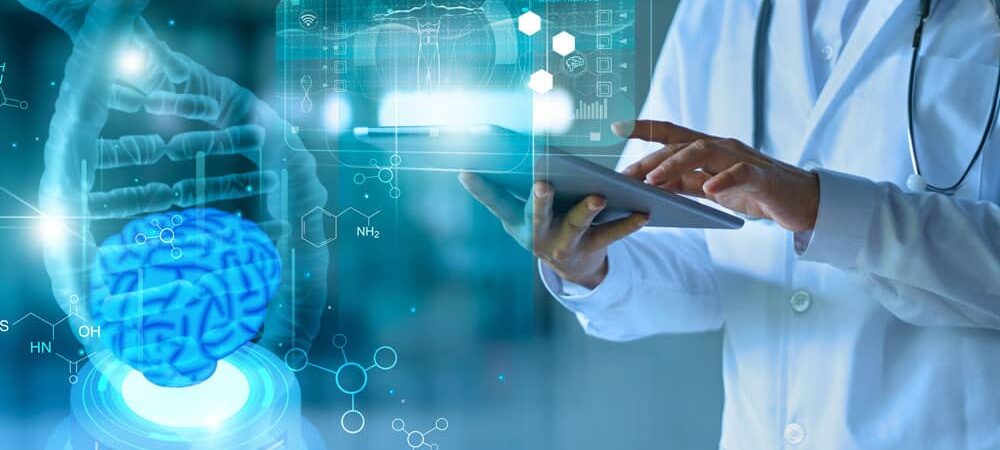 Artificial Intelligence(AI) has been used in computing for more than a couple of decades and has been advancing as sophisticated technology.
Data collection, analytics, and machine learning now drive Artificial Intelligence. All companies, whether big or small, no matter what the products/services they sell, can leverage Artificial Intelligence to propel themselves.
What is Artificial Intelligence?
Due to cut-throat competition, businesses need to use state-of-the-art technology to survive & thrive. Artificial Intelligence is the answer to the question of how to automate several routines as well as unique tasks.
Technology is becoming more brilliant & more reliable with every passing year, and business houses look forward to incorporating AI.
Thanks to AI, humans now can focus only on tasks that cannot be done by machines or software, reducing burnout and long working hours.
Facts & Figures about the use of AI by corporates:
1. The Global Artificial Intelligence market is expected to grow to USD 190.61 billion in 2025(Source: Semrush)
2. In 2022, companies are expected to have 35 Artificial Intelligence projects in place(Source: Semrush)
3. A majority of employees(54%) have stated that there has been an increase in productivity due to AISource: Semrush)
4. Juniper Research has predicted a growth of 230% in Machine Learning spending between 2019 and 2023(Source: CompTIA)
5. By 2024, over 8 billion voice assistants will be used(Source: Truelist)
Companies can leverage AI for the following business areas:
Operations
Artificial Intelligence has been used for making routine decisions related to operations like inventory management, logistics, and purchase of raw materials.
Managing production in large factories is a complicated task, and that is why they should make use of Artificial Intelligence in the form of software or robots.
In the case of repetitive tasks, the chance of human error is very high, but making use of Artificial Intelligence can eliminate this possibility.
General Management
AI can analyze massive amounts of data in little time, a feat not achievable by humans. Collecting data is of no use if it is not investigated and decisions are taken based on the analysis.
Artificial Intelligence has the ability to make informed decisions regarding operations, inventory, logistics, and internal communication. A mobile app can also be developed to be used as an Artificial Intelligence tool.
Sales & Marketing
Sales & Marketing generate a lot of data, which can be analyzed to make decisions related to Marketing. AI can be used for the personalization of websites, sending notifications, and recognizing faces on social media.
Making use of chatbots to interact with clients and promote new products/services is already in vogue. AI can also be used for digital marketing and Search Engine Optimization.
Accounting
In accounting, several tasks can be automated by making use of AI-powered tools. These tasks include payroll, tax planning, invoice generation, and making post-dated payments.
AI eliminates human errors caused due to repetitive tasks and can detect patterns to help businesses save funds. Accountants can dedicate their time to performing tasks that are not possible with Artificial Intelligence.
Customer Support
Every business tries to keep its customers happy, and in the case of large corporates, the number of customers is so huge that it is virtually impossible to stay in touch with them and interact with them personally.
There are voice bots and chatbots, making it easy to answer routine queries, relieving executives to solve more complex issues.
The consumer is the King no matter what business it is, and Artificial Intelligence makes it possible to be in touch with every consumer. Many corporates go for mobile app development for customer care.
Human Resources
For large firms, there are always job vacancies that need to be filled. In the case of reputed companies, the HR department receives thousands of applications, which need to be screened.
It is not possible for HR executives to go through them personally. AI-powered bots can screen this application in a matter of minutes and provide a list of candidates, who can then be contacted for further rounds of the screening process.
Data Analysis
Data is something that everyone is looking up to for insights into their operations, marketing, and turnover.
Data Analysis can be a cumbersome task as a huge amount of data is generated every second in the case of large businesses.
Artificial Intelligence can help analyze data and come up with a detailed report, which can then be used to make important decisions.
AI will be a game-changer for companies as data-driven decisions are more likely to be correct.
Conclusion:
We can see that AI can be used in all fields of business, beginning from operations to Data Analysis.
It requires an initial investment, but once the right tools & technologies are selected, it will provide a good return on investment.
Any business that does not use Artificial Intelligence will find it difficult to compete with other companies.
Artificial Intelligence & Machine Learning are good career options as well, and with many universities and institutes offering their courses, there is a good talent pool.
Business houses can hire these professionals to leverage Artificial Intelligence to scale up their operations and boost growth. The technology will only get smarter over time and become more accurate and less expensive.
Small businesses which cannot afford to acquire this technology can also outsource their requirements.
To conclude, the use of Artificial Intelligence tools is the need of the hour to keep up with the competition and grow simultaneously. So, go for it.