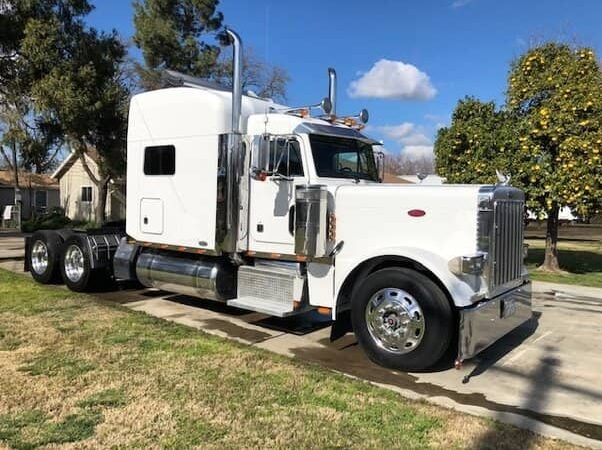 If you are planning a road trip and looking for a truck-friendly hotel, you've come to the right place! This blog post will discuss all the amenities available at hotels ideal for truckers.
We'll also dive into the importance of finding a hotel that caters to your needs. Finding the perfect hotel for business trips can make all the difference.
Five Reasons Why You Should Stay In A Truck-Friendly Hotel.
1. Ideal Amenities
As a trucker, staying at a trucker-friendly hotel is ideal if you're looking for a place to stay while traveling.
These hotels provide outstanding amenities that make your stay comfortable and convenient. For example, they have larger parking lots or designated areas for truckers to park their rigs. (We will discuss this more in-depth next.)
Furthermore, they often offer complimentary meals, laundry facilities, and wireless internet. You may also enjoy a swimming pool, fitness center, and business center.
Having a business center makes it possible to stay connected with business associates. And having access to a swimming pool and fitness center gives you a chance to exercise after a long day of driving.
2. Larger Parking Lots for Your Truck
Truck-friendly hotels provide larger parking lots for your truck. Parking in a large lot ensures the safety and convenience of your vehicle during your stay.
The lots are usually spacious and well-lit, so you can easily park your truck and move it around. They also provide secure parking for your truck to prevent theft or damage. Usually, there's extra space for large trucks or trailers.
Some hotels also provide a special area for truckers to rest and relax during their stay.
Often the area includes comfortable chairs and tables so you can kick back and relax. With these amenities, you can feel good knowing your truck is safe and secure while you take a break from the road.
3. Chance to Relax
Pulling over at a truck-friendly hotel is an excellent opportunity for you to get away and relax. These accommodations make it easy to rest and recuperate after a long day of driving.
As discussed, hotels for truckers have amenities designed to make life on the road easier. Sometimes guests also get complimentary snacks, drinks, and meals. So you don't have to worry about cooking or finding a restaurant.
Many hotels also provide special discounts. If you stay in a hotel chain, for example, be sure to subscribe to their loyalty program. You can accrue points and pay less for a hotel stay.
Due to all these benefits, it's easier for you to get the rest you need.
4. Security for Your Truck
Hotel security is essential for the safety of you and your truck. Another perk of staying at a hotel while on the road is that it keeps your vehicle secure. If you want to ensure their security is top-notch, consider these tips:
Make sure there are adequate security measures in place, such as well-lit parking lots, cameras, and 24-hour security

Park your truck in a well-lit area close to the hotel entrance

Consider using

 

anti-theft devices

such as wheel locks and alarms

keep your truck locked, and windows closed at all times
These steps will help ensure that you and your truck are safe and secure while staying at the hotel. If there are any concerns, ask the hotel before staying there what their security is like.
5. Meals Often Come Included
Many hotels for truckers include meals as part of their stay. This is a great way to get a delicious, nutritious meal without having to find one.
The meals are provided by the hotel and can include breakfast, lunch, and dinner.
They can be served in the hotel restaurant, delivered to the room, or even packed in a cooler to take with you on the road. Staying at a hotel with meals is ideal if you're looking for convenient and healthy meal options.
Conclusion
Truck-friendly hotels ensure truckers have a comfortable and convenient place to stay on the road.
With amenities like ample parking lots, extra-wide doorways, and specialized customer service, they offer a safe and comfortable experience for travelers.
Their convenient locations make it easy to find a place to rest and refuel. After a restful night, you can quickly get back on the road and deliver your goods the following day.