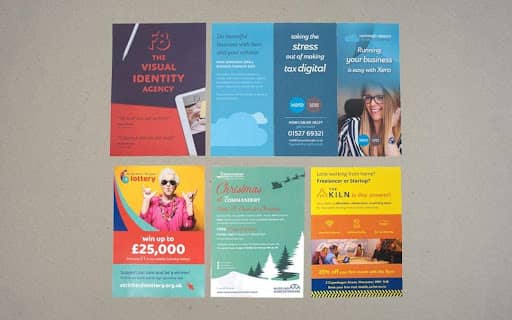 What is vital for the growth of your business is that the right people become aware of it since they will be the ultimate consumers of your brand. However, marketing your brand can be more complicated than you think.
Many marketing tactics are available for your company and have enormous advantages. Your company must carefully select its marketing plan because some may be expensive, ineffective, or unavailable to the general public.
One of the most versatile, powerful, and cost-effective marketing tools is, without a doubt, the flyer.
Businesses have used this type of marketing for many years to advertise their goods, services, and special offers. You are mistaken if you believe flyer marketing is all but extinct.
Flyer marketing is still relevant despite the rise of digital marketing. You can still boost sales using flyers.
If you use them properly, they can still benefit your business. Continue reading below as this post discusses the importance of flyers for your business.
Advantages Of Flyers Investing in Business Marketing
Flyers Are Cost-Effective
The fact that flyer printing is one of the least expensive marketing tactics is one of the critical benefits of employing it for your brand's marketing. Businesses put a lot of money into this cutting-edge, high-tech digital advertising.
When your firm is on a tight budget, flyer printing will assist with marketing. Especially when your company is just beginning, investing in flyers for marketing is reasonable and productive.
You do not want to spend much money where you can't ensure its safe return. When generating sales, flyers are the most successful and trustworthy marketing.
Vistacreate flyers will help you make cost-effective flyers, whether you're planning an event or promoting a deal.
Flyers encourage uniqueness
Individuals dislike monotony in their work. Everyone values innovation and hard work.
Due to its usefulness, employing flyers is a popular marketing strategy for companies. When many flyers are distributed to a person at once, they lose interest in all the brands.
For your flyers to be noticed by potential customers, they must stand out from the pack. You should carefully consider the quality, and it should be compelling enough to capture readers' interest. Even on a tight budget, you can still produce quality flyers.
Flyers take little effort but have a big effect
A lot of thought goes into marketing. Particular advertisements require much creativity, which adds to their time-consuming nature. You can save yourself time and effort by printing flyers.
Employing flyers still requires effort, but it is tiny and significantly impacts the audience, which will successfully draw people to your business.
Making the flyer requires minimal effort. You can make flyers look appealing enough with a bit of creativity here and there.
You can work on the template and the information it needs to include. It will be beneficial to brainstorm ideas with your teammates.
Other than that, you must search for the ideal location where you believe you have the best chance of drawing the right crowd.
Flyers Get the Attention of the Audience
Although digital advertising may have certain unique advantages, as more companies start to rely on it, websites are already densely populated with advertisements.
The audience has lost interest in these overloaded sites since they detract from their attractiveness.
You can reach more clients through flyer marketing than any other advertising medium. You can spread the word about your company to people who may not have heard of it by printing many copies.
Flyers have the benefit of drawing attention from the public. You can put anything at an average person's eye level, from cafes to gymnasiums. Many people who pass by will undoubtedly notice and acknowledge it.
Incentives can also be used in your flyer. In addition to coupon codes and vouchers, flyers can also contain incentives.
It is an excellent way to get your clients interested in your event early on. If you offer discounts to people who use a certain coupon code on your flyer, this could serve as a motivational tool.
Flyers are simple to make
Flyer printing is a more feasible and practical method of marketing, which adds to its dependability.
It is relatively simple, quick, and takes little time to produce. For other types of marketing, the planning and preparation of the strategy take a long time.
It frequently takes months for the marketing team to reach a consensus and be persuaded. Making flyers is not particularly simple.
Flyer printing only requires a skilled designer to assist you in designing the flyer while considering your business's requirements.
Additionally, you can utilize open-source or simple-to-learn software, such as Vistaprint flyers, where you can easily modify flyer templates and DIY techniques.
Conclusion
So, you might try flyer marketing to market your products, services, or even a fantastic deal. One of the least expensive and most efficient marketing tools is the flyer. Your flyer will be effective if the material is brief and easy to understand.