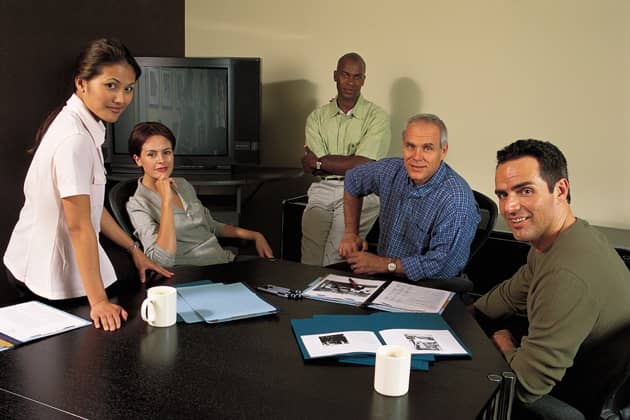 The control of quality is a constant concern for large businesses. To be more specific, by eliminating the source of problems and reliably producing goods while minimizing variability.
Using six sigma Strategies, a collection of methods and tools used to enhance corporate operations is one way to accomplish that.
Continue reading if you want to learn more about the six sigma certification and also the employment options in six sigma.
What Is Six Sigma?
With the use of the Six Sigma technique, firms can improve their operational procedures. The Six Sigma approach is a procedure that uses data analysis and statistics to assess and decrease errors or flaws.
With the aid of statistical analysis, errors are successfully decreased, and earnings are increased.
What is Six Sigma Certification?
Six Sigma is a management strategy for raising company performance. Six sigma certified professionals will know how to improve the organization's quality and efficiency as efficiently as possible.
People that put the information they learn from earning a six sigma certification to work should be in a great position to boost their business performance.
Modern firms cannot function without this effective management tool, and as time goes on, its importance will only increase.
Why Is Six Sigma a Good Career Path?
Despite the fact that Six Sigma was initially created to be used in manufacturing processes, big companies like Amazon, Atmos, Google, and Wipro have already begun putting it into practice.
Big businesses have benefited from Six Sigma's assistance in streamlining their operational procedures. Six Sigma has grown to include the financial, hospitality, and even healthcare industries in addition to manufacturing firms.
Thus, there appears to be a daily increase in the need for Six Sigma positions. It will be a great professional decision.
Six Sigma Career Prospects
Six Sigma experts are trained to use statistical analysis and Six Sigma techniques to improve results for the organization.
Six Sigma primarily aims to reduce errors, irregularities, and other service flaws in an organization, which is why businesses choose to work with individuals that have the necessary expertise and have earned their Six Sigma certification.
The fact that Six Sigma certification is suitable to experts from many backgrounds and industries is another factor contributing to its popularity among professionals.
They have the option of working for a company that is based on products or services.
Six Sigma Professional Career Path
A job in Six Sigma can be attained without any particular qualifications. However, in order to operate as a professional in this industry, you must earn Six Sigma certifications.
The Yellow Belt, Green Belt, Black Belt, and Masters Six Sigma Black Belt are all Six Sigma certificates. Check out the positions each certification offers to see how six sigma aids in professional development.
Following the completion of each Six Sigma certification, you may be offered one of the following positions:
Six Sigma Yellow Belt Job Opportunities
Technical Support Manager-
Your responsibility is to ensure that there are no technical problems inside the organization and that all work is completed on schedule and within budget.
Quality project manager-
You would be in charge of the organization's quality assurance and answer to the Senior Quality Analyst.
Supply Chain Manager-
Monitoring all operations, including those for identification, purchase, production, and distribution, would be your responsibility.
Six Sigma Green Belt Job Opportunities
Senior Quality Analyst-
You would be responsible for providing ISO implementation and training.
Territory manager-
As a territory manager, it would be your responsibility to make sure that the territories you are given are running smoothly.
Transformation consultant-
Your responsibilities as a transformation consultant would include process mapping and identifying non-value-added activities to create lean processes.
Six Sigma Black Belt Job Opportunities
Senior Transformation Consultant-
You'd be in charge of supervising all tasks performed by all Transformation Consultants.
Senior Executive-
Your responsibilities would include tracking, planning, and implementing projects to increase productivity and growth, as well as monitoring and measuring productivity at various levels.
Masters Six Sigma Black Belt Job Opportunities
Operational Excellence Specialist-
You would be responsible for promoting a continuous growth culture inside your organization, which would be supported by the Six Sigma methodology and other modern technological breakthroughs.
Unit Head-
Your responsibilities would include creating, documenting, and putting all business IT policies into effect.
Career Opportunities After Six Sigma Certifications
Lean specialist-
You must work as a Lean Specialist if you decide to pursue a career in lean six sigma. A Lean Specialist participates in a business's ongoing process improvement.
They primarily work for businesses that are focused on products, systems, operations, and processes.
In addition to instructing on how to enhance business and manufacturing practices, they examine work operations to identify areas for development.
Human Resource Management-
After earning their Six Sigma certification, many professionals choose human resource management. They improve employee benefits and make the best hiring decisions using their data analytic skills.
Supply Chain Management-
Every step of the production process will be under your watchful eye. This covers everything from the acquisition of raw materials through the product's delivery at the end.
As the supply chain manager, you must ensure that the right number of products are produced at the appropriate time.
Project Management-
Project planning and execution are the responsibility of project management experts.
They are also charged with maintaining timetables for delivery and budgetary restrictions. They facilitate good communication between key players and guide teams toward goals.
Quality Management-
Quality managers make sure that appropriate quality standards are followed during the production of commodities or products. They meticulously carry out quality control tests, monitor products at every level, and keep track of any manufacturing issues.
Conclusion
The demand for Six Sigma certificates is rising in multinational corporations, governmental organizations, private organizations, and business establishments.
These certificate programs will enhance your resume and make you more marketable to employers. With the help of these programs, you can develop outstanding leadership abilities and pursue a rewarding and interesting profession.