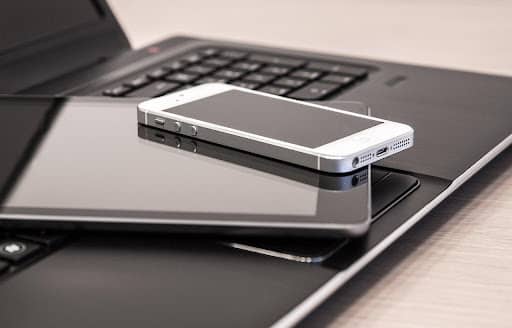 New technologies are being introduced almost every day in the world. There are plenty of new gadgets available in the market that most tech-geeks are looking forward to in 2022.
However, all of them are not that good to use in 2022. So, you have to choose the best ones to get the best experience. 
You might be wondering what type of gadgets and tech is waiting for you in 2022. Unfortunately, the launch of many gadgets and technology was paused due to the pandemic.
However, they are going to come together in 2022. So, you can expect to get your hands on some of the best ones this year. 
We are here to help you out and find some of the best options. Go through this list to find out the best ones for you. 
Top 5 Gadgets And Tech To Use In 2022
As mentioned above, plenty of gadgets is lined up to launch in 2022. We will help you get some information about the best ones among them. So, make sure to go through them to find out different things about them. 
Astro Household Robot From Amazon 
The Astro Household Robot is one of the most anticipated gadgets that most people are looking forward to getting their hands on. It is offered by Amazon that lets you see all the different corners of the home when you are not there. 
You will be able to remotely check all the corners of your house with the help of this gadget. It can show almost all the things at home with the help of a periscope camera that extends more than 42 inches from the floor.
For example, you can look at the multi-channel home theatre or your pet to find out the live activity.  
TCL 8K OD Zero Mini-LED TV 
Another next-gen gadget coming to market in 2022 is the 8K Mini-LED TV from TCL. This company is known for providing affordable and feature-rich TVs.
However, they took one step further with this next-generation TV that comes with plenty of features like 8K resolution and ultra-thin design. You might have never seen any TV this thin to date.
However, that does not mean it compromises with the features. From audio to video department, it offers futuristic features. 
Bona Robot Vacuum Cleaner 
We have already seen robots doing a lot of things like mopping floors or sweeping the corners. However, there is none like this one that can sanitize the floors.
Yes, this robot vacuum cleaner can sanitize the floors using ultraviolet light. After the pandemic, people are now very careful with germs and microbes. 
This device will ensure your home is safe from any harm. Some of the other things you can see in this vacuum cleaner are the A.I. technology and TOF. So, it is different from all the other bots and can work better than them. 
One of the pressing factors in the world right now is the wastage of water. Reportedly, the demand for water is increasing in many places. Therefore, we need to stop wasting water as much as possible and take the help of something that can recycle it. 
RainStick Shower is a gadget that can help to recycle the water that we waste in showers. What makes it different from all the other smart showers is the 80% water-saving capability.
Yes, it can save 80% energy and water to help the environment. In addition, it runs on wi-fi, giving you the option to use other devices like a home theatre power manager. 
Although this one is not as big as all the other ones but comes on the list due to the unique features.
With the increased use of smartphones, people look for the best cases for protection and attractive look for their mobiles. It is a personalized case for smartphones offered by Staircase. 
The personalization options of this case are far different from all the other ones available in the market. They come with a LED panel that you can design and create as you want.
Apart from that, you can even customize the LEDs for notifications like calls, texts, and other apps. Furthermore, the LED panel is removable from the case, giving you the option to remove it when needed. 
Conclusion 
There are plenty of gadgets coming in 2022 that will take you one step further to technology evolution.
Among the ling list, there are some gadgets and tech available that you need to get your hands on to get the best experience. We have done the research and handpicked some of the best ones. 
Go through this article to find out all of them and their details. You will get a fair idea about what you need to get and what you can expect from 2022.
If this article helped you to choose the best ones, share it with others to help them as well. 
Author Bio:
Peter Bell is a passionate blogger. He loves to share his thoughts, ideas, and experiences with the world through blogging. Peter Bell is associated with PlusLifeStyles, TechMagNews, WorthyToShare, CircleBoxBlog & ProudlyUpdates