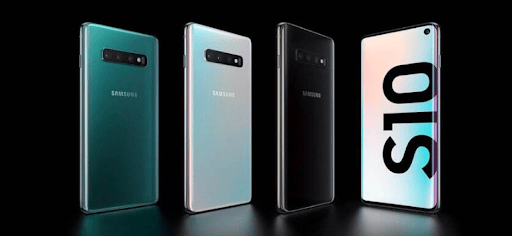 Samsung S series are flagship models of Samsung Electronics. The Galaxy S8 and Galaxy S8+ were officially announced on March 29, 2017, alongside the Samsung Gear VR.
The Galaxy S series date back to July 2010 with the release of the original Samsung Galaxy phone. The series is widely credited with making huge waves in the mobile industry from 2010 to 2012.
Before slowing down in 2013 due to a large number of competing Android manufacturers releasing their own flagship smartphones all at once. It was not until 2014 that the series saw a notable amount of new releases, namely the Galaxy S5. 
The Samsung s series has been succeeded by the Galaxy Note series, which took over in September 2013 as Samsung's top-tier line of devices.
On March 29, 2017, Samsung announced their flagship phones for 2017 and 2018, the Samsung Galaxy S8 and S8+. The new phones were unveiled at Mobile World Congress on February 25, 2017.
The S8 has a new 18.5:9 aspect ratio and is taller than the S7 Edge. The screen measures 5.8″ diagonally, but the physical screen size is close to that of the previous model at 5.1 inches (diagonal).
This is achieved with what Samsung calls an "infinity display", which has extremely rounded corners and very little bezel on all sides of the screen.
It allows for a larger usable area on a device with similar overall dimensions as its predecessor. The front-facing camera is also moved up to the top of the phone's display.
The S8 and S8+ also have a new virtual assistant called Bixby, which will be available in other regions of the world at a later date.
Bixby is a personal assistant similar to Apple's Siri or the Google Assistant; it can perform tasks such as creating calendar events and responding to text messages, but it can also control specific features within some third-party apps.
For example, Bixby can identify wine by looking at a label or picture of a wine bottle, and tell the user the various details including price or tasting notes.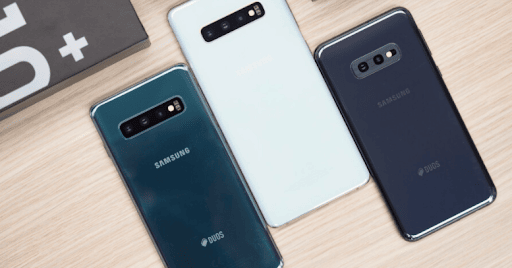 The S8's camera has been improved over its predecessor. The main rear camera features optical image stabilization for blur reduction and has phase detection autofocus.
The front-facing camera uses Samsung's "selfie focus" technology, which includes adjustable depth of field, autofocus, and a wider angle than its predecessor.
There is a new option for unlocking the phone called "Intelligent Scan".
This uses iris detection, along with face detection and an additional infrared sensor, to allow unlocking the phone without having to input a passcode. The S8 and S8+ are compatible with all existing Gear VR headsets.
The internal hardware has been boosted to support the newer USB-C standard while maintaining backward compatibility with micro USB devices.
The S8+'s battery has been boosted significantly over the S7 Edge's and can last for about 34 hours with mobile data.
The S8's battery is slightly smaller – at 3000 mAh – but has a fast charge capacity of 3500 mW, and lasts for about 30 hours with mobile data. Both phones have a dual-SIM slot.
The S8 and S8+ were officially announced on March 29, 2017, by Samsung. Pre-orders started on April 21, 2017, and sales began on April 27 in 13 markets, including Singapore and Malaysia.
They are available in black Sapphire Crystal or Black Titanium Silver that can be customized after purchase.