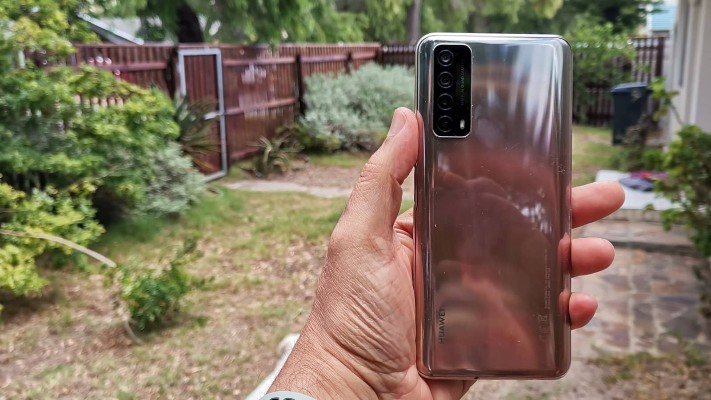 Huawei is a Chinese manufacturer that makes high-quality smartphones with excellent cameras, good performance, and high-quality materials. `
They are known for providing affordable phones designed to meet consumers' demands worldwide. Did you ever consider buying a Smartphone from Huawei?
Well, if you haven't already heard of them, then you should check out their latest offering – The P smart 2021.
The P smart Huawei 2021 is a great phone for students because of its affordability, features, durability, and the fact that it's so easy to use. It includes an 8MP camera with flash and autofocus.
It also has a fingerprint sensor on the back of the phone to help keep your information safe.
This phone is durable enough to withstand drops from up to 1 meter high without breaking! And finally, there are no complicated menus or settings on this device.
Everything happens automatically by tapping one button or swiping across your screen.
So if you are looking for a budget-friendly smartphone with great features, then the P smart 2021 is definitely worth checking out. 
Below, we will list a few reasons why this Huawei's inexpensive phone is ideal for every type of student. 
6 Reasons which makes P Smart 2021 a great smartphone for students
Battery lasts for an extended period. 
The Huawei P smart 2021 is powered by a big 5,000mAh battery that will keep you going all day.
This translates to up to 16.6 hours of online video watching and 12 hours of 4G web surfing, which is fantastic if you're doing research or catching up on social media.
There's also Huawei's 22.5W SuperCharge, which can quickly charge your battery when it runs out. According to Huawei, you may watch two additional hours of the video after just 10 minutes of charging. 
Robust Operating System 
The Huawei P smart 2021 is equipped with the EMUI 10.1 operating system. This gives you access to some of Huawei's greatest productivity functions, such as multi-screen collaboration and projection.
Which allows you to project your device on a much larger screen. Huawei Share plays a pivotal role in sharing files wirelessly with other devices thanks to its support for peer-to-peer connections.
And if you have a Huawei laptop, such as the inexpensive Huawei MateBook D 14, you'll be able to access a world of extra productivity and remote collaboration capabilities.
Easy on Pocket
The P Smart 2021 Huawei is a gorgeous phone with excellent hardware. It comes at an extremely reasonable price of R5 999. If you want to buy it outright.
The Huawei online store is where you can do so, although Vodacom and Cell C are also available spots to buy. Its pricing and features make it one of the finest deals. 
Great Camera 
This smartphone comes equipped with dual cameras that allow you to take stunning photos in any lighting condition.
You can also use portrait mode to blur out backgrounds, so your subject stands out even more. Its quad-camera allows you to capture those special moments.
With a 48 MP primary lens, an 8MP ultra-wide-angle lens, a 2MP depth lens, and a 2MP macro lens, the smartphone camera provides high resolution. 
It has a high-quality screen 
With its 6.67-inch screen size, the Huawei P smart 2021 is perfect for watching videos or playing games on the go without having to squint or struggle to see what's going on in front of you.
This device also allows users to unlock their devices using their face – which means no more fumbling around trying to find your passcode.
when you just want to check your notifications quickly before class starts again! You can even use this feature if your hands are wet or dirty – so there will never be any reason not to use it! 
Miscellaneous features 
Aside from being affordable, budget-frugal smartphones come with limited storage spaces, lack of memory, and inferior screen sizes. But the P smart 2021 does not fall into these categories.
It offers 16GB of internal storage which can accommodate music, photos, videos, documents, and applications.
The storage can be increased via a microSD card. You will enjoy a crisp and clear image when watching movies or playing games.
Moreover, the touchscreen feature works well even in bright sunlight due to its anti-glare protection.
Thanks to its portability and convenience, you can also use it as a tablet. You no longer have to sacrifice quality over affordability with these top-notch features.
The Bottom Line 
The Huawei P smart 2021 is the perfect phone for students. It has everything you need to stay connected and productive throughout your busy day, including a large screen that's easy to read, an ultra-fast processor.
Hence, apps load quickly and smoothly and have a long-lasting battery that keeps going all day. Plus, it comes with some great features like facial recognition technology that makes unlocking your phone super simple! And if you're worried about security.
Don't be this device also includes advanced encryption software designed by our engineers in Germany. So whether you want to watch videos or listen to music on the go or just keep up with friends via social media – this is definitely the phone for you!