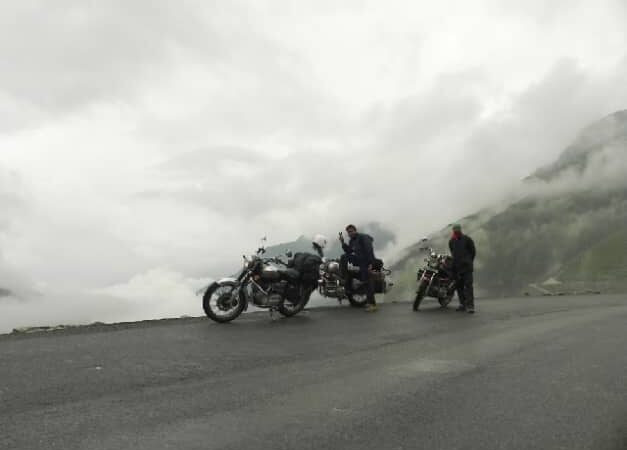 Road trips are fun as long as you don't have heavy loads of luggage to carry everywhere. You should have everything but in minimal quantity so that you can enjoy the road trip no matter how many places you visit.
Of course, you should pack essentials like clothes, toiletries, medicines, etc., but in such a way that carrying them isn't becoming a burden.
Though you take a car on road trips, it doesn't mean that you can overload it with heavy bags of luggage.
Here, in this article, we will tell you how to pack your luggage minimally while still having sufficient items whenever you need them.
Tips How to pack your luggage minimally while still having
sufficient items: 
Don't fold your clothes: 
If you want to accommodate more stylish clothes so that you can click amazing pictures, then go for rolling the clothes instead of folding them. Rolling will leave more space for all the clothes you want to pack.
You don't have to compromise or remove the tops or pants that you wish to wear on the road trip. It's one of the best tricks to travel with light luggage. Tell this tip to your other members who are traveling with you.
A must-have checklist: 
Before packing, make sure you're preparing a checklist of everything you need.
From different types of clothes to gadgets like the mobile phone holder (learn here the benefits of using a mobile phone holder for your car), making a checklist will rule out the items that you don't need.
It's the best trick to follow when you want to travel light for your next road trip.
Packing twice and removing half of the items: 
Some people tend to over-pack the luggage. While you think that you may need everything that you thought of packing, you will end up using only half the items.
Therefore, when you want to travel light, pack everything you think you need, remove half the items, and pack again. Packing two times will make you sure that you are packing only the important items.
For instance, if you've packed 3 sets of pajamas for a two-day road trip when packing the second time, you will pack only two pairs which are enough for the trip.
Implement this trick when you're stuck on how to reduce your luggage.
Purchase all travel-friendly items and toiletries: 
Whether it's shampoo, hair care products, or skincare products, – all are available in a travel-friendly size. They are compact and can fit in your pouch or handbag.
You don't need to carry the huge bottles with you if you're using only a tiny amount for the whole road trip. So, take your time and invest in travel-friendly products so that you can carry and use them anywhere on the road trip.
Even the makeup products are available in compact sizes so that you can glow your face without having to carry the entire big make-up kit you have.
Don't pack heavy towels, napkins, or clothes: 
While at home, you may be used to having only the thick towels, napkins, heavy robes, etc., after having a bath. However, you may not have that luxury while you're on the road trip.
As you have to get ready quickly anytime and anywhere that's private – you should opt for carrying only the thin-sized towels that can absorb water quickly. And the plus part is that they can also be dried quickly.
Don't pack several shoes or accessories: 
Depending on the places you're traveling to, you will need only two pairs of shoes or sandals. They should be comfortable while also stylish on all the dresses that you wear during the trip.
Don't be tempted to pack several shoes or heels in order to match the dresses that you take. You should pack only those pairs that match most of your outfits.
And coming to accessories, don't go overboard and pack only those that suit most of your outfits. If you are still in dilemma, it's better to pack your favorites that you feel and look stylish.
Leave space for must-have gadgets on a road trip: 
Along with all the necessities like clothes and shoes, you should also leave space for technical gadgets which become helpful while you're on the trip.
Read here the gadgets you need for your next road trip that make your road trip fruitful. Some of the examples are mobile phone holders, car chargers, etc. that can help you whenever you're facing trouble.
Conclusion
So, these are the few tips that you should follow when you want to travel light on a road trip. You can use these tips even when you're planning for other long trips as no one wants to carry shoulders full of luggage while traveling.
Only pack the essentials that you think are important and helpful. Even if you forget the less important things, you can always buy them during your trip.
Author Bio:
Hello everyone, I am Ariana Mortenson, a professional writer, and blogger. I write about various niches in a way that's understandable and appealing to the people.
I aim to achieve a difference through my writing which allows you to make informed and valuable choices. Follow me back on Twitter, LinkedIn, and Pinterest.