Despite how meticulously you plan for a trip, there are always hidden dangers that could make your vacation less than ideal. Some of these risks could ruin the entire experience altogether.
So, it pays to exercise due diligence. Fortunately, there are numerous strategies you can adopt to make each vacation an occasion to remember forever.
Top Six Tips To Make The Most Out Of Every Trip: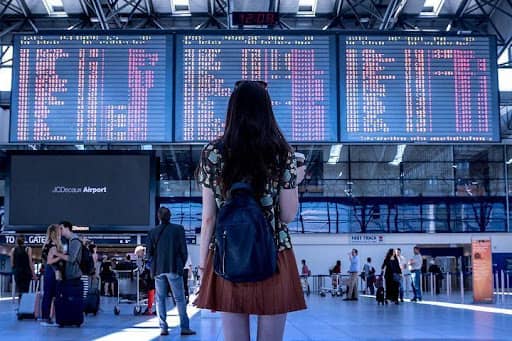 Plan Ahead: 
The importance of planning every trip ahead of time cannot be emphasized enough. Surprisingly, even the most experienced travelers occasionally fall victim to last-ditch efforts to secure plane tickets or book their hotels.
While you're scrambling to make those last-minute bookings, it's also easy to forget to check smaller but crucial details—like "Can you take vapes on a plane?" or "Are specific medications restricted in the country you're visiting?" Neglecting these aspects could lead to unnecessary complications at the airport or even legal issues upon arrival, adding more stress to what could otherwise be a well-planned trip
Now, there's no standard rule on how early you should book plane tickets or lodge facilities. It mainly depends on the season that coincides with your trip.
If planning a trip during peak seasons, you might consider booking your plane tickets and accommodation as early as five months before your travel date. One month's bookings would be fine if I intend to travel off-season.
Planning also constitutes getting ready all the travel essentials you'll need for the trip. These range from your clothing and bedding to camping gear and everything in between.
Lastly, research the destinations beforehand. This will help you plan adequately for any everyday challenges. Common challenges include unforgiving terrain, foul weather, insecurity, and socio-cultural dynamics.
Choose a Suitable Mode of Transport: 
The mode of transport can impact your travel experience positively or adversely.
You'll need to board a plane or cruise ship if planning a trip overseas.
But for local travels, road transport would be your best bet. And when it comes to road transportation, nothing beats the magic of caravans. There are numerous reasons to road-trip in a caravan than regular SUVs.
Most notably, caravans offer self-contained amenities. You get a washroom and toilet complete with a basin and shower. There's also a mini-kitchen equipped with a sink and utensils.
And depending on the size of the van, there may also be a working space where digital nomads can occasionally retreat to check their emails or complete urgent assignments.
The best part is that the options are limitless. You can choose between static and motorized caravans, solo and all-family vans, to mention but a few. All you need is to find a reputable caravan rental service like CaravanUK.
Caravan UK offers a wide variety of caravans, ranging from simple cabins to fully self-contained vans. They also have options to cater to their clients' different budget needs.
Consider Traveling Off the Beaten Tracks: 
A subtle online search of the keyword phrase "best travel destinations in the world" will turn up numerous suggestions on Google's search engine result pages (SERPs).
But the top suggestions on SERPs are likely countries and cities you've already heard of or even visited before.
Why not consider venturing off the beaten tracks!
The main reason to explore unpopular destinations is that it helps you blaze a trail to mysterious tourist gems that very few have heard about.
Besides, you won't have to worry about crowding, which is often a concern when exploring popular tourist spots.
Notice Everything In Between: 
Many travelers miss out on a great deal of adventure by focusing on the bigger highlights. But the real fun could be the seemingly insignificant things happening in between.
That's why travel experts recommend adopting a three-dimensional approach to every trip.
Don't just keep your eyes so fixated on the lions causing a rampage across the plains that you miss the nearby brooks swarming with aquatic life.
Neither should you focus on making it back to your campground on time that you miss the rolling landscapes nestled in between.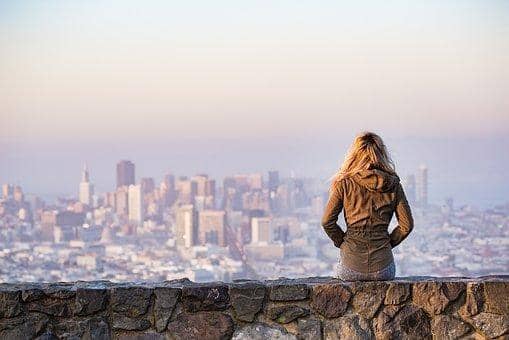 Maintain Constant Touch With Nature
It's okay to plan a day cruise along the streets of New York City, Paris, or Tokyo as you behold these cities' architectural marvels. It's equally thrilling to indulge in the nightlife of Los Angeles or Madrid.
But neither experience can beat the magic of traveling in nature. The sight of the mid-morning sun slicing through the trees or the sounds of birds singing melodiously as they usher in a bright new day is simply idyllic.
Studies indicate that traveling in nature may offer some therapeutic benefits So, step away from the hustle and bustle of sprawling cities and experience the tranquility of Mother Nature.
You can do that by setting up camp in remote locations. Alternatively, you can choose the most scenic routes for your road drives.
Ignore the Critics and Find Out for Yourself: 
Nearly all major travel destinations in the world are subject to uncomfortable stereotypes.
You must have heard numerous demoralizing accounts regarding the number of people who died attempting to conquer certain mountains. Or how some local tribes are very unwelcoming to tourists.
Instead of letting these stories shape your perspective about a destination of your choice, how about you go and find out yourself?
You may be surprised to discover that these rumors are all unfounded or that the picture isn't as dark as it's painted. However, remember to use your best judgment in sifting myths from facts.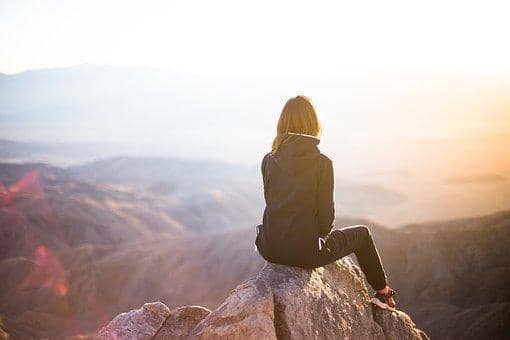 Summary
There go our top six tips to have a fun-filled traveling experience. As a parting shot, remember always to keep an open mind and know when to call off your trip.