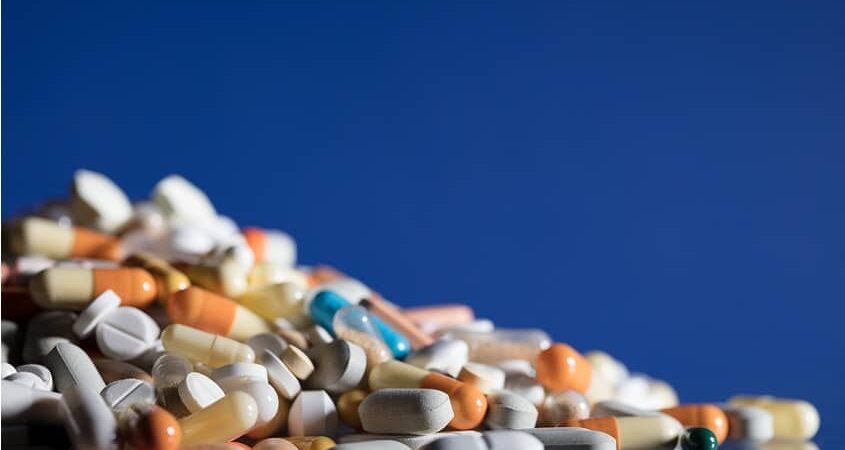 New Product Launches and Strategic Partnerships To Boost The Global Biosimilars Business
Rise in occurrence of various kinds of cancers such as brain tumor, lung cancer, and blood cancer is anticipated to boost the growth of the global biosimilars market.
Escalating need for using biosimilar drugs as alternative therapy for chemotherapy for cancer patients will prop up the scope of the global biosimilars industry expansion.
Increase in occurrence of autoimmune disorders such as rheumatoid arthritis and ankylosing spondylitis will provide new growth avenues for the global industry.
Moreover, with key players such as Teva Pharmaceuticals and Sandoz planning to ramp up biosimilar production, the market for biosimilars is anticipated to gain traction over the years to come.
The move is aimed at increasing their market share by raising production of expensive medicines used for treating chronic disorders such as cancer and arthritis.
According to Allied Market Research report, the global biosimilars market is set to accrue earnings worth nearly $143.6 billion by 2031.
Strategies To Favorably Impact Global Biosimilars Market Size
Key players in the global biosimilars market are implementing strategies such as the launching of new products with added features, thereby contributing majorly to the demand for generic drugs such as biosimilars across the healthcare and pharmaceutical sectors.
Furthermore, the strategy will also help market players in accruing huge returns on investments along with expanding their business across the globe.
Furthermore, strategic partnerships, alliances, and collaborations are predicted to assist the firms in expanding their product line as well as facilitate product diversification along with accounting sizably towards the profitability of the firms.
The aforementioned strategies will help organizations set up a strong growth foundation in the global market, create value proposition of the product among the customers, and contribute notably towards the global market proceeds.
In addition to this, strategic partnerships will also help firms in developing differentiated products and cost-effective products.
The strategy of acquisition has played a key role in expanding the product line, product width, and product breadth of the firm, thereby accounting for major contributions towards the global market earnings.
It has also helped the firms in increasing their cash inflows and EBITDA earnings along with reducing cash outflows caused due to purchase of raw materials and other components used for manufacturing biosimilars.
Moreover, these acquisitions taking place in same industry or different industry also help in forward and backward integration of product, thereby leading to massive business expansion.
These major strategies adopted by the key industry participants will enable the firms in increasing their consumer base and expand their regional presence across the globe.
Let us discuss few of these major business strategies adopted by industry players to expand their businesses and current trends observed in the global biosimilars market.
Amneal Pharmaceuticals' Launching of RELEUKO® To Enhance
Profitability
New product launches have played a pivotal role in leveraging the expansion of the global biosimilars market and will continue to do so even in years to come.
Citing an instance, Amneal Pharmaceuticals, Inc., a key firm in generics and specialty pharmaceuticals business, launched RELEUKO®, a biosimilar referring to Neupogen®. RELEUKO®.
Reportedly, the new product is used for treating neutropenia which is usually experienced in subjects undergoing chemotherapy. Moreover, the product was developed by Amneal in collaboration with Kashiv Biosciences, LLC.
For the record, RELEUKO® is the second biosimilar launch of the firm in the U.S. and plays a key role in treatment of cancer. The move is predicted to offer new avenues of growth for the biosimilars market in the U.S. and across the globe.
Furthermore, JSR Life Sciences, LLC, a key player in biopharmaceutical industry, and Blau Farmaceutica S.A., a biotech firm, jointly developed Similis Bio, a new business unit focusing on biosimilar development.
As per the agreement between the two firms, it has been decided for launching four biosimilar assets targeting inflammation, cancer, and blood disorders. The initiative will boost the global business trends.
Continuing with the trends of new product launches, Organon Canada Inc., a key women health firm based in Canada, introduced Aybintio®, a biosimilar of Avastin®.
The strategic move will provide new treatment alternative for patients in Canada suffering from various kinds of cancers such as metastatic colorectal cancer, non-small cell lung cancer, primary peritoneal cancer, malignant glioma, fallopian tube cancer, and platinum sensitive recurrent epithelial ovarian cancer.
The initiative is likely to help patients in receiving cost-effective treatments. This, in turn, will play a major role in leveraging the expansion of the global biosimilars market.
Teva Pharmaceutical Industries Join Hands With HealthSnap
Strategic partnerships have played a crucial role in influencing the growth of the global biosimilars market.
For instance, Teva Pharmaceuticals, a key affiliate of Teva Pharmaceutical Industries Ltd., declared its collaboration with HealthSnap, a key firm offering remote patient monitoring and telehealth tool and providing virtual chronic disease management tool.
Moreover, the collaboration will help end-users have access to Teva Pharmaceuticals Digihaler® system, a digital health tool devised for helping patients to get more information on treatment discussions with healthcare service providers through personal care.
Apart from this, the strategic partnership will help the healthcare service providers in integrating patient data into their workflows along with aiding proactive remote care access across huge population.
It will also help the customers in online purchase of biosimilars at reasonable costs. The business strategy implemented by the key industry players will contribute majorly towards the global market size.
Continuing with the trends of strategic partnerships, Biocon Biologics Limited, pharmaceutical firm based in India, and Yoshindo Inc., a key pharmaceutical firm based in Japan, signed a partnership agreeement.
For the record, Yoshindo Incorporation will acquire exclusive commercialization rights for two biosimilars in Japan from Biocon Biologics Limited for $700 million.
The move is set to benefit the biosimilars market in Asia-Pacific and spur the size of the global market.
Biocon Biologics Limited Acquiring of Biosimilar Assets of Viatris
Acquisition have played major role in influencing the growth of any industry and biosimilars industry is one of them.
Furthermore, Biocon Biologics Limited, a biotech firm based in India, acquired biosimilar assets of Viatris Inc., a global pharma and healthcare corporation, for nearly $3.3 billion in both cash and stock.
The strategic move will help Biocon in commercializing its biosimilars product portfolio. The initiative will help in rapid expansion of the biosimilars market across the globe.
The key industry players are executing the business strategies such as new product launches and strategic partnerships with a view of increasing their gains on initial investments along with surge their market penetration across the globe.
The objective of enforcing these strategies is to increase proceeds of firms in terms of value, brand building, brand equity, brand positioning, and brand imagery along with improving the reputation of their brands across the globe.