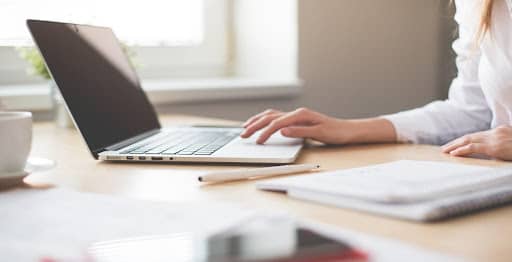 The world is moving very fast. It has made its way to the digital platform from brand promotion to advertisement. It is all happening on the digital platform. 
Speaking of advertisements, people advertise on platforms such as Facebook, Google. The most common form of advertising is PPC advertising, it is the trend that has the world talking. Companies are now relying on PPC agencies to promote their product or service.
Before We Get To The Additional Details, Let's Talk About The PPC  Agency.
What is a PPC agency?
Pay-Per-Click (PPC) Advertising is an emerging model of advertising.
It involves the advertiser paying the publisher each time the ad clicks, payment count on the number of clicks an ad has in a specific period.
PPC advertising has become a prominent ad model in today's world. It depends on how many clicks your ads garnered, associated with the search engines.
PPC Agency is a place that deals with PPC Advertising. It offers the PPC advertising service to both big and small businesses. Who is seeking to grow their business through a pay-per-click strategy? 
PPC Agency works on several advertising platforms such as Facebook, Google, and other sources for advertising.
The Agency includes a string of professionals who test various ad campaigns to see a better performance.
Why do you need a PPC Agency?
PPC advertising has become a strong ad strategy for businesses. You would probably want to establish your dominance in the market by quick means.
PPC Agency can help you succeed in your purpose in one way or another.
PPC Agency would see what kind of product you are trying to sell. Or in some cases, what service are you providing to the people?
You are willing to reach the top of the mountain with the help of millions of clicks on your ads.
The Agency would begin working on your ads and test various methods to see the results.
The advantage of PPC is that you earn the total amount of money per click, every time the ad is clicked in a month.
If you are starting the business and you need to grow it faster, PPC Agency is what you need. It is suitable for business starters when people begin to know you.
As they see you for the first time, thousands of clicks begin to arrive every day in the beginning.
You can later expand your business to receive more than a thousand clicks. It will double your source of income.
It is also easy. You need to paste the code for the PPC ad to display it on your website. You don't have to do anything else.
When a person visits your website, he sees the ads and curiously clicks them. It then generates the amount of money.
Is PPC Agency Worth it?
If you ask if it is worth it to run the PPC ads, it generally depends on the traffic your website is drawing.
I'm not saying that it does no good to anyone. If you have a strong base for your website, it is worth it.
PPC Agency recommends PPC ads because they are more focused on traffic generation than any other advertising platform.
It focuses more on the search engine rankings and the number of times the ad was clicked on your website.
You generate money for more than just for the clicks. If your website traffic is strong, you may get paid handsomely more. 
PPC ads are a more convenient and easy way to earn money online.
Earn more money if you are a sensation on the digital platform.
Conclusion:
The PPC agency has been around us for some time, regarded as the guardian angel for those who cannot earn money physically. 
You only post the link to show the ad on your website. Visitors start clicking on it, keep receiving a lot of instant bucks, and the poor guy can use the internet to get himself to the top of the food chain.