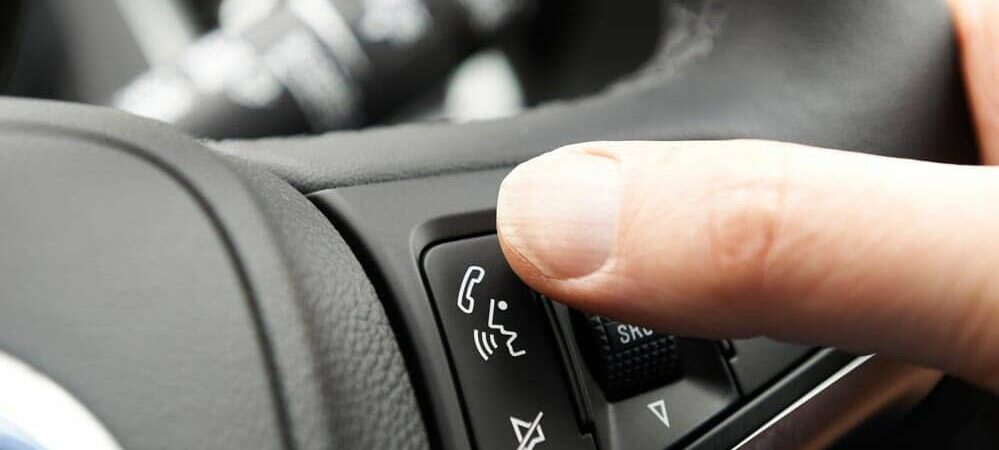 To understand the power that is served to people with this new invention, it is crucial to know exactly what it is.
Uconnect is a multimedia system, that is known for combining connectivity, entertainment, and climate features into a central touchscreen for cars.
It is used by companies like — Alfa Romeo, Chrysler, Dodge, Fiat, Jeep, Maserati, and Ram.
It is a high-end multimedia system because it comes with customization features depending upon the size of the vehicle and the user's needs.
It is very easy to employ and is perfect for use in cars due to its exclusive features like:
1. Touch screen display
2. Radio- both AM and FM
3. Voice Command for hands-free call and text
4. Connection for phone or MP3 players like AUX and USB
5. Bluetooth Connection
6. Volume feature with Speed-adjustments
7. Notifications feature with a "Do Not Disturb" mode to subdue phone notification sounds while driving
8. Different Uconnect models like:
a. Uconnect 5.0
b. Uconnect 8.4
c. Next-Gen Uconnect 4
d. Uconnect Access
All these features allow the user to pick an infotainment system that is feasible for them and built according to their requirements.
How to Fix Uconnect Bluetooth with Easy Steps?
Using any technology-based feature, be it a Bluetooth speaker or a touch screen display in a car, some glitches are bound to happen.
The time it takes to resolve these unforeseeable glitches is what differentiates the best from the rest in the world of technology.
And Uconnect is the best that there is in infotainment systems. If you are facing issues with your Uconnect Bluetooth, here are some easy steps to fix them quickly get them fixed asap.
Step 1: See If Your Phone's Bluetooth Is Turned On
This might not be something that most people would even consider a troubleshooting step, but at times, the smallest of things cause the greatest of pain and suffering.
It can sometimes happen that you forget to turn on the Bluetooth on your phone, causing a problem with communication.
Try checking this first before you move on to other troubleshooting steps. To do this, trace the following steps:
1. Click on your phone's settings
2. Open Bluetooth setting
3. Turn on the Bluetooth option
Step 2: Check That Your Phone Is In "Discoverable" Mode
After making sure that the phone's Bluetooth is turned on, check that the "discoverable" option in the settings is selected.
Because if your phone's Bluetooth is not in discoverable mode, it will cause issues in connection and might not even show up on the Uconnect board. To make your phone discoverable, follow these steps:
1. Open your phone's setting
2. Go to Bluetooth settings
3. Turn on the discoverable to other device settings
Step 3: Check the Compatibility of Your Device
The next step in the troubleshooting process would be to ensure that the device you are using and the Uconnect infotainment system is compatible.
Because without that, your phone will not connect to the system. To check whether or not, your phone is compatible with Uconnect, follow these steps:
1. Open the 'Resources' link in the Uconnect system
2. Add the details about your vehicle's year and model the car
3. Then click on the 'Getting Started' link in the top right corner
4. From the list that appears on your screen, see if your phone is one of them or not.
Step 4: Check If Any Other Device Is Connected to Uconnect
Moving on from the compatibility issue to the connection issue, this is crucial to ensure that there is no other device connected to the Uconnect system.
Because the Uconnect infotainment system is made to operate on a single device connection at a time.
So, when you face issues with connection even after ensuring the above-mentioned steps, look for any other device that might be connected to your system.
To see if any other connected devices are tracing the following steps:
1. Open the setting option on your Uconnect home screen
2. Tap on the 'phone' option
3. Press the 'paired devices' option and see if there is any other device connected.
Step 5: Look Out for Any Pending Software Updates
If there is no issue with the Bluetooth and the connectivity end, move forward to the higher levels of troubleshooting where you look for any software-related discrepancies.
The first one is pending software updates. This goes for both your smartphone and the Uconnect infotainment system. If any of them needs a software update, it will cause connectivity issues.
After checking for the availability of any updates, download them and try connecting after the software update is complete. To achieve this, trace the following steps:
1. log in to the Unconnect website and enter your vehicle's VIN to see if any updates are available to download.
2. If there is an available update, download it on the USB drive by following the steps mentioned on the website.
3. Plugin the USB to your Uconnect. Start the "Run" option from settings. You will have to complete the anti-theft code formality before the system starts updating itself.
Step 6: Try Deleting Pairing History in Uconnect and Phone Settings
If none of the above-mentioned steps are proving to be useful, try deleting the pairing history of both the Uconnect system and your phone.
This helps in resetting the device for smooth connectivity. To delete your phone's pairing history, follow the following steps:
1. Go to settings
2. Open Bluetooth settings
3. Open the paired devices option and click on 'forget devices' to remove any previous paired device history.
For the purpose of removing your Uconnect's paired history, follow the below-mentioned steps:
1. Open the Uconnect system settings
2. Click on the "connections" tab visible in the bottom left corner of the screen
3. Scroll down to see the list of connected devices. If you want to delete specific history, and clear all history, scroll down to the bottom and click on "Delete all pairing history".
4. Select the "Delete" option when a pop-up appears on the screen.
Step 7: Try Restarting Your Phone
This might sound like an unnecessary step, but it is something that is easy to forget and neglect.
So, if you are unable to connect to Bluetooth after following the steps outlined above, go for the option of restarting your phone, either by removing the battery or by switching it off and then on.
Step 8: Reset Your Uconnect
If deleting the history seems to be doing nothing, try resetting the Uconnect infotainment system. It is similar to the process of resetting your phone settings, but a bit more technical.
The first option to do is the "Soft Reset". This option performs a cold reboot to restart the radio and all peripheral devices in the radio. Here's how it's done:
1. Put your vehicle in the "Run" mode.
2. Hold the volume and turner knob buttons simultaneously (hold them for roughly 10 to 20 seconds).
3. There will be a pop-up with the details of your vehicle and then a black screen will appear.
4. After that, the brand name will be displayed and the screen will return to the main Uconnect page.
The "Hard Reset" option should be your last resort, as after going through with it, you will lose all your saved data.
This will restore the Uconnect setting to the factory mode. To do this, follow the following steps:
1. Long press the hot and coup up and down buttons (press them simultaneously for at least 5 seconds).
2. A pop-up menu will appear. Select and click on the "reset factory defaults" option.
3. It will take around 30 seconds for the system to reboot.
Step 9: Contact a Customer Support Executive
If these steps lead you to nothing, then you might need to contact the customer support executive for further assistance in the matter.
Setting Up Uconnect
If you are using the Uconnect multimedia system for the very first time, do not get riled up. It is an easy process to operate and quick to learn. Here is how to set up your Uconnect in the car:
1. Turn on the Bluetooth on your smartphone from the Settings option.
2. Now, on your Uconnect home screen, go to the "Phone" option and click on "Paired Devices". Then select the "Add Device" option.
3. In this search for any available device to connect to.
4. Then on your phone, choose the "Uconnect" device for pairing.
5. Ensure that the passkey on the phone and the Uconnect screen are a match and click on "pair the devices".
6. From here on, there will be options for you to choose from in order to personalize the infotainment system.
Add your phone to the favorite list if you want it to automatically connect to the Uconnect the next time you use it.
You Got Question, Then We Got Answer! FAQs On Uconnect
There is so much that needs to be discussed and answered before investing in any good technology.
So obviously, there are going to be so many questions that might pop up in your minds when you read about the infotainment system called Uconnect.
Do not worry, we have an answer for all of them. Here are some frequently asked questions about Uconnect and its services that we have answered.
Is Uconnect Worth It?
There is a long-going debate around this particular question, and to end it, we would like to say that Uconnect is a premium multimedia system that has advanced features like:
1. Roadside assistance
2. Stolen vehicle assistance
3. Remote lock/unlock
4. Vehicle health reports & alerts
5. Theft alarm.
And if you can use them all, it is the best choice for you, but otherwise, it is not advisable to invest in something that you cannot even access.
Will Vehicle Finder Function Properly If I Have a Uconnect® 8.4A System?
Yes, the only condition is that your 'Navigation' is turned on. Without the navigation permission, the informant system cannot operate on its own.
How Is the Uconnect App Different?
It is considered unique due to its ability to turn one's smartphone into a remote control for their vehicle. It provides the option of remote services and location-based services.
What Phones are Compatible with the Uconnect App?
Uconnect has compatibility with many Apple and Android phones. To know in detail about the same, check UconnectPhone.com.
How Long Is the Trial for Uconnect Send 'n Go & Vehicle Finder?
The trial for Uconnect Send 'n Go & Vehicle Finder depends upon the model, like:
1. The Uconnect 8.4 NAV comes with a 12-month trial
2. The Uconnect 8.4A comes with a 6-month trial
Hopefully, this blog answers your questions regarding the troubleshooting of Uconnect. And if you have more such queries, feel free to contact us.