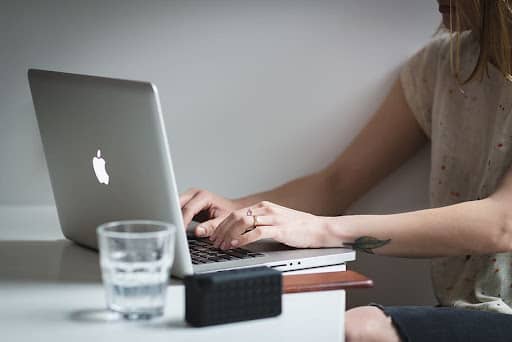 New business owners who are setting up international SaaS companies often have good success stories.
However, it can be dangerous to go headfirst into this industry. Without the right equipment and knowledge, you run the risk of losing everything.
Here's a list of essential tools that you'll want to look into before you launch your own international business.
5 Must Tools For International Business
Use a localization platform
Localization adapts every element of your website content – images, colors, layout, visual cues, linguistic nuance, and more – as opposed to translation, which only transfers the content of your web or mobile application from one language to another.
The easiest approach to making your product appeal to international audiences naturally is through localization.
A reliable localization software tool can help you ensure brand integrity, screen names and phrases for ambiguity, and identify brand-secure substitutes.
It also lets you carefully examine the subliminal messages that your marketing conveys through the use of colors, figures, and images.
For instance, what is offensive to some customers may be perfectly normal for others.
This is something your business needs if you want to reach foreign markets and acquire foreign customers. A simple translation is just not enough.
OKR tool
Adopting the OKR methodology has a favorable impact on how the team sets and tracks goals due to the innovative architecture of OKR.
Now, that's where even a simple OKR tool can be of great use. You can enjoy the following benefits with a tool of this kind.
Each employee may concentrate on what is important because there are fewer objectives and key results, which simplifies the situation.
It is recommended that each team's or individual's 2-4 objectives have no more than 3-5 key results.
You are free to shift anything to the backlog for the following cycle that is not related to the current objectives.
Additionally, a sense of individually contributing to the higher mission is created by transparency, alignment, and bi-directional communication, which boosts team members' engagement and motivation.
Given that only one-third of employees worldwide are engaged, this is a crucial element. Higher productivity and job satisfaction are produced by higher employee engagement.
Project management tool
Project management tools make it easier to inform team members on even the most minute project plans and specifics.
Since all of your information is in one location when you use these tools, you can effortlessly assign tasks, tag team members in comments, and take advantage of document-sharing tools.
Additionally, this tool stops chats from getting lost in email threads, chat rooms on instant messaging services, or even notes.
In addition to storing your data, project management software also provides you with insights into a variety of your processes and projects.
The majority of project management software will have a comprehensive BI solution that will vary in strength from one PM tool to another, as well as customizable dashboards for reporting at a glance (upcoming deadlines, task completion rates).
Payment gateway
If you are the owner of an international business, one of the most effective ways for you to increase sales in your company is by giving different payment alternatives, which makes it simpler for customers to purchase your product.
This can be accomplished by providing multiple payment options. Customers want to feel confident that they are doing business with a reputable and trustworthy online merchant.
Hence, having several payment choices makes your website look more credible and trustworthy.
Since you are doing business in a number of different nations, you want to give some thought to including the local payment methods as well.
Certain nations and monetary systems are excluded from the availability of certain payment channels.
Having all of these varied alternatives will allow you to deal with multiple currencies while also appealing to your audience that is located all over the world.
This will most certainly be helpful in expanding the audience that you target and growing your business throughout various countries.
CRM tool
You need to use various platforms to engage with your customers if you're a growing SaaS business then you can use tools for saas growth products. These platforms include your website and social network sites.
To give customers the very best experience possible, each of these communication channels needs to be effectively controlled.
You absolutely need to adopt a robust CRM tool if you want to maintain your position as a market leader.
CRM enables you to acquire significant client data, which may then be utilized in the development of highly personalized tactics for email marketing and social media platforms.
In addition to this, it gives you the ability to leverage actual sales data in order to improve your sales forecasting.
In 2022 and beyond, you should seriously consider implementing a customer relationship management system (CRM) into your SaaS business operations if you're not already doing so.
Final thoughts
You can advance your company by incorporating cutting-edge solutions into your strategy.
Customers will have a positive experience on your website if you work on your sales and marketing processes, provide outstanding customer service, provide valuable content, and make it simple for them to make payments.