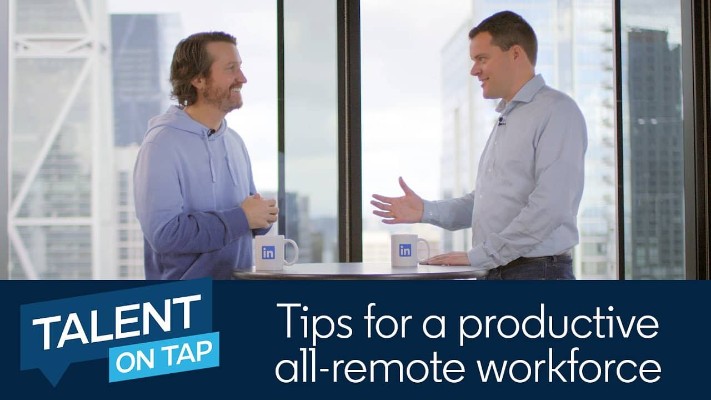 You may have seen many business owners struggling hard day and night just to make their business a thriving one. Such people take all the mess under control and make it smooth.
However, one mistake that they make is not aligning their work and cash flow. And you know the input they are gaining is one of the most crucial things in business. So, why compromise on it?
Let's face it!
Today, many companies fall apart because of two reasons. One is the backlash of their assets, and the second – is the process of managing.
We are not saying hire a team of accountants or employees who help you get things done.
However, we only want you to shift yourself to an automated setting with online tools and apps to run your business remotely and smoothly.
The precise environment will make you a pro. So, read this post to know how it works and what perks it can offer you. 
Understanding the Process of Running a Business Remotely and creating business transparency
Before you delve into the tips and tricks section, you should know what the process is like.
Many of you might be thinking: what is the meaning of running a business remotely and creating transparency.
Well! It implies handling most of the business process anytime, anywhere – even from your home.
And running a business in this way, you achieve perks and create transparency which means making a business successful without any disputes. 
After the pandemic, many business owners realized the worth of distance working, and this belief switched them to online means.
No doubt technology plays a vital role over here in the form of tools, apps, and resources.
You can take the example of an online invoice maker app that lets you generate invoices from anywhere. So, this is how it works.
Tips to Create Business Transparency Remotely
Now, as you have learned how it works, we should put a flash on the ways helping you to create business transparency remotely.
Transparency at the job, or transparency in the enterprise, indicates speaking openly and honestly with your clients and team members and creating a place where data can flow freely.
Although it gets often glossed over in fuzzy terms, its advantages are tangible. As mentioned, technology plays a vital role over here.
However, there are many more things to know. So, scroll down and read on to the bottom line. 
One of the exceptional ways to create transparency and develop swiftness in your business is to share your victories, failures, and challenges.
Sharing successes is the comfortable part. What's more difficult is recognizing that things didn't go as intended, but it improves trust and more great agreement on a team.
Hire Professionals and Stick to Your Rules
So, another step that you can take to smoothen your business programs and flows is hiring a professional. Well! No doubt, this step is only possible for the one who can afford it. However, if you wish to go for this step, go without hassles.
But remember not to get fully dependent on them. You should stick to your business rules and trace every step of your employees.
If we talk about the cash flow system, you can use an invoice maker app that will save the history of what invoices will be generated, and this is how you can evaluate your employee's honesty. 
Choose Technology That Supports Transparency. 
As mentioned above, technology is present in the form of apps and tools. And these apps and tools are the best means to connect you to your clients, team, and office work remotely.
You can make the process precise by handing over the same apps to your team that you use.
You can use different apps and tools to manage and assign work. You can work on online sheets where you can trace and evaluate your business process on the go. 
Document and Process Everything
Last but not least! Jotting down and recording everything is crucial. You can take an example of those cash flows that are already paid.
Suddenly, the bank managers visit your business and ask how you earn all these things.
They ask you to show them the proof. Now, what? So, keeping an invoice maker app would be helpful to prove yourself.
In short, documenting your business plans, ideas, workflows, cash flow, and everything is essential.
Use Invoice Maker to Create Professional Invoices for clients
One of the most crucial things to consider when running a business remotely is to create professional invoices against the products and services rendered.
It should be your first undertaking as informal and unprofessional invoices look spam, and there is a high risk of not getting paid or on time.
So, if you don't want to put yourself in those hassles, create professional invoices using invoice maker apps now.
It will show your business transparency and help in receiving payment on time.
Lack of payments can badly affect the way you manage your accounts so you need to make sure that you have the best invoice creator apps to not only create invoices for you but also to help you manage your accounts!
Takeaway!
Readers, this is how you can run your business remotely and create transparency without any disputes. However, we suggest you stick to the path that makes you thrive.
Also, developing transparency in your business is to share your victories, failures, and challenges.
Sharing successes is the comfortable part. What's more difficult is recognizing that things didn't go as intended, but it improves trust and more great agreement on a team.
Follow the tips and steps and shine as an evergreen business without any hurdles.