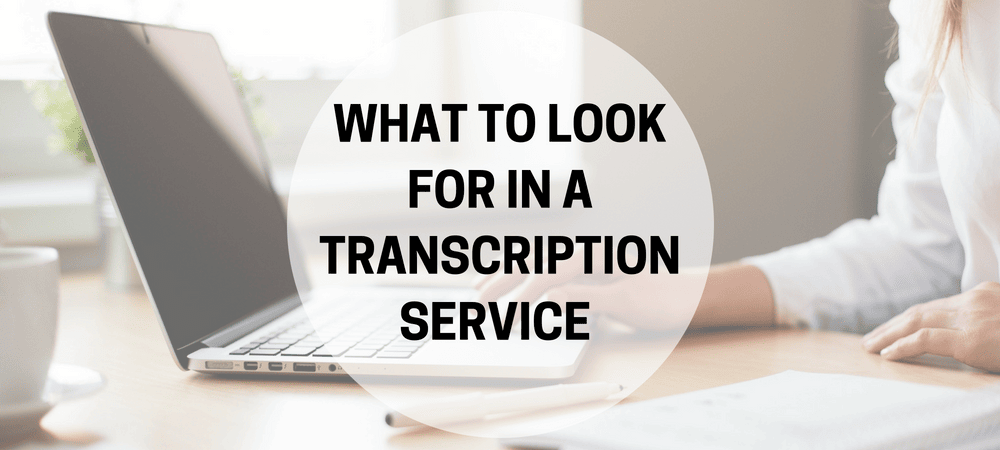 If you need a high-quality transcription of a file, you can turn to a professional transcription service. This type of service transcribes audio files into written transcripts.
It is a convenient way to preserve your records and can be beneficial to people in other countries.
Transcripts can also benefit the media, entertainment, and academic industries.
For academic purposes, transcripts are necessary for professors, students, and researchers.
Other types of transcription services include business meetings, conference calls, and interview transcription.
Tips To Find A Good Transcription Service
A transcription service can handle all types of audiovisual aids, including recordings, interviews, and other types of audio.
They can even handle one-to-one conversations. In addition to producing searchable documentation, they can improve the productivity of your team and improve customer engagement.
It is important to choose the right service because different companies have different levels of accuracy.
However, a good provider should be able to meet your needs. To find a quality transcription service, read the following article for more information.
Transcription services can be used for a wide variety of purposes. Many healthcare professionals, for example, need transcripts of patient records.
These can include hospital admissions, emergency room visits, and diagnostic imaging studies. A healthcare professional may need to transcribe op notes, discharge summaries, and more.
A good transcription service can also provide a clean record of their findings and potential next steps. Some transcription services allow you to upload dictations through encrypted email.
A transcription service can handle natural conversations and one-to-one dictation.
The finished transcripts are searchable, so you can easily find relevant information. If you are looking for a professional transcription service, consider the following things.
They will be able to meet deadlines and provide high-quality transcripts.
A high-quality transcription service will ensure the quality of your work and exceed your expectations. And don't forget to consider their error rates and the cost.
In addition to helping businesses, transcription services are useful for many individuals.
Not only can you use a transcription service to record a video or audio file, but you can also use them for legal purposes.
They will provide accurate transcripts of the content. Moreover, the process of transcription is very tedious.
It can be easy to hire a professional to help you with the task. You can choose your payment method and upload your files to the site.
A transcription service should be able to handle natural conversations and one-to-one dictation.
It should be able to produce searchable documents and boost your productivity. The quality of a transcription service should also meet your standards and ensure confidentiality.
They should be highly skilled and have high-quality documentation. The rates and errors of such services vary according to the level of complexity of the project.
There are no specific requirements for a transcription service, but it is crucial for your business.
In addition to transcribed audio, transcription services are also available for video files. These are ideal for business meetings and interviews.
They can also be used for training purposes. It is important to understand that a transcription service is a must-have for a successful business.
If you need a transcript of a recording of a video, you should do so as quickly as possible. The errors should be minimal unless you need the transcript of an entire speech.
An excellent transcription service will take care of all kinds of recordings.
They can handle one-to-one dictation and natural conversations. These services can be invaluable for improving your business's productivity and enhancing customer engagement.
If you are in need of transcription, make sure to choose the most qualified company for the job.
If you're unsure about the language of your recording, you can also ask for an audio-only service.
Transcription is becoming a necessary part of the business world. As people are increasingly conducting their businesses via audio and video software, the need for a transcription service is growing.
For example, recording important meetings and soundbites is the best practice for a business.
If you are in need of a job, a transcript can improve your job prospects and boost your confidence.
You can even use it to get a promotion. If you're hiring a new employee, you should look for a company that can deliver transcripts on time.