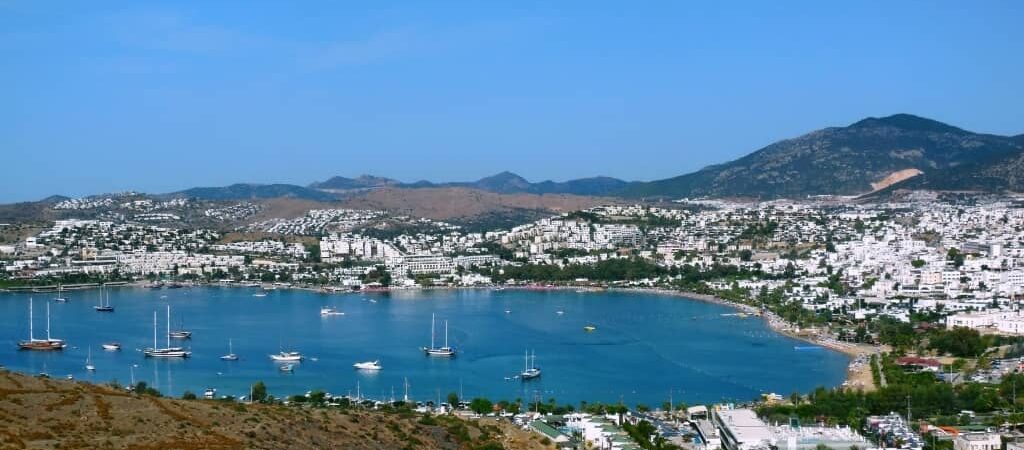 Bodrum is the most premium and elite resort in Turkey. It is especially appreciated by wealthy locals and foreigners. It is in Bodrum resting politicians, stars and athletes of Turkey.
During the holy month of Ramadan there is practically no room – all of Turkey strives to Bodrum. As for foreigners, the first who fell in love with Bodrum were VIP-tourists, who now often come on their personal yachts.
To have personal housing in the resort location and avoid staying in hotels, foreigners are looking for a spacious villa for sale in Bodrum.
However, this is not the main reason why most foreign investors choose Bodrum in Turkey for saving and increasing their capitals. In this article, we will identify 10 convincing reasons that force foreigners to invest in local real estate.
The Attractions Offered By Bodrum
Before speaking about the reasons to buy real estate in Bodrum, let`s introduce ourselves to the area in general and the attractions offered.
Turkey is a country with a glorious past. Therefore, there are numerous monuments of culture and art in all the corners of the country.

Vivid nightlife, many new people from all over the globe, and large discos are the reasons why foreign fans of night come to the area.

The city has good shopping opportunities. You can visit trendy boutiques, jewelry shops, huge markets and shopping streets.

Turkish sweets of various types and forms can be found in Bodrum. This is the real heaven for fans of sweets and good coffee.

Playgrounds, water parks, dolphinariums and plenty of water activities provide an opportunity to experience new emotions.
10 Reasons To Invest In Real Estate In Bodrum
So, to be more precise in benefits obtained by property buyers, we have compiled a list of 10 motives to become a homeowner in Turkey.
Excellent value for money.

A wide selection of available properties.

Transparency of transaction.

Turkish citizenship for investments.

High investment return.

Affordable cost of living.

Easy access and well-developed transportation system.

Pleasant climate and great weather.

Diverse cultural heritage.

Welcoming locals.
Excellent value for money
Most resort locations provide extremely expensive housing. In Bodrum, Turkey, a foreigner can find a lot of affordable options even on the seafront.
The land and prices also tend to be far more reasonable than many popular EU destinations, meaning you get more for your money.
The rational approach to buying Turkish real estate is not to compare it with other countries, but to analyze price-quality compliance.
A wide selection of available properties
In the beginning of the development of the city, foreigners struggled to find an affordable housing unit constructed according to the world standards.
Now the Turkish real estate market abounds with such accommodation. The average price of a spacious villa is about €170,000. But it is possible to find a variant to meet the desires and budget of a buyer.
Transparency of transaction
The government of Turkey introduces new laws and constantly improves the already adapted ones to facilitate the process of buying real estate by foreigners.
Certain actions are performed to make the transactions more transparent and regulated that will attract more foreign capital to the country.
Turkish citizenship for investments
If you purchase a property in Turkey, you should have some legal status.
For investing more than $400,000 in the real estate sector, the buyer may apply for Turkish citizenship. It is obligatory to hold the ownership of the property for at least three years.
High investment return
Being a premium resort, Bodrum welcomes elite Turkish families and rich citizens of other countries. Bought real estate can be easily rented out and profitable to resell in 3-5 years.
The annual increase in prices on the primary real estate market in Bodrum is 5-10%.
And even during the crisis there is only a slight decline in demand. So, investing in real estate in Bodrum is the best decision, and you get a lot of benefits in the long run.
Affordable cost of living
Bodrum is a resort city, but life here is quite affordable. The cost of Turkish property, property maintenance and utility bills, and the running costs are a fraction of what you pay in any other European country.
Council tax and other expenses will leave you with more in your wallet to spend on the luxuries in life.
Easy access and well-developed transportation system
Bodrum is located 40-minutes drive from Dalaman International Airport. Moreover, this part of Turkey is accessible from all European countries within a less than 4-hour flight.
Residents can easily get to all destinations in the country due to the well-developed transportation links.
Pleasant climate and great weather
Bodrum and its surroundings are a hilly area covered with forests. The climate is quite mild, without the exhausting heat as in more southern countries and regions.
Mild winters and hot summers make staying in Turkey comfortable and pleasant.
The region boasts more than 300 sunny days a year, and the healthy outdoors lifestyle leaves you feeling more energized due to all the vitamin D.
Diverse cultural heritage
Due to the Turkish glorious past, the surroundings of Bodrum host many historical and cultural attractions.
You can visit the remains of the ancient cities, gorgeous valleys and parks, national reserves and sparkling beaches.
Welcoming locals
Turkey is a country where you will never feel alone. Friendly locals and overall relaxing atmosphere make foreigners feel like home.
Moreover, the country is visited by thousands of tourists annually, so this is a great chance to make international friends.
The bottom line
To get only positive experience of buying Turkish real estate, select the suitable option in the aggregator Turk.Estate. Premium-quality housing is available in all categories and price tags.
Making a responsible decision to buy overseas real estate, you invest in your future additional income or comfortable stay in the stunning country. Purchase of real estate abroad has never been so easy before.