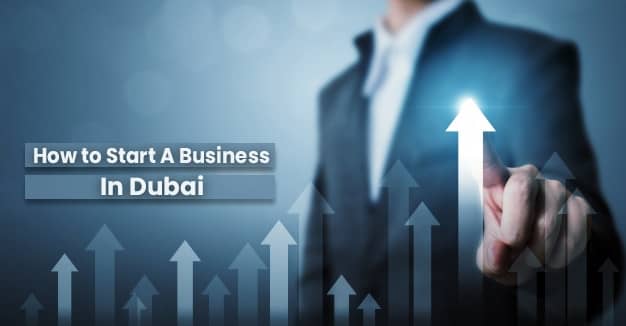 If you're thinking about a business setup in Dubai, you're in luck! The United Arab Emirates is one of the most business-friendly countries in the world and offers several advantages to entrepreneurs.
This blog post will outline the steps you need to take to start a business in Dubai. We will also discuss the business climate and some opportunities available in the UAE market. So if you're thinking about starting a business in Dubai, read on!
Economic Zone: Free Zones vs. Offshore
Free zones
Dubai is a global city and business hub with a lot to offer investors. One of the main attractions is the number of free zones which provide 100% foreign ownership, tax exemptions, and world-class infrastructure.
Businesses can choose from over 40 free zones, each with benefits depending on the type of activity.
For example, the Dubai Media City free zone is popular with media and technology companies, while the Jebel Ali Free Zone is ideal for businesses involved in logistics and manufacturing.
Free zones are also dedicated to health care, education, and many other industries. With so many options available, investors can find the perfect location for their business in Dubai.
Offshore
Dubai is well-known for its business-friendly environment, reflected in its offshore zones. These zones are special economic areas that offer a variety of benefits to businesses, including tax exemptions and free trade.
As a result, they have become popular destinations for international companies looking to establish a presence in Dubai. There are several different offshore zones in Dubai, each with its advantages.
For example, the Jebel Ali Free Zone offers easy access to the city's port facilities, making it ideal for businesses involved in shipping and logistics.
The Dubai International Financial Centre is another popular choice, offering various financial services and ample networking opportunities. With so many options, businesses of all kinds are sure to find an offshore zone that suits their needs.
Types of License
Commercial license
One of the most important steps in setting up your business is to obtain a commercial license. This process can seem daunting, but with a little preparation, it is relatively straightforward.
The first step is to choose the appropriate activity for your business. Over 100 different types of businesses require a commercial license, so it's important to make sure you select the right one.
Once you have determined the appropriate activity, you must apply to the Department of Economic Development. The application must include various documents such as a business plan, proof of capital, and identity documents.
After your application has been reviewed and approved, you must pay the applicable fees and submit additional documents.
Once all the requirements have been met, you will be issued your commercial license and can begin operations in Dubai!
Industrial license
The process for applying for an industrial license is straightforward, but there are a few key requirements that you'll need to meet. First and foremost, you'll need to have a registered company in Dubai.
You'll also need to provide evidence of your manufacturing capabilities, including details of your facilities and equipment.
Once you've submitted your application, it will be reviewed by the relevant authorities, and if approved, you'll be issued an industrial license.
Professional license
The Dubai Economic Department (DED) regulates professional licenses in Dubai.
Types of businesses that require a professional permit include but are not limited to, marketing and advertising agencies, event management companies, and public relations firms.
The first step in obtaining a professional license is to apply for the DED. The application must include the required documentation and the applicable fees.
Once the application has been reviewed and approved, the business will be issued a trade name certificate.
The next step is to obtain a permit from the Department of Tourism and Commerce Marketing (DTCM). The DTCM will issue the license after reviewing the business's activities and ensuring they comply with UAE law.
Finally, the business must obtain a license from the Knowledge and Human Development Authority (KHDA).
The KHDA is responsible for regulating education and training activities in Dubai. Once all required permissions have been obtained, the business can operate legally in Dubai.
Ending words
Dubai is an exciting place to do business for many reasons.
First, it is a global hub for trade and finance with a rapidly growing economy. This makes it an ideal location for companies that want to be at the forefront of the latest trends.
Second, Dubai is extremely business-friendly, offering various incentives and support for entrepreneurs. There are also several Free Trade Zones that offer a tax-free environment and relaxed regulations.
Finally, Dubai is a cosmopolitan city with a diverse population, making it an ideal place to test new products and services. With so much to offer, it is no wonder Dubai is one of the most popular business destinations.