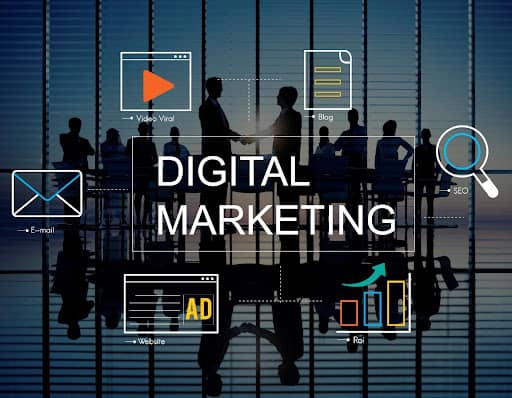 Digital marketing, or online marketing, has taken the world by storm in the last few decades.
Often new businesses fail because they do not know how it works. The Digital Marketing Analyst will help them to suggest areas of improvement and recommend new strategies to increase engagement and reach target audiences.
They must have a strong understanding of digital marketing channels, including search engine optimization (SEO), social media, email, display advertising, and mobile marketing.
However, once they get accustomed to it, there is no turning back for the businesses.
Are you planning to start your business? Then you might want to scroll down to know about the fundamentals of digital marketing and see how it can help skyrocket your business.
What Is Digital Marketing?
To put it simply, Digital marketing is a form of marketing that uses any or all forms of digital platforms like mobile, television, and computer desktops.
For businesses, it helps promote their brands to potential customers with the help of digital communication and the internet.
There are a number of digital marketing jobs where marketers specialize in strategies to help out new business owners. And how does it help?
With the help of powerful tools like social media, emails, and web-based advertising, within no time it reaches millions of people, and boom! Now you have customers who didn't know your business existed a minute ago.
What Are the Types of Digital Marketing?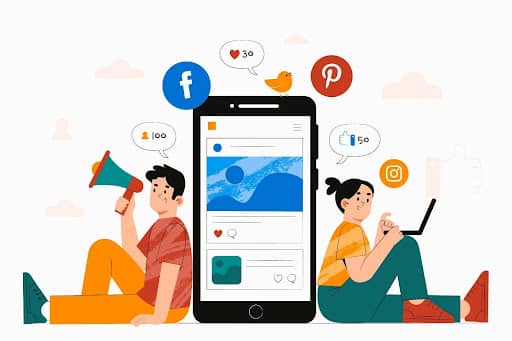 You might think that it is an easy route because all one needs to do is post on the internet. But that's not the case. Like any other form of marketing, digital marketing also has many types.
According to an article published by the Southern New Hampshire University, some of the most popular forms of digital marketing are:
1. Search Engine Optimisation (SEO)
2. Pay Per Click (PPC)
3. Social Media Marketing
4. Content Marketing
5. Email Marketing
6. Mobile Marketing
7. Marketing Analytics
8. Affiliate Marketing
All the above-mentioned types work differently from each other. For instance, SEO focuses on keyword targeting and good link structure.
PPC helps make money online by clicking on ads and social media marketing requires coordinating posts and creating strategies based on data collected from the social media platforms.
Why Do You Need Digital Marketing?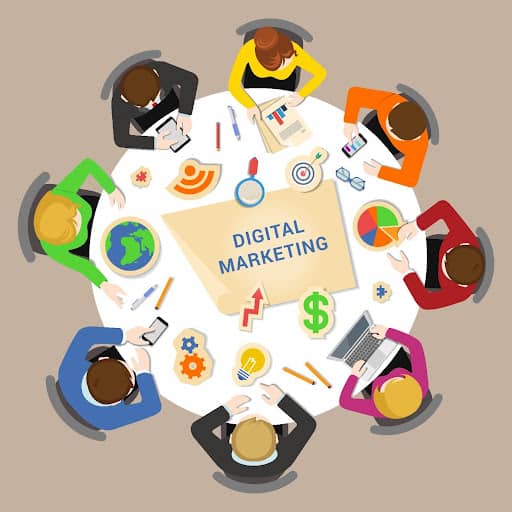 From affordability to a better reach, there are a number of reasons why you should plan to go digital. But here are a few pros that we have with digital marketing
1. It's Mobile:

 
That's obvious, isn't it? More than 75% of people use smartphones or any portable device for news, communication, social media, and other activities.
That means you can reach a lot more people while they are on their mobile devices. Anywhere and at any time of the day.
2. It Is Affordable: 
The cost of marketing digitally is noticeably less compared to any other form of marketing. This brings down the overall cost of production and increases the percentage of your profit.
3. It Helps You Expand: 
Recent studies have shown that people tend to shop online a lot more. And it has increased by 24% since the pandemic began. Digital marketing helps you appeal to these customers by reaching them in a very short period of time.
4. There's Communication: 
Since your content is open to a lot more customers who can see it on various digital sites, it opens the door to direct communication.
This not only helps the customer to trust your business but also helps you gather information on how the customers feel about the product.
5. You Know What To Do:
Besides communication, it gives you an insight on what product is doing well and what are areas need improvement. Thus, you refine your marketing strategy and better your packaging if needed.
6. Boost Sales:
This is one of the most important pros of digital marketing.
Because of its limitless reach, your product becomes visible to your target audience who are looking for similar items in your niche. Once you maximize your reach, it will automatically boost sales.
7. Crosses Boundaries: 
Quite literally, though. With wider reach, your business tends to expand geographically as well.
Using suitable digital marketing strategies, you can grow your business to new locations without facing any traditional hurdles of marketing.
Important Things Before Choosing Your Digital Marketing
Strategy:
While it is true that digital marketing boosts your growth, the hard truth is not all online marketing activities are going to profit your business.
You must know the right ways that will benefit your business bringing maximum results. Here are a few ways to achieve your goal:
1. Understand Before You Invest:
When you start your business, you are not only investing your money but also your time. So be sure whether the strategy is working for you. It is always good to determine the cost involved earlier as it helps to fix the budget.
2.  Have A Distinct Goal:
Ask yourself. What do you want to accomplish? Knowing this helps to choose your marketing strategies. You may also want to talk to a digital market specialist to guide you through your business.
3. Fix Your Budget: 
This links back to the first point. Knowing the cost of investments will help you fix the budget. Once your business has picked momentum you can increase your budget.
4. Know Your Audience: 
Doing some market research is always important as you get to know your target audience and their interests. This makes the overall task easier.
Conclusion
Even though it might look like a herculean task, digital marketing is easier and more effective compared to traditional ways of marketing. What you need to do is stay updated about what's working and what's not.
There are multiple options open for your business to prosper. If you do some market research and finally decide to stick with an effective strategy that works for your product, your business will flourish beyond your expectations.