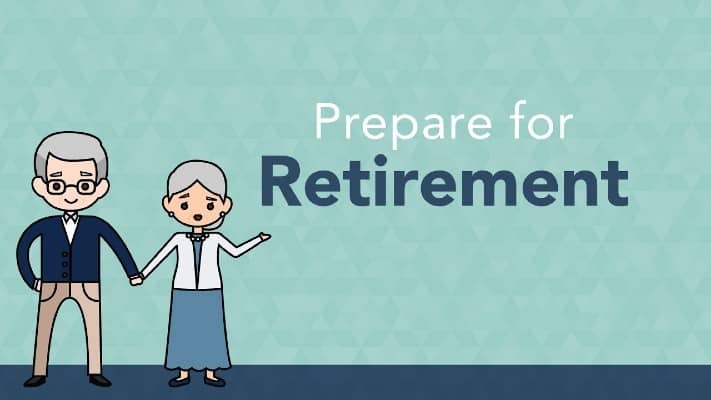 Your retirement should not sneak on you whether you are retiring with your own company or not. You will still need an income to depend on in your old age. It's never too early or late to start your retirement living Brisbane plan.
Most people don't know how to save for retirement. They don't know how much they need to have to take them through the retirement period.
Here, you will get the vital steps that will enable you to plan your retirement well.
Make a Timeline
When are you planning to stop working? What is your current age? The difference between the two ages is the number of years you need to invest in your retirement.
This will affect how you will plan for your retirement savings.
An investment timeline is essential if you are planning your investments.
It helps you reflect on how much security you need and the risk you will encounter in the coming years.
Make Retirement Goals
What is your retirement dream? If you are planning to live a quiet life at home, then you will need fewer savings. As time goes, your goal statement is likely to change.
Never forget to account for the increased financial needs and all expenses that you will have to pay. You should set smart retirement goals to guide your savings.
Decide if You will Stop Working
Some people don't retire fully but slow down on their jobs. Are you into part-time work in your retirement period? Consider that potential income in your plans.
You can use your skills and become a consultant to earn extra income in your retirement period. The additional cash acquired in this period is very vital.
Don't over depend on this part-time job since your age and health can limit you after some time.
Understand Your Basic Financial Needs
Some people assume they will spend less when they retire. That's not true. With more free time to idle, you will find yourself engaging in other activities that need money.
In your budget, identify the places where you can save for your retirement.
Estimate Your Retirement Withdrawals
Have some time to make a hypothetical retirement budget. In this budget, add all expenses that will continue to come your way.
These include utilities, mortgage, entertainment and food. Check how much each of these expenses will take from your budget and see how you can balance them off.
Try to Avoid Unnecessary Ones.
Financial experts will tell you to only withdraw up to 4% of your retirement savings in a year. Going by this statement means your retirement savings will last longer.
Limit Your Expenses
Even if your retirement is 15 years away, you need to trim your expenses now. You will be able to multiply your retirement account later.
Check your monthly spending and see areas you can reduce costs. Get the money from those areas and keep them in the retirement savings. You will appreciate yourself later.
Pay Your Debts
The interest rates and fees that come with debts will slow your retirement freedom.
You need to pay your loans now to avoid debts eating your savings when you retire. Going for debt elimination is a vital step that will make your retirement plan succeed.
Maintain Your Health
Medical bills and health complications are the biggest financial surprises in old age. You can work when you are sick, but you have to pay the bills.
As you struggle with planning for your retirement, consider investing in your health. Check on your diet, preventative screenings and overall health maintenance.
Focus on your health for you to meet your retirement goals.
Conclusion
Planning for retirement involves a series of steps, as discussed here. Be keen to avoid getting overwhelmed by these steps. Seek guidance from financial advisors to help you transit well into retirement.