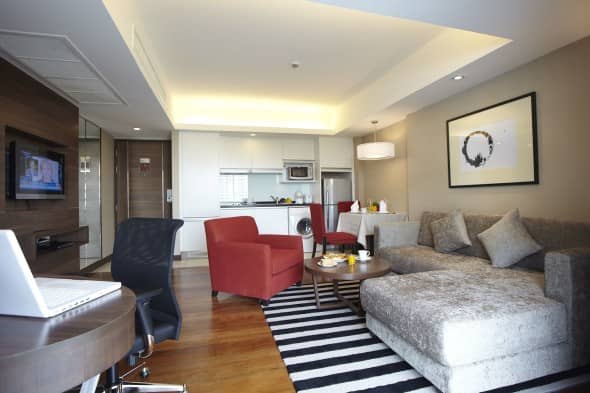 Thailand has tasty mangoes, a revered monarchy, and a fierce culture, you had better not offend either of the three, but you will likewise do yourself much harm by not checking out the cost of a one-room apartment in Thailand before even attempting or dreaming of buying one.
Counting the cost is like checking your account balance before setting out to the furniture store. It saves you embarrassment and gives ample time for amendment.
Housing Price Projections In Thailand In 2023
Housing projections in Thailand in 2023 have been unclear. Still, this article will give a brief rundown of the average cost of housing in the major districts of Thailand as an information source for those hoping to invest in the market this year.
The average cost of housing in Thailand in 2023 is about 15,000,000 Thai baht, which converts at the official rate into $435,800. However, prices differ over the years from area to area.
Particular Listings of Properties
If you would like to check out particular listings and properties available for sale in the second quarter of 2023, please read more on the official website Thailand-Real.Estate.
Trends That Can Affect The Thailand Property Market
In order to discover the trends affecting the Thailand Property Market, it is important to see the policies that directly affect it and how it has reacted over the years.
According to the population index, there seems to be an increase in the demand for condominiums and small apartments over the large townhouses and villas. Some people have attributed this change to various reasons.
Still, the most tenable and agreeable by a larger number of researchers is that the working-age population has started declining, and going into retirement, leaving a higher number of youths Gen-Zs who would rather go for a small apartment than a large size home.
What does this mean, and how does it affect you as an investor? If you intend to invest for profit in the next decade, you are likely to reap higher ROI over small units and apartments than the large-sized family houses.
This is a relatively new trend that is expected to continue for the next few decades.
Also, there is another trend that developed post-covid, which is the demand for office space in small-unit apartments.
During the pandemic, many workers had to transform to working from their homes, and to date, many companies run on shifts allowing employees to work from home across weeks.
What this has translated to in the property market is a rising demand for simple homes with cool working areas such as a rooftop area, an office corner, serene greenery, wifi enhancement, etc.
This trend is most important for the developers and builders as apartments having these sections and the new trend of embellishment tend to have more value in the 2023 market.
Thirdly as regards trend, there is no gainsaying that the cost of construction has continued to increase in the past few years, and that is reflected in the cost of properties.
Investors are advised to factor this downside into their expenditures and look for ways to cut costs without affecting the value and quality of their projects.
Commercial Real Estate vs. Residential Real Estate
There is no one size fits all, both sectors are impressive and rake in millions per annum in Thailand.
While commercial real estate involves investment in office rental spaces, hospitality, hotels, and resort management, and international travel real estate business.
Residential investment is focused on creating housing for residential purposes, for rent, or for purchase, as the case may be. There is a huge market for both in Thailand, and whichever you choose is profitable.
Check below to see the profitability margin for both kinds of investments for the next few years.
What does the future say as regards prospects?
The Thailand Property market is expected to improve in the upcoming years. Expert forecasts place the projection of a minimum of a 5% increase in real estate across the country.
This has three major meanings; those who invest in real estate via the sale and resale method will get at least 5% increase if they decide to sell in 2023.
Those who are into the rental business will likewise have an increase by a minimum of 5% in 2023, and those who engage in buildings may have to spend 5% extra than normal.
For the investor, it is splendid news, but for the Thais, it is not so much because the continued hike in the cost of housing makes it harder for a majority to access affordable shelter.