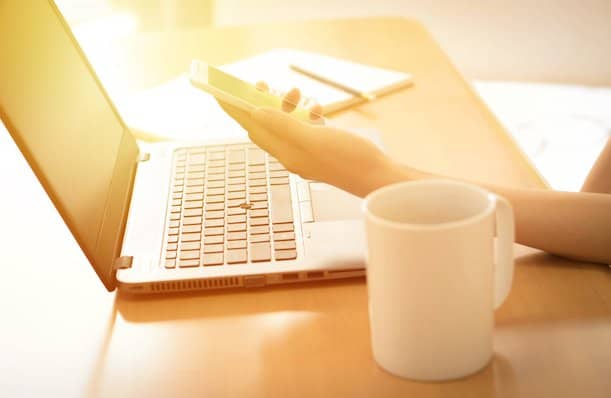 The competition of businesses on social media is growing day by day. Social media remains a great path to increase your organic reach. Among various social media channels, Facebook helps businesses to achieve their goal with a higher engagement rate.
Since there are about 2 billion monthly active users, one-third of them interact on the business page every week. 
And now, it's the right time to brush up on your Facebook presence which is a must-do for all businesses. Marketing your business on Facebook requires a complete and clear plan to attain success on your business page.
There are various techniques to gain traffic on Facebook, but the best way is to run ads.
Do you know the facts? Gaining traffic through Facebook ads is easy but increasing your conversion rate requires the right strategy. And you are at the right place to find the techniques of Facebook ads for attaining brand success.
Facebook Ads:
The CTR of your Facebook page increases while running a successful ad campaign. Consider Facebook ads for creating quality leads and getting organic reach. The best way to increase the conversion is to drive your customers to the landing page than the visitors. 
The Facebook ad campaign will be effective if your landing page is fully optimized. While your goal is to increase your conversion rate, you must know the interest of your audiences and invest in running Facebook ad campaigns.
Without any delay, we may now move on to the ten succeeding marketing tips to run a successful Facebook ad campaign and make your business a success.
10 Marketing  Tips To Make Success In Facebook Ads
1. Target Audiences Based On Interest
Facebook ads are popular because of their versatility. Facebook provides an option to target audiences based on their interest, age, location, gender, education, etc.
For example, if your brand has a product related to football, target your audiences by selecting sport as the interest. It makes your ad visible to target audiences and grows brand awareness across different countries. 
Interest-based targeting audiences is effective for raising your fan base, and you will see an increase in your followers count.
2. Craft A Lead Magnet
A compelling lead magnet to your business makes potential leads provide their contact information with a mail address. For example, if you are running an online store, offer some discount coupons or free shipping to attract visitors to your page.
Why run Facebook ads with an offer? Because most people will not buy your product on the first visit. So, running an interesting ad with an offer reaches huge engagement and increases sales conversion.
3. Build High-Converting Landing Pages
The landing page is the pathway for increasing your conversion rate. Attract visitors and uplift the page click by providing an eye-catching CTA button directing to the landing page.
Make sure that your landing page contains a headline with the right keyword and CTAs to improve your sales conversion.
Prioritize the landing page by providing potential links to increase website visibility with an attractive background. Even if the main source of your landing page directs to Facebook, you can experience SEO benefits.
4. Drive Quality Traffic
Facebook advertising is a great source to drive huge traffic for your target page from potential audiences. Smart and informative content generates quality traffic for converting visitors into your customers. Facebook ads provide a great opportunity to gain thousands of qualified clicks at minimum investment.
Optimize your ad design and increase the visits with the strong call-to-action button. Get leads that promote conversion rate with an attractive Facebook ad.
5. Consider Facebook Ad Format
Decide the Facebook ad format suitable for your business to increase your potential customers. There are eight ad formats with several variations to fulfill your marketing goal on Facebook, and the ad formats are:
Photo:

It is the basic format with a single image and short header. If you choose this ad format, focus on creating a powerful story with a single image.

Video

:

The video format helps to showcase your brand or product story, providing a clear view for audiences.

Stories:

Provide a full-screen experience for users to create impressions outside the feed.

Messenger:

Facebook sent the ads to your customers through Messenger. Using short descriptions or focus images is best.

Carousel:

Bring up to 10 images stuffed with a link in a single post. Use this ad format to show your new products.

Slideshow:

It is a combination of photo and video ads and consumes less data for loading.

Collection:

Use this format to showcase all your products in a virtual display.

Playables:

It lets the users drive into a program or play games before downloading which leads to great interaction.
6. Use The Perfect Image
The images used in the Facebook ads remain your identity to your target audiences. A custom-made image suitable for your brand grabs your audience's attention and tells your brand story.
Use the Facebook resource center to make a great image for your ad and follow the below tips for bringing out an attractive image.
Use a high-quality image

Avoid inserting large text in images

Showcase your service or product on the image

Provide a clear focus on the image
The image showcasing the use of your product helps to drive larger sales and increase organic clicks.
7. Consider The Color Of Ad Design
Choosing the background color for your ad is as important as your text and image. According to research, 90% of clicks about products are through attractive colors. 
Why is focusing on background color important? The reasons are:
When you use the contrast color, it grabs the eyes of your audience.

Increases the brand identity and makes it easily recognizable to audiences.

Associate products with feelings and emotions.
Before deciding on a color, think about how it works in the real world and draws the attention of various markets. The best way to grab attention is to stick with two or three colors for the best results.
8. Constantly Monitor & Refine Campaigns
Running a successful Facebook ad campaign requires great effort to transform visitors into your customers. So, track your ad performance regularly to see the effect on your Facebook page.
For example, if you run a campaign targeting a specific interest, track it regularly to see the impact. If there is no rise in engagement rate, then change your interest.
Regular monitoring and tracking of your Facebook ad increase your business ROI and deliver steady traffic. Drive organic reach with essential ingredients to make a successful ad campaign.
9. Design Ads For Mobile
An interesting fact is that over 79% of users access their Facebook account only from their mobile phones. To attain the best returns, focus on improving the ad performance on mobile-first. 
The easiest way to design ads for mobile is to create images or videos in vertical format. Providing ads in vertical format covers the phone screen and makes audiences interact with you.
For best result, choose 360 vertical ad for mobiles alone which is restricted for desktops. 
10. Use Split-Testing For Right Ad Design
Generally, it is hard to identify the reactions of the public to your ad. To overcome the difficulty, Facebook provides Split-testing that helps advertisers to see the best ad version suitable for their product or businesses.
There are several ways to run the split test, but here comes the best way to conduct the split test before advertising for your business.
A/B test function

– Log into your Facebook ad manager and choose the campaign you want to test. And tap on the "A/B test" button.

Then select the variables like placement, audience, etc., and click the "compare existing campaign" option. Finally, know the analyzing method of how Facebook chooses the winner.
Wrapping Up
Facebook ad design for your business page attracts the attention of new audiences and helps to understand your brand.
If you create a Facebook ad, a regular review and analysis of your ad are necessary to take your business to the next level with great engagement. Use the above ways in the Facebook ad to fly your business towards success!
Finally, a successful Facebook ad emerges by providing a perfect landing page with great offers and helping your business to reach your target audiences.