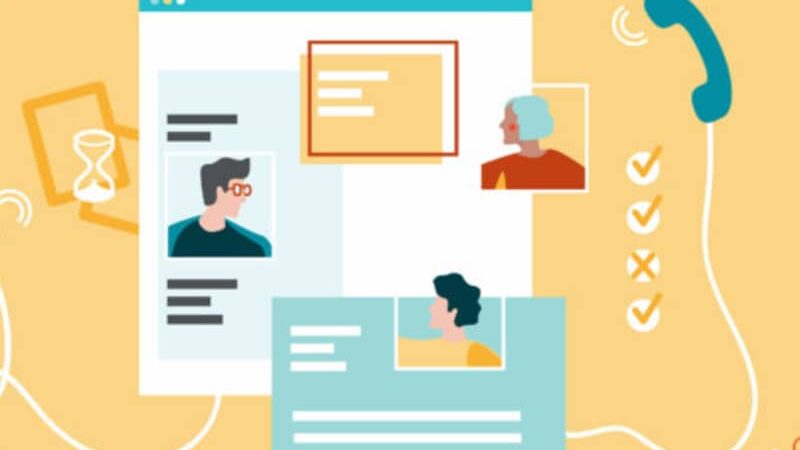 HR software supports personnel work through the digitization of personnel processes. As a result, HR departments receive administrative relief above all.
In addition, personnel and employees benefit from intelligent software functionalities for operational as well as strategic HR work.
What does HR software include?
An HR software can map different personnel areas and personnel processes. The most common include:
1. Recruiting
2. Onboarding
3. Target agreement & performance evaluation
4. Personnel development
5. In-company training
6. Succession management
7. Remuneration and benefits
8. Payroll accounting & electronic sending of the payroll
9. Time management
10. Personnel master data / Digital personnel file
11. Reporting & Analysis
12. Social collaboration
13. Appointment management
14. Travel management
15. Personnel deployment planning
Most HR software products have a modular structure. This means that different personnel processes are supported by the software as desired.
Therefore, unneeded things do not have to be paid for. This also reduces the follow-up costs due to maintenance and care of the software.
What are the models of HR software?
Basically, two models are available on the market:
1. HR software as a purchase
When purchasing software, the software is purchased by a license agreement, but (usually per user) a recurring fee must be paid additionally.
The acquisition of the software creates the advantage that the software itself can be more adapted. Configuration, as well as new development and modification, are possible.
For this, the effort is greater and so is the maintenance itself. However, there are also already fully configured software solutions as packages.
2. HR software as a service
With this model, cloud software is provided via the Internet and the user also accesses the HR software application via it.
Due to the fact that the software is only rented, customer-specific adjustments can only be made possible within a given framework by configuration. Positive here are the lower costs of the introduction and maintenance of the software.
Both types/models incur additional costs for:
Introduction / Implementation
Adaptation / Maintenance
Support by  hr software development company
These services can be calculated either at a flat rate or according to the effort.
What are the requirements for HR software?
Coverage level of requirements
A suitable HR software should be able to map the desired personnel processes. It can be advantageous if the software can map as many different HR processes as possible, even if they are not yet needed in the first step.
This creates a uniform user experience, which in turn increases user acceptance, interfaces or duplicate data storage are avoided and you have a central contact person for questions.
Actuality
Especially if the software concerns process areas for which there are legal requirements (e.g. working time law, tax law, etc.), it is important that this is adapted to changing legal situations.
Ease of use
Intuitive operation and easy finding of information and functions are important in every software selection.
In order to exploit the full potential of any software, it is important that it is actually accepted by users. You can achieve this with systematic user adoption.
Data security
GDPR-compliant data storage within the EU is important.
Modularity: If the software can be introduced per module (i.e. per process), then this is an advantage. Because not everything can be introduced at once, as the effort means. Due to the modularity, the system can be expanded very easily later.
The seriousness of the software provider
Since sensitive data is processed with the HR software, the provider should be known on the market and be able to demonstrate a long-term strategy.
Innovation
The HR software should continuously improve and expand the scope and functionality. This is the only way to ensure that the software is not outdated and, in the worst case, no longer complies with legal requirements.
Why and for what interfaces are required for HR software?
As explained under integration capability, HR data often feeds other IT systems or they return data to the HR system. Interfaces are required to ensure the exchange of HR data.
Depending on the technical basis, it must be defined whether this is possible and compatible in the standard of the HR software and the other IT system. If not, this can often be developed customer-specifically.
Typical interfaces can exist for the following purposes:
1. For time recording or Time management terminals
2. For authorization control (e.g. Access control)
3. For external billing systems
4. For other IT applications in which employee data is created as users (e.g. Processor in CRM, etc.)