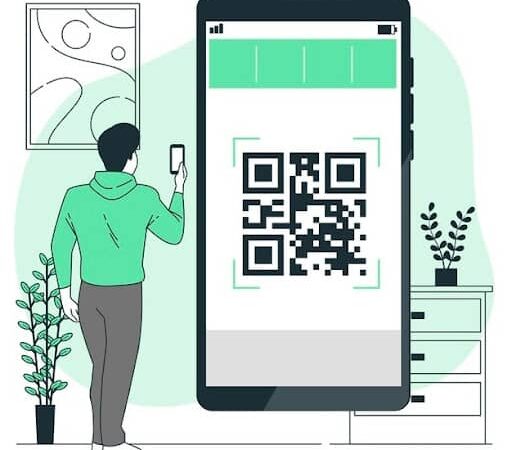 Barcode technology is used in many industries in different ways. From making online payments to ID verification, barcodes are used for multiple operations. To perform barcode scanning, you need a barcode reader.
Again, there are different types of barcode scanners out there. So, which one should you choose for your business?
Well, depending on the industry and the operations involved, you can decide the ideal one for your organization.
Here are different types of barcode scanners: 
Handheld or Laser Barcode Scanners
You must have definitely seen a handheld barcode scanner at a retail store. These barcode readers have been used for decades now as they are low-cost.
Speaking of the technology used, handheld barcode scanners are laser-based barcode reading devices. The sensor in the scanner decodes the light patterns reflected by the laser light.
Usually, laser barcode scanners read linear barcodes, but some may support symbologies such as PDF417 codes. While handheld barcode readers have been long-used in different industries, there are some limitations.
These scanners can only scan one barcode at a time, which is why they aren't the best choice for operations such as inventory management that require scanning multiple barcodes at a time.
Also, they are not very effective with scanning tough barcodes such as dense, incomplete, wrinkled, or angled. Hence, they have low success rates.
Online Barcode Scanner
A web or online barcode is easily available and is highly user-friendly. Another good thing about an online or live barcode scanner is that it eliminates the requirement of a particular device, such as a handheld barcode reader.
Mobile devices such as smartphones or tablets can be used to scan barcodes on the go, which helps save costs.
If you compare the cost with laser barcode scanners, the pricing may vary depending on the vendor and the features provided. You will also find the free ones, but they'll offer limited features.
Some may support reading different symbologies, such as linear and 2-dimensional barcodes. While these barcode scanners are suitable for personal use, the same cannot be said for commercial purposes due to performance and security.
Barcode Scanner App
The App Store and Play Store are filled with off-the-shelf barcode reader apps. Developed by different companies, these barcode scanning solutions offer different features and functionalities.
Just like an online barcode scanner, a barcode reading eliminates the need to buy a special barcode scanning device. Your mobile device is enough to scan the barcodes.
While some barcode reader apps are free to use, others will be full of in-app purchases and annoying ads. Hence, you'll have to subscribe to the paid services to access all the features.
An off-the-shelf barcode scanner may not be the best choice for commercial purposes, especially for bigger businesses, because of limited customizability and high costs.
Barcode Scanner SDKs
If you want to build a barcode scanner application or add barcode reading functionality into an existing application for your business, a barcode scanner SDK is all you need.
Unlike off-the-shelf barcode reader apps, barcode scanner SDKs let you develop robust barcode scanning applications as per your business requirements.
Also, you don't have to spend days building the application from scratch. It takes a few lines of code to embed barcode reading capability into your applications.
Whether you are developing an application for inventory operations or logistics, you can change the specifications and settings as per your usage scenario.
For example, crumpled QR codes are common in retail. With the customized scanning parameters of the barcode scanner SDK, your application can read crumpled QR codes without a hitch.
Depending on the platform and the operations involved, you can choose a barcode reader SDK for mobile, desktop, or online barcode scanner applications. You can look for an Android or iOS barcode scanner SDK for a mobile app.
JavaScript barcode scanner SDK will help you add barcode scanning functionality to your web applications. You can search for a desktop or server barcode reading SDK for desktop applications.
While there are lots of options available online, you can download their free trials and finalize the ideal one. Also, look for a vendor that provides timely updates for the best performance.
Which One Should You Choose?
So, that was all about different barcode scanning solutions available out there.
Of all the options, a barcode scanner SDK is a perfect choice for businesses as it gives you the ability to customize your application according to your unique scenario.