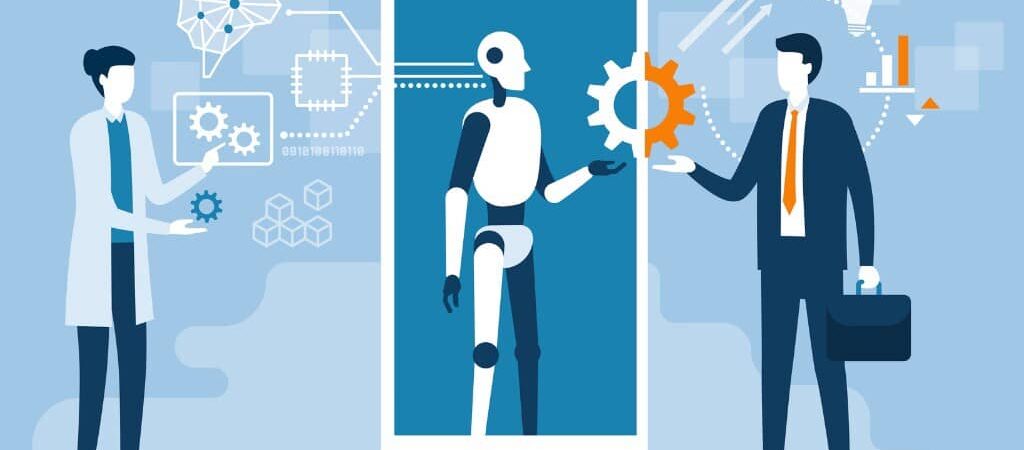 Today, the world has become increasingly digital. And the pandemic that made the world shift indoors has established this fact. Today, experts believe that about 463 exabytes of data will be generated worldwide by 2025.
Organizations and brands are integrating this information into their basic models. The exact big data fusion and analytics significantly change the way companies operate.
And currently, we know that it's essential to work smart and not just hard. 
How Big Data Is Making Possible In Enhancing Your Hard Work Into Smart Work:
Understanding the way ahead
How is working smart possible? Equipped with analytics, big data fusion enables organizations to take the information extracted from various sources to develop and establish a cohesive and better model and also better understand the data.
Even though companies might have started to resort to big data fusion, some brands might be still lagging. 
To become successful, companies should start investing in artificial intelligence (AI), big data fusion technologies, and machine learning algorithms.
The emergence of AI today has made big data fusion tools and methods more prevalent. Additionally, AI will enable organizations to scrutinize the data from multiple sources to create precise and cohesive insights.
The question is whether the companies are making ample use of this? 
The base of the big data fusion
It is essential for analytics to be the foundation before a company uses big data fusion. And similar to various other technologies, the leaders must clearly understand their objectives prior to investing in them.
Big data acts as a great solution for companies that get flooded with information but don't have a way of analyzing or filtering it for gaining meaningful insights. 
But much before a company invests in big data and uses the big data technology to its complete scope, it should have the essential base.
It must have its analytics and AI algorithms in the right place to check anomalies and select multiple behavior patterns.
Hence, even though big data fusion can have a deeper meaning in the numerous data sources, companies will not have any actionable steps if there is no analytics.
And with a blend of both these technologies, the companies can leverage the real insights. If you want to know more about this, you can check out. 
When it comes to the security space, big data fusion analytics provides data and companies to strike off the probable wrongdoers before they can cause any harm.
Investigative analytics and big data security can bring down the huge raw event flow to a more managed count of clear and brief percentages for guiding decisions.
Here, data fusion will work, retaining all historical data accessible for analysis and offering the experts ample data for directing the decisions. 
The big data that lies beneath fusion analytics
The moment data gets discussed, it generally gets followed up by the ancient debate of quantity and quality. And the percentage of data has maximized across several years, which is perfect when the correct tools are available.
For instance, machine learning and AI algorithms can collate information, index, cleanse, fuse and process it to get great insights. 
And with the correct big data platforms, more data is always better until such time companies can assess it.
However, investigative companies can sometimes not use the data due to huge volumes, siloed data storage, and multiple data sources. And any unmined, untapped data is not of any use for averting or diagnosing a threat.
When it comes to the security space, big data analytics can recognize outliers and other anomalies that mostly indicate malicious and suspicious activity. 
How are organizations resorting to fusion analytics?
There are companies where investigations might take time, which doesn't reach any conclusion, and neither has any actionable outcomes.
In such a case, the tools resorted to the investigative teams didn't cater to the purpose, and it referred to a blend of analytics and big data fusion to cater to the requirements. 
There are stories of tech manufacturing organizations witnessing multiple security breachers.
And they had to ensure that only authentic personnel have the access to the limited domains to secure their intellectual property, employees, and assets.
And by making a shift from the usual security to video camera monitoring to a more analytics-driven and integrated approach, they can blend data from various sources, assess it, and develop actionable and new insights regarding threats that they didn't detect before. 
One of the best examples of the way brands use big data is the account of Walmart.
The biggest retail giant globally, Walmart has over 2 million employees and about 20000 stores spread out in 28 countries.
The brand resorted to big data analytics even before people were aware of the term "big data". 
Today, Walmart uses data mining to come up with patterns that they can use for offering product suggestions to the users, depending on the products that they purchased together.
This organization applies efficient data mining techniques, and that has maximized its conversion customer rate.
It has also been accelerating big data analytics for offering high-end eCommerce technologies along with an objective to provide excellent customer service.
The primary goal of using big data was to optimize the user's shopping experience when they visit a Walmart store.
Also, Walmart's big data solutions are created to redesign international websites and develop advanced applications for customizing the shopping experience for consumers and maximizing the effectiveness of the logistics. 
Finally, even though big data is of great use to an organization, companies need to have a well-outlined plan for all that takes place with the data. Data harvesting is not a problem.
If a company is not set to know what it indicates, they have ample data from varied sources and don't know where to start. Hence, it's on the companies to ensure there is "data enlightenment".
It means, it's essential to connect the dots to know what the data denotes and to decide the future steps and course of action.