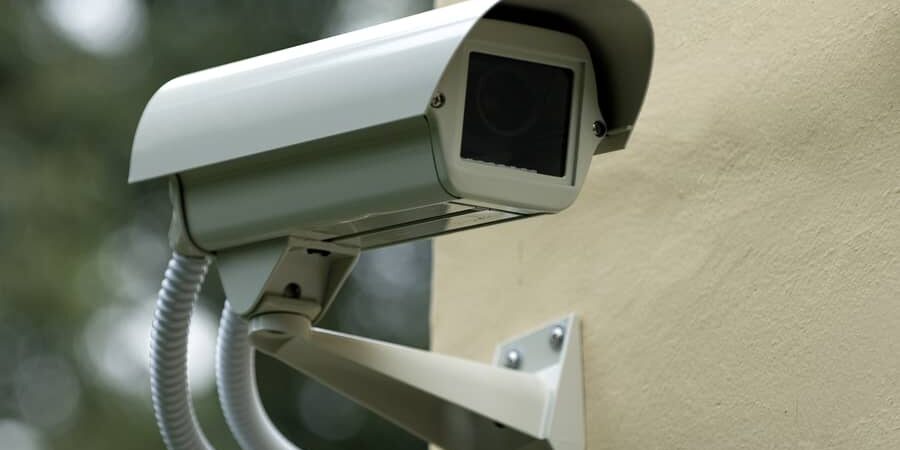 CCTV security cameras play a huge role in today's society, and with all the cameras all around us, our daily lives are exposed to the highest level of security.
If you want the peace of mind knowing your home is protected when you're out of town or sleeping at night, you should consider investing in home & office security cameras.
However, what many people don't know is that different types of security cameras are suitable for different situations or environments, and choosing the right camera for the right application is important. 
Top 5 CCTV Security Camera Types And Specification
Here, we discuss the top 5 types of cameras and see what makes them more relevant and unique in some places than others.
Dome CCTV Security Camera
Dome CCTV cameras get their name from the dome-shaped camera. While they are relatively unobtrusive CCTV cameras on the surface, this does not prevent them from deterring crime.
This is because the dome-shaped casing makes it very difficult for people to see which direction the camera is facing. This creates an atmosphere of uncertainty for potential thieves or vandals coming from all directions.
This is the best CCTV camera for shops, restaurants, casinos, hotels, and other hospitality businesses. If installed by the best security camera installers, its design can allow you to monitor a wider angle in its base.
Benefits:
Ease of installation 
IR night vision
Vandal-resistant feature 
Bullet CCTV Security Camera
Bullet CCTV cameras get their name from their long cylindrical bullet shape and are one of the most common types of CCTV cameras. It can withstand heat, dust, dirt, and water, making it ideal for outdoor use.
Their appearance is recognizable by everyone and is a noticeable deterrent against robbers and trespasses.
Bullet cameras are used in applications that require long-range vision and are typically found in open spaces including parking lots, backyards, front yards, shopping malls, offices, factories, warehouses, and farms. 
Benefits: 
Resistant to all weather conditions and environments. 
Ability to capture the view from a  distance 
Rugged casing to protect the camera from any attack
C-mount CCTV Security Camera
C-mount is an advanced prototype of a bullet camera. Perfect for those who want an adaptable look. They are equipped with interchangeable and removable lenses for observation from different distances.
Not only do they take good quality photos and make videos, but also they can send a message that the building is being watched. This is why they traditionally offer the best surveillance systems for outdoor work.
It is popular in the utilities and logistics fields. People in the food and manufacturing industries may choose this option because of the camera's stability even in extreme temperatures.
Benefits:
Able to support technological change 
Effective for outdoor use 
The bulky size makes it stand out
Day/Night CCTV Security Camera
Day/night cameras are built specifically to effectively work during both the day and night time, regardless of the lighting conditions.
Mostly used outdoors, these surveillance units have a wide dynamic range and can function under direct sunlight, glare, or reflections.
These cameras are used 24/7, and these cameras do not require an infrared illuminator as they come with an extra sensitive imagining chip, which is used in the dark. 
Benefits:
Capture in both color and black & white 
Available in various sizes  
Infrared illuminator function
PTZ CCTV Security Camera
The Pan-Tilt or Zoom camera puts you in complete control and monitoring of everything that's being recorded. This camera can rotate left or right with a button.
Zoom in and out, tilt up or down. This type of CCTV security camera is perfect for your needs when you have personal live security monitoring in the field.
Benefits:
Optical zoom
Tilt and pan mode to get a 360-degree view
Recognition of facial features