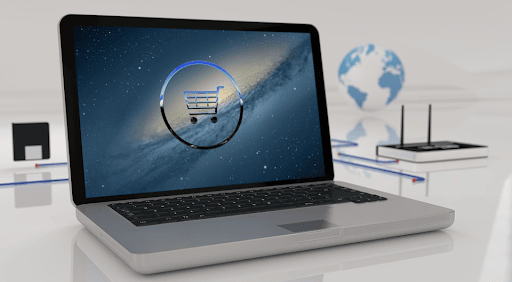 The invention of eCommerce brought vast transformations to business models worldwide. No matter the product or service you offer, there's a good chance that your target market is reachable through the internet.
Digital marketing tools have also made it easier to connect with consumers and promote your brand. It has led to more businesses establishing on the internet and more opportunities to grow a small business online.
So, how can you take advantage of the internet to grow your small business?
Here are seven actionable steps and methods to ensure success.
1. Develop a Business Plan
Whether you want to digitally transform your existing business or set up a new investment online, you need to have a plan. It will serve as your roadmap and will help you track your progress along the way.
Your business plan should include your business goals, target market, and the strategies you will use to reach them. Also, identify the resources you will need and how you will acquire them.
You can create a business plan by yourself or seek professional help. But either way, ensure you have a plan before starting your small business online.
Include a budget for online marketing activities as well. Also, consider how you will get your stock delivered with a post office redirection service for companies in UK.
 Creating a business plan will help you:
1. Set realistic expectations for your business growth
2. Understand your target market
3. Develop strategies to reach your target market
4. Allocate resources efficiently
5. Measure and track progress towards your goals
2. Conduct Market Research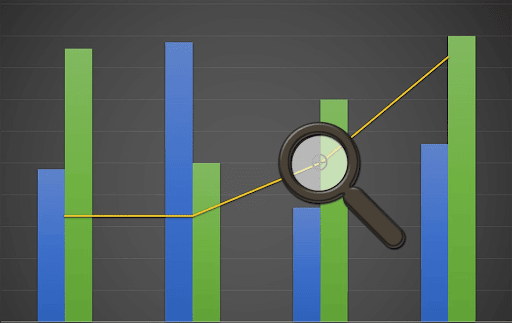 Who is your customer? How can you find them? How much will it cost you to reach them with your brand? Answer these questions before you can start developing an effective online marketing strategy.
Conducting market research will help you understand your target market and determine the most effective marketing channels to reach them.
There are various ways to conduct market research, including surveys, interviews, focus groups, and secondary research.
You can also use market research tools like Google AdWords Keyword Planner and Amazon Best Sellers to get insights into your target market.
Conducting market research will help you:
1. Identify your target market
2. Understand customer needs and wants
3. Develop buyer personas
4. Determine the most effective marketing channels
5. Understand your competition
3. Set a Budget for Your Online Marketing
Marketing is a critical part of growing your small business online, but it can also be one of the most costly.
You need to set a budget for your marketing activities and track your spending carefully to ensure you are getting a good return on investment.
Many free or low-cost marketing channels exist, such as social media, email marketing, and content marketing.
You can also use paid advertising to reach your target market through search engine marketing, display advertising, and social media ads.
When setting your marketing budget, consider the following:
1. The cost of your time
2. The cost of any tools or software you will need
3. The cost of paid advertising
4. The cost of any outsourced services
Keep in mind that you do not need to spend a lot of money to succeed with online marketing. You can grow your small business online on a shoestring budget with careful planning and execution.
4 Plan Your Order Fulfillment Strategy
If you are selling products online, you need to have a plan for fulfilling orders. Decide how you will store your products, how you will ship them, and how you will track inventory.
Understand that fulfillment can be a complex and costly process. Plan it carefully. You can save money by using fulfillment services like Shipwire and Fulfillment by Amazon.
These services can help you automate your fulfillment process and get your products to your customers quickly and efficiently.
The things to consider when identifying your order fulfillment partners include:
1. Location
2. Services offered
3. Shipping rates
4. Turnaround time
5. Scalability
Fulfilling orders will help you:
1. Save time
2. Reduce shipping costs
3. Improve customer satisfaction
4. Reduce risks related to handling
5. Employ a Competent Customer Service Team
Customer care is at the core of every marketing success. To grow your online business, you need a competent customer service team.
Your customer service team should be able to handle all customer inquiries promptly and professionally.
They should also be able to resolve customer issues quickly and efficiently. When hiring for this position, look for individuals with the following qualities:
1.Good communication skills
2. Patience
3. Good problem-solving skills
4. Empathy
Also, ensure your customer service team has the tools and resources to do their job effectively. Include a CRM system, live chat software, and a knowledge base.
Providing excellent customer service will help you:
1. Improve customer satisfaction
2. Reduce customer churn
3. Increase conversions
4. Improve your brand reputation
6. Optimize Your Website
If selling on hosted platforms like Amazon, eBay, Etsy, or Fiverr, you have no control over their design and functionality. However, if you have your eCommerce website, optimize it for conversion.
Understand that most online shoppers are looking for a fast, easy, and convenient shopping experience.
If your website lacks these things, you will lose sales. Also, a mobile-ready website is essential as more and more shoppers are using their mobile devices to shop online.
7. Work on SEO
Various marketing techniques can help you grow your online business, but SEO should be your priority. That is because organic traffic from search engines is highly targeted and converts well.
To improve your SEO, start with keyword research to find the best target keywords. Create high-quality content around your product or service using those keywords.
Finally, build links to your website to help it rank higher in the search engine results pages. If you are hosting your products on Amazon, consider using their Amazon SEO services.
This method can help you get your products seen and ranked higher on the platform, which will result in more sales. For instance, you can use video marketing or product reviews to improve your Amazon SEO.
Conclusion
Selling and growing online can be challenging, but it is not impossible. By following the tips above, you can give your online business the boost to succeed. Start implementing these tips today, and you will be on your way to achieving your business goals.