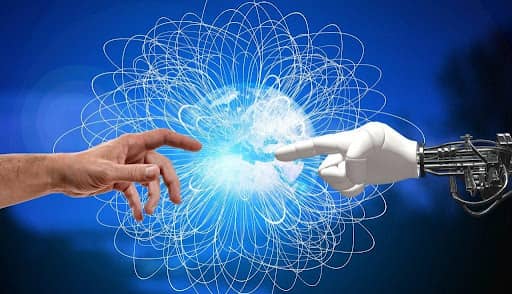 In this modern world, when technology is all around, it is hard to imagine that there is hardly any sector where technology doesn't have its hold.
Hence, it is quite obvious that technology has its presence in the health sector as well. From the primitive hospital setup to ancient medical care, the health care sector has come a long way since then.
With the latest invention in technology in the health sector, human health care has improved a lot. With the use of information technology, a lot of advancements have been created in the health sector.
With the help of technology, it has become easier for medical professionals and healthcare practitioners to practice critical operations, diagnose better and more accurate data, and offer more accurate solutions to even serious illnesses.
Health checkups, storing patient data science, and even providing medication reminders to patients. Information technology has created a lot of ease in human healthcare.
There are a number of technologically advanced services, of them in human health sectors, bioinformatics, genome sequencing, biotechnology, gene engineering, maintaining DTA databases, and online medical transcription are done in order to enhance the sphere of human health.
The Role And Benefits Of Technology In The Human Health Sector
To access the roles and benefits that the technology provides in the health sector and human healthcare is innumerable. Many technological innovations are still in the making which is going to be able to revolutionalize the medical industry.
We are gradually going towards an age, where healthcare workers and doctors can easily see and treat patients and diagnose accurately while living far away. Even they can treat in remote villages and rural areas through telemedicine.
So, let's access the role and benefits that information technology provides in the health care sector. It is important to know that technology is involved and rapidly growing day by day.
Hence, it is not always possible for everyone to know everything about the technological advancements before they are in effect.
1. Electronic Health Information Sources
A huge amount of health information is in electronic form. The World Wide Web has made it easier for the common people to look up online and see the information that is related to their health problems and such.
So all the necessary or unnecessary you might require for any medical emergency is available online.
2. Bringing Health Care Online
Due to the pandemic, regular visits to a doctor have reduced drastically. So the solution to this is another technological advancement that made health care available online. With different apps, you can actually book appointments and consult doctors online.
Due to this, people in remote places now can also consult doctors without traveling anywhere, in the comfort of their own homes.
3. Medical Images
In the new version of web browsers, the internet is capable of displaying pictures and videos showing and providing instructional purposes. The documentation of human anatomy is available in a series of photogenic computerized images available on the internet.
4. Health Management Research Institute
Computerized systems such as SICEL, INAN, and SIOM, are tracking the CD4 counts of HIV Positive individuals, and other death rates, respectively. These are the computerized systems that are helping in reporting people.
Through HMRI, health care numbers are available which can help a number of people have access to emergency numbers, wireless network services, the Significance of Laser Treatment, dispensaries, diagnostics, and medical centers.
5. Emergency Management Research Institute
With the help of IT organizations, state governments are providing distress calls and toll-free services. EMRI helps in reaching out to people who are in distress or mauve involved in some emergency or may be involved in some accident.
This is a type of technological advancement that helps a lot of people all year long. EMRI with the help of private-public services provides full coverage of medical, police, and fire coverage.
6. Telemedicine
This is a medical technology that is highly used by rural and urban practitioners. Most private and public hospitals are adopting these methods of providing medical help to patients from doctors, without even being in the same room.
These services include direct phone calls, text messages, emails, and video calls. Depending on the service you require, there are two ways you can receive medical services patient portals and virtual appointments.
Conclusion
As we can clearly see, there are a lot of technological advancements in the world of the human health sector. Though the technological world is a rapidly growing one, the human health sector is also up-to-date.
We hope that this article is able to give you the necessary information that you require to know more about the role that technology plays in the human health sector.
This information is about to help in the education, management, and health department. Technological inventions such as implement a wireless network services in health care, and also the Significance of Laser Treatment.