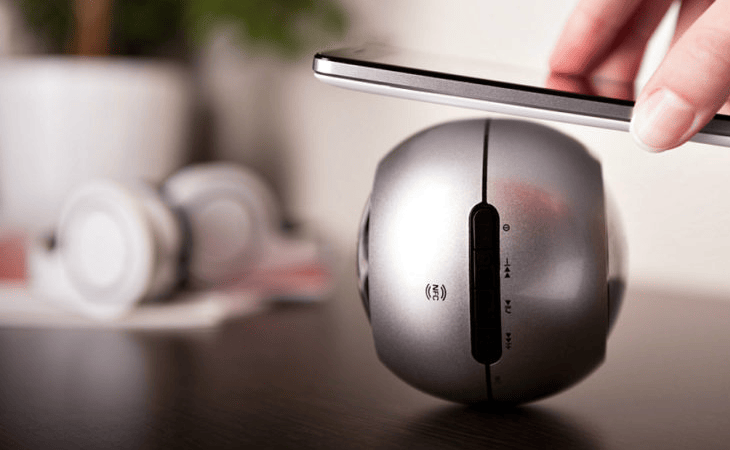 Wireless audio devices are the next technological revolution in consumer electronics. They perfectly suit wearable and mobile applications, including smartphones, smartwatches, and portable audio devices.
These devices are garnering vast popularity among all age groups. Especially for youngsters, wireless earphones/buds are a 'must-have thingy'. Resultantly, wireless audio brands witness ascending demand and huge revenue growth.
Besides, the proliferation of smart devices such as smartphones, laptops, and others creates significant demand for wireless audio devices. Besides, advances in wireless connectivity/ technologies such as Bluetooth, Airplay, and Wi-Fi, bring cost-competitive user-friendly features.
Acknowledging the exponential gains the global wireless audio devices market is garnering currently, Market Research Future (MRFR) anticipates that the market would continue to demonstrate substantial growth prospects during the years to come as well.
In its recently published study report, MRFR asserted that the market is expected to reach USD 70 BN by 2027, with approximately 17% CAGR during 2021-2027. The rising adoption of smart digital audio technology has completely changed the outlook of the wireless audio device market.
Wireless audio devices offer connectivity, expandability, flexibility, and convenience in streaming music/ audio. These audio-enabled wireless output systems use platforms like Bluetooth, Wi-Fi, airplay, radio frequency, infrared, and SKAA.
Wireless connectivity is integrated across a host of devices, including headphones, microphones, soundbars, and speaker docks. Technology upgrades have brought forward AI-powered smart audio devices like smart speakers, voice-assisted soundbars & surrounding systems, truly wireless earbuds, and others.
What Features Make The Wireless Audio Device Market More
Successful
Technologies
Bluetooth technology is a universally accepted standard, compatible with almost every device. Also, Bluetooth consumes less power than other wireless audio transmission technologies.
Resultantly, the technology is outperforming other technologies in the market. Although the Bluetooth spec is frequently updated, Bluetooth hasn't been meaningfully revamped for years in terms of technology.
Of course, there are additions like Bluetooth 4.0, 4.2, and 5.0. While Bluetooth 4.0 has brought about a significant change in audio quality, Bluetooth 5.0 can transmit eight times more data, at twice the speed, across four times the range.
Smartphone companies, such as HTC, Samsung, and OnePlus, have incorporated Bluetooth 5.0 technology. Bluetooth Le Audio is a spec update available for about two years for device makers.
However, the first product to feature is released this year and is truly a new generation of technology. The spec promises significant improvements in user experience and builds a foundation for new applications that weren't possible before.
It will be compatible with any Bluetooth 5.2 or newer-equipped device; however, most phones and audio devices from the last two years should be upgradeable to Bluetooth LE Audio via firmware update.
Bluetooth LE audio will make the next generation of wireless earbuds and headphones sound and work better, opening a whole new world of possibility for enhanced listening experiences. The Bluetooth LE audio feature will significantly impact the quality of the audio experienced by the end-user.
Designs
Audio device manufacturers also put a high emphasis on product design. Making thoughtful design that keeps user convenience in mind is a top priority. There are many innovative designs available in the market, meeting different user needs.
A collection of functional, creative, and exciting audio devices are developed catering to different audio requirements, from invisible headphones beaming directly into the user's ears to a stereo system that gives a feel of minimalist art. These modern audio devices are all one needs for the ultimate immersive audio experience.
Industry Trends
Consumer preferences are increasingly moving towards having automated and connected home audio experiences, integrating voice assistants like Alexa, Siri, and OK Google.
Wireless audio device providers strive to offer complete solutions for next-gen audio products, developing high-fidelity and smart audio-enabled features like voice assistant robust wireless connectivity on highly-integrated embedded platforms, offering immersive listening experience to the users.
Increasing mobility requirements and the introduction of innovative devices are major market drivers. Alongside technological propagation, the amalgamation of wireless audio devices with a vast range of applications, like consumer electronics, commercial, automotive, and others, is also a key factor driving the wireless audio device market shares.
Moreover, the increasing demand for smartphones for entertainment and consumer preferences for portable devices boosts the wireless audio device market size. On the other hand, issues related to frequency compliance and health hazards are restricting the growth of the market.