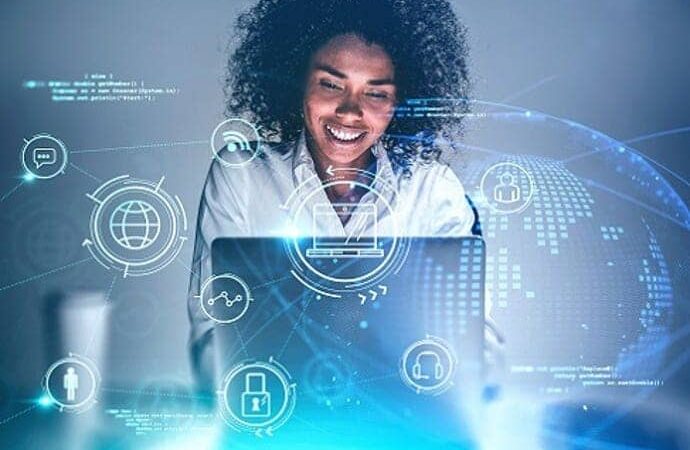 Women's rights are firmly on the agenda and as a result, many people are looking at their workplaces and industries and wondering whether they offer the same opportunities and benefits for women as they do for men.
This is occurring in all manner of industries, but what about the surging tech sector? In this article, we examine the extent of the gender gap in tech, and what can be done to improve it.
The gender gap in tech: key statistics
According to Deloitte statistics, women only made up 32.9% of all roles in large technology companies in 2022, with this number dropping to 25% in technical roles.
A survey by Techopedia in 2022 looked deeper into these numbers. Respondents noted that only 30% of their management teams were female, dropping to 27% of executive teams.
45% said there were no women or only a couple in their departments at work. 77% of women reported experiencing gender bias in their careers, with 50% experiencing tech sector gender bias in the last year.
All this results in fewer opportunities for women, curtailed opportunities for those that want to start a family, and lower pay.
Shockingly, Women in Tech's 2019 survey found women earn up to 28% less than men in the same roles, with 78% of tech companies admitting they pay women less to do the same work as their male colleagues.
Why is there such a pronounced gender gap in tech?
So why is this happening? Part of it is due to the number of women computer science graduates in US universities.
While 57% of bachelor's degree recipients were women in 2019, only 21% of computer and information sciences degrees went to women – down from 37% in 1985.
This worsening outlook is actively increasing the gender gap in tech. Then there's culture.
In such a traditionally male-dominated workplace (both in teams and on boards), a sexist culture and values can take a while to change – particularly when few women are entering the profession and putting pressure on leadership.
How we can reduce the tech gender gap
In order to close this gap and make sure that everyone can work in a comfortable environment, there is a range of steps we can make.
The first is to bring coding into schools at an early level and do as much as possible to encourage girls and young women to get involved with the activity.
Working on easy-to-learn foundational tools like BBC micro:bit can inspire children to get involved in coding through play and experimentation, for instance.
Colleges also need to do more to attract and support women studying computer science degrees too.
Partnerships with tech companies could also be the answer, helping women into roles and supporting them during the first critical phase of their careers.
Lastly, businesses need to work hard to understand their gender gaps, then take steps to level the playing field, conducting cultural change if required.