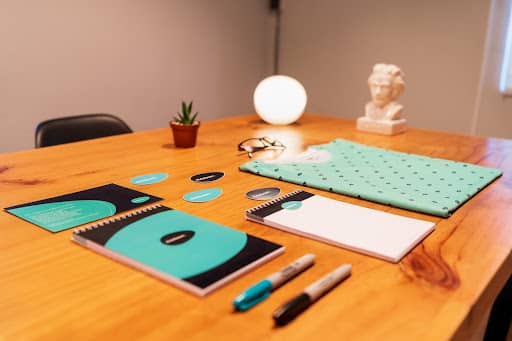 The metric that indicates a business's success is brand awareness. This means that the more your brand is recognized the more your products are sold.
However, different businesses employ different tactics. Some focus on field marketing while others swear by the benefits of social media marketing.
Without the right tactic, increasing brand awareness can be challenging. So, if you want to increase sales and brand awareness, we've outlined a few tips every business owner and manager should follow.
Effective Hacks To Increase Brand Awareness
Create a strong online presence
Any business that wants to be successful in this digital age will need a strong online presence. Nowadays, you need to have a website that serves a purpose.
To achieve that you need to make sure your website is visually appealing and easy to find.
Consider working with leading digital marketing experts that will help you rank higher on search engines.
Furthermore, businesses that don't engage with their customers are seriously lagging behind. You can easily engage with your customers through social media channels.
In addition to that, you can build a whole community on social media by posting relevant content and regular follower interaction.
That being said, your focus should always be on organic growth. For instance, if you opt to buy Instagram followers rather than building your community organically, you might even get shadow banned by Instagram.
Even though it can be difficult to build a strong online presence, it is worth the effort. This way you will be able to reach more customers and increase your sales.
Create a sense of urgency
It is possible to increase sales by creating a sense of urgency around certain products.
If you successfully create a sense of urgency, customers will make impulse purchases which will boost your sales volume.
You can achieve this by offering discounts for a limited time or running promotions with short deadlines.
However, businesses should not go overboard. Customers who feel pressured to purchase something may not be inclined to do so again. It's a smart idea to create urgency around unique products and limited-time services.
Field marketing
Many businesses prefer field marketing because it allows them to build relationships with current customers and connect with potential ones.
There are many benefits to field marketing.
For instance, your brand will be better represented to a wider audience. In addition to that, it's better than conventional paid advertising marketing.
People are bombarded daily with banners and ads as they walk down the street or browse their social media feeds. If you add your twist to marketing and find a way to field market effectively, you will stand out from the competition.
Another benefit to field marketing is lead generation and conversion. Field marketing allows you to meet potential customers firsthand and convert them into customers faster.
Qualitative data can be collected to help you understand your customers' views and the value your product brings them.
Partner with other brands
Partnering up with brands that share your vision and values is a great way for your brand to become more visible. Take a look around for local businesses that you want to support and work with.
This will also increase brand awareness and expose you to an audience that is familiar with your brand.
Referral programs
Despite all the changes in marketing strategies, it is good to see that traditional methods still have value today.
If you offer your customers special perks and discounts for referring your business to others, they will be more inclined to spread the word about your brand.
Referral programs can help you increase word-of-mouth growth, which will ultimately lead to brand awareness growth.
Partner with influencers
Social media content creation is dominated by influencers. They can make a huge impact on your brand's visibility and awareness.
You can work with an influencer so they can create and post content about your upcoming products. Give them discount codes they can share with their followers to boost the chances of increasing your online presence.
Many businesses believe that working with influencers is expensive. However, this is not true as ROI is almost always guaranteed.
Final Thoughts
The priority of every business is to raise brand awareness. This can be done by using a variety of strategies such as public relations, social media marketing, or content marketing.
Higher brand awareness will lead to higher sales but achieving that will take some planning and work. Consider field marketing and social media presence as the focal point of your brand awareness-raising strategy.