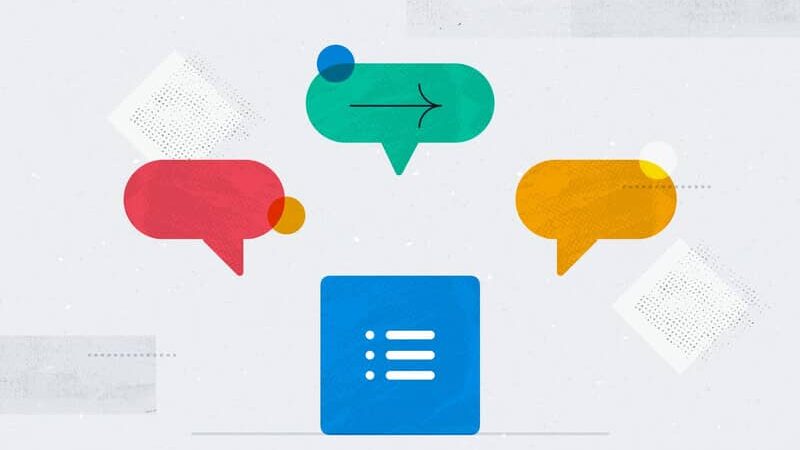 Any business that accepts payments online needs a payment system. There are many factors to consider when building a payment system. Check 5 essential steps here.
Are you planning to set up an online store? You must integrate a payment system that will process your transactions safely! However, building a payment system is a bit challenging.
This is because of the numerous processes involved. Gladly, this article explains how to build a payment system and the essential facts you should know before creating one.
How to Build a Payment System: 5 Steps
Creating a payment gateway is not an easy task. However, with the right guide, you will be able to create one that works well and is reliable.
This section will highlight five crucial steps to help create a payment gateway.
1. Set Up Infrastructure
You can prepare your server or host your gateway using a third-party server. While preparing your server will give full control and power, you will need to undergo an annual audit and manage the data center.
Therefore, you should decide if that's what you will be willing to do or choose a third-party server.
2. Integrate With a Payment Processor
After you have set up the infrastructure, the next step will be to integrate with a payment processor.
A payment processor is a financial organization or institution that helps to process online payments and transactions. It is usually a payment system such as Mastercard, Visa, and AmEx.
You must obtain the processor's API documentation and enforce it as instructed before you can successfully integrate it. You have to also build an external API your customers will use to send payments.
3. Build a CRM System
A Customer Relationship Management (CRM) system is an efficient tool for managing transactions, keeping customers' data, and controlling managers.
This system will also allow you to forecast smartly, thereby avoiding lots of mistakes. Finally, this system will help you to efficiently manage existing and new clients
4. Implement Tokenization
Tokenization simply means storing your client's credit card data on the gateway instead of your online store's server.
The primary aim of tokenization is to free business owners from keeping sensitive data, especially during recurring charges.
So, your client's card number will be changed to a token used by your store. You will be the one to set up tokenization if you run the gateway on your server. If you use a third-party provider, they will be the ones to set it up.
5. Obtain a 3DS Certificate From EMVCo And Apply For PCI
EMV is an acronym for Europay + Mastercard + Visa. It is an international standard for all transactions with bank cards. You must obtain a 3DS certificate from EMVCo to create your own payment gateway.
Additionally, you also have to apply for PCI. It is necessary if you intend to make online payments.
The primary aim of PCI DSS is to significantly reduce fraud by setting rules for the payment system to follow.
3 Facts You Need to Know Before You Start
Here are the three facts you must know before you create an online payment gateway:
1. Evaluate Your Brand/Business
The first thing to do before you create your own payment gateway is to evaluate your brand. To do this, you have to ask yourself pertinent questions.
One of them is: "How large is my brand?" If you are just starting, you will be better off using third-party payment gateway services rather than building your own.
Luckily, the payment gateway market is expanding. So, you will have numerous options to pick from.
On the other hand, if your business is large, you must consider creating your in-house payment gateway.
However, this is a complex technical issue that requires efficient IT infrastructure. So, you must ensure you have this in place before you start.
Another question to ask yourself is: "Where is my business located, and what am I selling?" Your location is essential because some payment processing organizations do not work in some countries.
Your country might be one of them. Some that work might not have enough knowledge about your market. Also, various products require various payment systems.
However, in most cases, regular credit card payment is ideal. You can also consider a seamless payment system such as a mobile payment gateway if your products are based on impulse purchases.
2. Identify Your Customers
You must also consider your target audience and customers before you create a payment system.
Online shopping is widely known and used today. So, many shoppers already have some experience using online payments. However, adding more payment methods to your payment gateway will help you reach more customers.
If you are looking to target those without credit cards, you can also add payment solutions like online cheque payments.
Also, many online shoppers won't like to keep adding their credit cards every time they shop from your online store. So, you must add a feature that saves the credit card once they add it.
3. Plan Your Growth Projection
Planning your business's growth is crucial before learning how to build a payment system. This is because the payment system you will build should not only cater to your business's current state but also how scalable it will be.
If your business is small and you have no plan of expanding, a regular flat-rate system will work for you. You will only pay a fixed cost for every payment made on your online store.
However, these costs might become expensive if you plan to grow your business and expand.
Customized solutions will offer a better rate. Also, starting small and then changing as you grow is not advisable. Growing a business is already hard. You do not need to complicate it.
Final Thoughts
Building a payment system for your online store is one of the best things you can do to improve your revenues and sales.
And this article has highlighted how to build a payment system with simple steps. Additionally, you are now aware of what you need to implement before starting. Click here to learn why you should invest in a payment gateway!