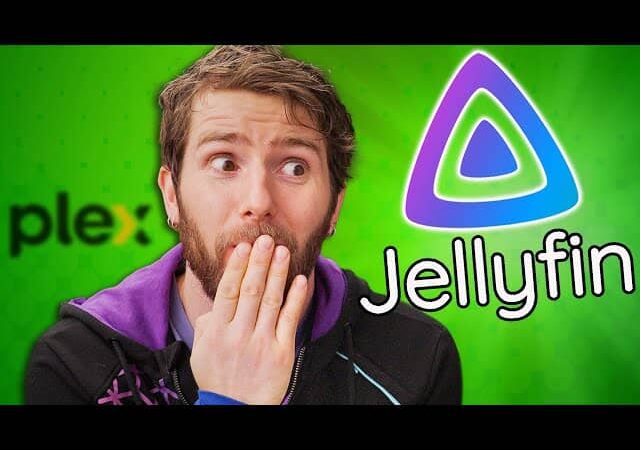 We live in an era where entertainment is at our fingertips. Streaming media has completely revolutionized how we access content, providing us with options to enjoy various TV shows and movies.
But which media streaming service is right for you? Two popular services are Jellyfin and Plex, each offering its own set of features and benefits.
Jellyfin and Plex have quickly become two of the top streaming media services on the market.
Both provide all the features you would expect from a traditional service while adding advanced features that help create a more tailored experience. They offer different levels of access, including free and paid plans and family-friendly plans.
When deciding which one is best for your needs, it boils down to understanding the differences- between Jellyfin vs Plex.
This article will explore both services, examining their respective features to help you decide which one is best for you.
Introduction To Both Media Sharing Services
Jellyfin
Jellyfin is an open-source home media server designed for storing and streaming multimedia content from anywhere in the world using any device.
It runs as a fully open-source server, and the creators affirm that the programme will always be available for free.
Plex
Plex is a digital media server that allows users to organize and stream their personal collections across any device with an internet connection.
No better platform is available if you need one to help you organize your sound, multimedia, and photo assets.
Side-to-side comparison between Jellyfin and Plex
Jellyfin and Plex provide various features to help you get the most out of your streaming experience. Jellyfin allows users to access their content from multiple devices, including mobile phones and tablets.
It also has a dedicated media player app that allows for easy playback. Additionally, Jellyfin offers parental control options, allowing you to limit what content can be accessed by your children.
Features
Jellyfin
Media streaming is the main feature that Jellyfin offers. After setting up the Jellyfin server and establishing a connection from a client device, you can stream media to clients.
The primary functionality is media streaming, although other functions include Live TV, DVR, and hardware transcoding.
Plex
Although there are some significant variations, Plex and Jellyfin have similar basic features, with media streaming as the primary one. First, Plex gives customers over 50,000 movies and TV series and 200+ free live TV channels.
Also, Plex offers the Plex Pass, which enables users to use Plex as a DVR, stream music to the Plexamp app, and utilize hardware transcoding.
Compatibility
Jellyfin and Plex need to be installed as servers, as already indicated. As a result, you must choose a device to store your multimedia and deploy Jellyfin or Plex on it. Applications on the server are distinct from those on the client.
Jellyfin
Jellyfin installation packages are available for numerous devices. However, the selection is much lower than it is for Plex.
Jellyfin operates best on Docker, and since Docker is so extensively used across so many different platforms, I believe this is the platform that every application should support.
Technically, Jellyfin's support is optional because having a Docker package will offer you support on various devices.
Plex
Plex supports substantially more systems than Jellyfin does in terms of pure compatibility. It's crucial to note that this is entirely from the standpoint of an installation package.
For instance, a Synology NAS doesn't have a package for Jellyfin, but it does have one for Plex.
This makes installing and setting up the application a little easier. Plex also supports Docker, so even if your device doesn't have an install package, you can still install it if it does.
Generally, Plex triumphs in this category; unlike Jellyfin, which only has widespread Docker support, Plex is likely to be installable on any device you own.
Pros and Cons
Jellyfin
Jellyfin has shown that a high-quality media server need not be pricey. Jellyfin, an open-source, cost-free software, is the ideal free substitute for Emby and Plex.
Pros
It may be entirely customized with CSS.

Excellent remote streaming and media management

Using a free mobile app

Free-to-use DVR, hardware transcoding, and live TV

Provides several accounts and parental control
Jellyfin fails to offer some vital features such as-
Home Automation Cloud Sync

Online Material

Videos and additional
Plex
Plex demonstrated during our testing why it is the most well-liked media server on the market. The programme has a lot of benefits:
Pros
The three apps with the most outstanding user interface

The automatic coding

Accompanies photo albums

Access to trailers, bonuses, and online content
Cons
Plex provides the most expensive high-end plans.

You must acquire a premium licence to enjoy most of its advanced features.

It provides no cloud syncing.
The Concluding Thought
Jellyfin and Plex are both strong contenders in media streaming, but each has its pros and cons. Some main distinctions exist between Jellyfin and Plex, even if their essential functions are very similar.
The fact that Jellyfin is open-source and free to use is its main advantage. While Plex provides a free tier, the Plex Pass must be bought to access all features.
Plex is much simpler to set up and is where you should start if you want to avoid exploring Docker. But if you're open to using Docker, I'd advise giving Jellyfin a shot to see whether it meets your needs.
If so, you can continue to investigate Plex, but at least you'll be aware that a free solution is available if necessary.
Use Plex if you prefer an easier-to-install programme or simply want the most well-known brand in the industry. You'll probably be delighted with Plex because it's a fantastic product that has endured the test of time.