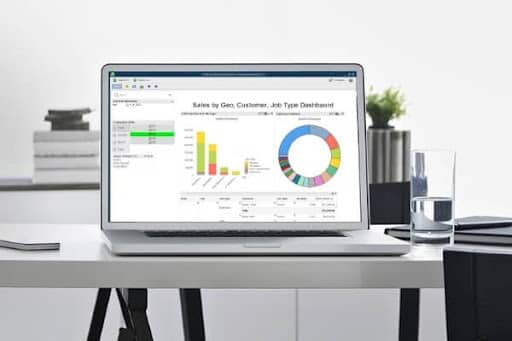 QuickBooks is software that helps manage the accounting needs of small businesses. It also provides things like payroll, inventory, and invoicing. One way to use it is with QuickBooks hosting. QuickBooks hosting is when the accounting software is accessed by an offsite, high-performance server. 
Reason to choose QuickBooks Hosting
With QuickBooks hosting, small business owners are able to spend their time being creative instead of focusing on what software they use to do their accounting.
Accounting professionals are able to take care of the technical aspects to ensure the company is running well. There are also many safety concerns with QuickBooks hosting.
The software is hosted by a server, so there is no worry about being hacked or being infected by malware. Owning a server is expensive, which is often the reason why small businesses don't do it. With QuickBooks hosting, the cost of the hosting is built into the price of the software, so it's much more affordable.
With the introduction of Hosting on High-Performance Servers, you know that your business is going to run smoothly with your QuickBooks software.
This will provide a quicker response time and a higher efficiency for your company. Hosting on High-Performance Servers can give a quicker response time and a higher efficiency to your company.
Benefits of QuickBooks Hosting on High-Performance Servers
If you are in the accounting business, you are most likely managing your business data with QuickBooks. And if you are managing your business data with QuickBooks, then your business data is stored on servers.
Some, if not many, are hosting their servers in the cloud. These types of servers are high-performance servers. Fortunately, there are benefits to these servers. Here are the following benefits of QuickBooks Hosting on High-Performance Servers,
Disaster Recovery
Disaster recovery is typically more complex than just high-performance servers. Disaster recovery is about having a plan in place that knows how to respond to what could happen.
Planning for this gives you the best chance of recovering quickly. When you are looking at QuickBooks hosting, it is important to look at the company's disaster recovery plan.
A good start would be to ask the company about its own backup practices. You should also ask if they have a complete backup schedule.
Typically, the more backups you have, the better off you are during a disaster. The best way to get started with disaster recovery is to take the necessary steps to ensure that you don't have to recover.
QuickBooks Hosting on High-Performance Servers provides you with reliable disaster recovery.
Security
Many enterprises use QuickBooks to manage their accounts and payroll. For business owners who don't have in-house IT support, QuickBooks hosting may be a great solution because it allows them to outsource their data security needs.
If you have a big company with multiple locations, in-house IT may not be enough in order to protect your data. They may not have a good enough understanding of the risk in the industry that your company is in.
QuickBooks hosting provides a way to outsource your data security. The added bonus of this is that if your data ever gets breached again, you only have to call the hosting company and they will patch it for you.
Speed
Speed is the word that best captures the QuickBooks hosting experience with High-Performance Servers. We're not just talking about how quickly your account, data and applications are available at the click of a mouse – we're talking about the speed of your data and how quickly you can make changes and updates.
If you're running a small business and looking for a fast and reliable way to run your QuickBooks accounting and payroll, we recommend QuickBooks hosting on high-performance servers.
The speed of QuickBooks on our servers is unmatched, and we back it up with our 99.9% uptime guarantee.
Ease of Use
High-Performance Server One thing that people find to be very beneficial about QuickBooks is that it is very easy to use.
QuickBooks is set up to be easy to use because it does not require any additional training to get someone started with hosting on high-performance servers.
People who are hosting on high-performance servers will be able to do their own training because they will be able to access QuickBooks anytime they would like. Not only is the training easy to work through, but it is also very comprehensive.
When someone hosts QuickBooks on their high-performance servers they will also be able to work on the account at their own pace, which is not available on third-party sites.
Assistants
Assistants Learning from the mistakes from the past when accounting software was static, software developers have been working hard to bring out software that is more user-friendly.
QuickBooks accounting software is one such software that has needed to evolve, to keep up with the changing times. With QuickBooks accounting software, you get to switch between customers, vendors, customers, and jobs with ease.
However, to get the most out of this software, you need the right infrastructure; the infrastructure where all your company data is securely stored. At Assistants, we offer high-performance servers for hosting your QuickBooks accounting software. 
Ease of Access
High-Performance servers are the best way to go for any business that needs to stay connected while on the go. One way that high-performance servers keep you connected is by offering you the ability to access your data through remote hosting.
Remote hosting means that your data is hosted at a remote location that is offered by the company that manages your network. Accessing your data remotely is really simple with remote hosting.
The things you need to get started are a laptop, smartphone, or tablet. Once you are connected, the next step is to go to the web address provided by your host to access your data. 
Backup
Back up your company data every single day – every hour, if you need. Experiment with different retention periods or keep it as a monthly backup plan.
With a monthly backup plan, you'll also have access to an unlimited number of restore points, which can be rolled back if your data ever gets corrupted or lost.
The benefits of choosing to use QuickBooks Hosting aren't limited to security. And with our best-in-class service, you'll never have to worry about disk space again. 
Support
Sometimes a business may have a system that is not working well, but they cannot upgrade because IT support is not available. If the business has a high-performance server account from QuickBooks Cloud Hosting, then it will have 24/7 support from an expert.
An expert can proactively work with your business to help your business better understand your QuickBooks system and to better manage your data, which will help prevent future problems.
If you sign up for a high-performance server account with QuickBooks Hosting, then you will have access to a team of experts who can help you with any issue you may have. These experts can help a business identify any network errors and to advise the business on how to optimize its network for best performance.
24×7 Management
One of the best benefits of QuickBooks hosting is the 24×7 management. With this service, you can rest assured that your data is always safe and that your business will always be up and running.
The IT staff is always on hand to ensure that your data is backed up on a daily basis. As well, they will be there during the holidays to help you update any important information.
Scalability
Hosting with QuickBooks on servers that are high-performance can help to make sure that there is a lot of scalability in the system.
This is because the high-performance servers allow for a steady and fast experience when working with a lot of data in a given time.
There is a lot of versatility when it comes to scalability in a high-performance server.
—————————————————————————————————————-
Author Bio
Kashyap Prajapati has been involved in the world of accounting software, SEO, and cloud computing for a very long time, and currently, she is working as a lead content writer with Cloudwalks, a QuickBooks enterprise hosting.