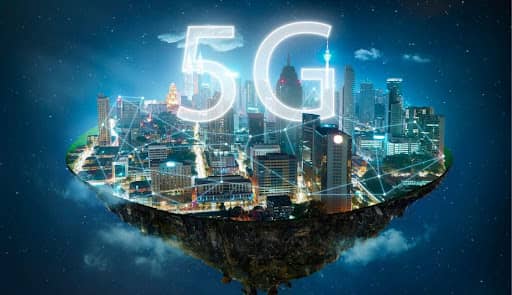 Increasing demand for 5G connectivity in flying operations is expected to be one of the leading 5G in aviation industry trends. This is because 5G can be utilized in a wide range of applications.
For instance, 5G technology can prove to be critical in drone operations as high-speed connectivity can provide crucial real-time data for any kind of military activity.
Furthermore, 5G in aviation can elevate the safety and security quotient of airplanes as pilots will be able to communicate swiftly with air control towers in times of distress.
One of the most important benefits of aviation 5G is real-time aircraft health monitoring, which can be accomplished through predictive maintenance tools and techniques.
These benefits are likely to accelerate the 5G in aviation industry revenue in the near future.
The increasing need to replace 4G LTE with 5G technology in the aviation industry is foreseen to be one of the central factors driving the growth of this industry.
The aviation industry is expanding at breakneck speed and 5G technology is slated to play a crucial role in charting its development.
The introduction of 5G in this industry is aimed at establishing a robust connectivity infrastructure that would facilitate seamless communication between aircraft and their ground control systems.
More importantly, 5G will be instrumental in strengthening the integration of Internet of Things (IoT) technology in the aviation domain, a feat that would be difficult to attain with 4G LTE.
This would greatly augment the 5G in aviation industry growth till 2026. Moreover, high-speed internet on planes would enable people to conduct business activities whilst they are flying, saving them precious time and energy.
North America to Lead the Pack; Asia-Pacific to Follow
With a revenue generation of USD 0.9 billion in 2019, North America is poised to dominate the 5G in aviation industry share during the forecast period.
The main forces propelling the industry in the region include rising demand for better in-flight experience, increasing air travel, and a thriving aviation industry.
In Asia-Pacific, the rapid expansion of aviation infrastructure and increasing adoption of 5G technology in aviation, especially in China, will be the two key factors driving the growth in this region.
China would be one of the early movers for adopting 5G technologies at airports. Moreover, Japan, Australia, and South Korea are doubling down their investment in developing 5G infrastructure, which will augur well for the industry in Asia-Pacific.
Prudent Partnerships to Stimulate Competition
The 5G in the aviation industry forecast paints a dynamic picture of the competition in this industry owing to increasing strategic collaborations between competitors.
Such collaborations are aimed at consolidating the players' hold on the industry through broadening their service offerings.
Key Industry Developments:
October 2019: Gogo joined hands with Airspan Networks to develop a novel air-to-ground (ATG) 5G network.
It will be designed for business aviation aircraft, small mainline jets, and commercial regional jets shuttling along with the US-Canada border areas.