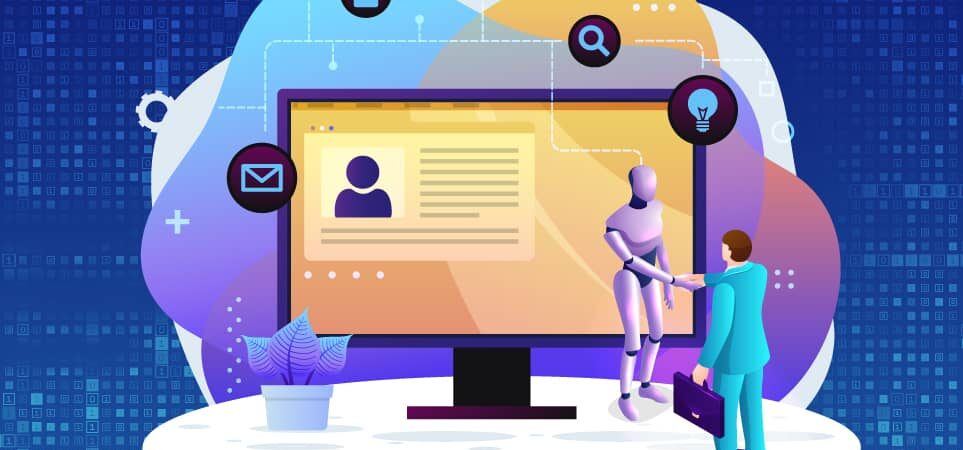 Human capital management (HRM) is a set of human resource processes that help streamline HR operations and oversee their workforce. It includes recruiting, hiring, retaining, and optimizing the workforce.
For any company, employees are the backbone of the business as they ensure the operations run systematically. With the use of an HRM system, employers can ensure that they are effectively investing in the workforce.
Over the years, HRM has evolved. The world is baffled by the wonders of artificial intelligence (AI), remote working, and the demands of Millennials who are the target consumers.
These trends have entered the HRM industry and are set to revolutionize the market as we know it.
According to Allied Market Research, the human capital management market is expected to reach $42.13 billion by 2030, growing at a CAGR of 9.6% from 2021 to 2030.
Increase in cloud-based HRM software and a surge in the need for streamlining HR operations and unified HR suits have boosted the market growth.
Impact of AI on human capital management
AI has proven to be better at certain jobs than humans. Now, companies have explored the use of AI in human capital management, especially in training and recruiting employees.
While some companies have already incorporated AI in their HR operations, most are not making the switch from traditional operations to AI-based operations. There is plenty of room for improvement in current methods of HRM.
However, the biggest challenge for HR leaders is to integrate AI into their in-house infrastructure. While it is difficult to quantify how AI could affect the overall employee experience, there are some benefits.
AI can help screen ideal employees from the ocean of job seekers and notify the HR officials while recruiting. Moreover, AI can help in taking care of some of the routine training exercises.
In addition, companies that use AI-backed HRM can leverage their workforce more efficiently. As AI automates various manual tasks such as data entry, HR officials will get more time in focusing on higher-value responsibilities.
By automating their HR processes, companies can scale their operation more easily.
Along with this, predictive analysis has gained traction to help HR teams in making informed and data-driven decisions about hiring, recruitment, and management.
It is observed that through predictive analytics companies can screen candidate that is suitable for the job more successfully.
Technology for employee wellbeing and productivity
The Covid-19 pandemic encouraged companies to adopt the work-from-home culture. However, it also forced them to take a careful look at employee well-being, overall employee experience, and their burnout days.
The technologies for employee productivity monitoring and voice of the employee (VoE) have helped HR teams to know how employees feel about their day-to-day work and which employees might need some encouragement.
Employee productivity monitoring technology refers to the use of automated data collection and analytics to dig deep into employees' activities and how they spend their time.
Moreover, it analyzes work location and work patterns in order to improve workforce productivity. The rapid digitization across organizations has fueled the ability to track and work activities of employees automatically.
Moreover, the technology helps detect burnout risk, disconnection between teams and employees, and other factors that may affect an organization's health and employees' well-being.
On the other hand, VoE solutions use various feedback tools, engagement surveys, and other sources to gather insights into employee sentiment and know about their opinions, preferences, and well-being.
Moreover, the solutions offer guidance and help in improving productivity, employee engagement, and performance.
Especially for remote working employees and during the pandemic, VoE is proven to be effective to communicate care and listen to employees' concerns. Moreover, these solutions are key to a company's feedback look when connected to HRM.
Increase in use of video recruiting
The covid-19 pandemic has been a catalyst for many technological solutions such as remoting working and video recruiting. Video recruiting uses video in screening and selection during the recruitment process.
The candidate is recorded answering predefined questions in the video conference call. This significantly cuts down time for hiring a new candidate and lowers cost-per-hire.
Moreover, it helps improve the quality of hires. Since the Covid-19 outbreak, the demand for video recruiting has increased as face-to-face interviews were not an option.
As technology continues to improve, and advance, HRM solutions would improve. Currently, companies are focused on the value of hiring and retaining good candidates.
For these reasons, they need to understand employee concerns and what drives productivity. Thus, HRM solutions have become an integral part of a company's business operations.
While some organizations have outsourced HR tasks, not every aspect of HR tasks can be outsourced as HR's role is constantly evolving.
In the future, AI and predictive analytics would play a vital role in recruiting and hiring.
Moreover, it would be easier to automate some HR tasks by using chatbots and other AI-driven tools. Video recruiting would gain popularity in small and medium-sized companies as well.
The future of HRM lies with technological advancements and how companies react to these advanced technologies.
Author Bio-
Swamini Kulkarni holds a bachelor's degree in Instrumentation and control engineering from Pune University and works as a content writer at Allied Market Research.
She is deeply fascinated by the impact of technology on human life and loves to talk about science and mythology. When she is not glued to the computer, she loves to read, travel and daydream about her areas of interest.