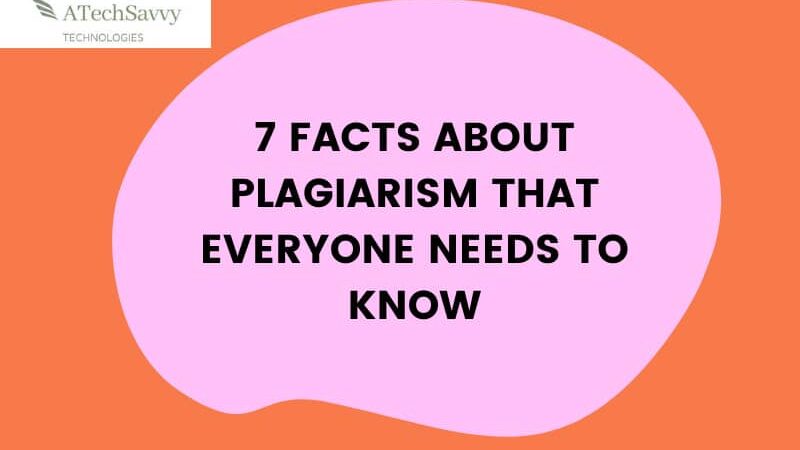 Have you heard about plagiarism? Do you want to make all your doubts clear regarding this issue? You are at the right place to learn about this term and some amazing facts about it.
The common problem is most of the writers get every copied patch as plagiarism.
Actually, it is not the right concept because some terminologies, phrases, and stats are not considered as plagiarized portions even if you have copied them.
In this blog, we are going to show you some amazing facts about plagiarism to make sure that you have understood this term properly.
By the end of this blog, you will be able to understand plagiarism and all those stats or phrases that are extracted from its dimensions.
Let's get started to present our writing without plagiarism.
What is Plagiarism?
Plagiarism is a specific term that is used to tell someone that a writer has copied the content from some other websites or books.
The term has originated from some Latin word that means to steal.
This act is considered theft when some writers are copying word to word work of any other author without his permission.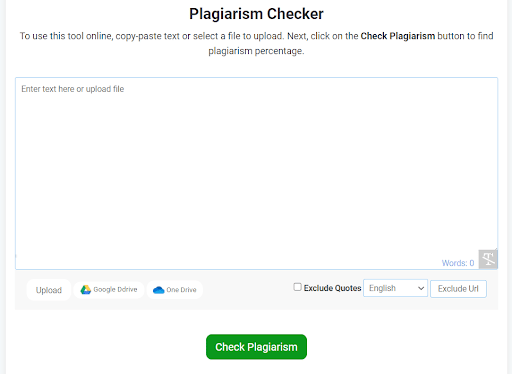 You will also be found guilty of plagiarism when you are not giving the author credit for his work by citing a source link in your website or blog.
If we say that this is the worst act to violate someone's copyrights regarding his work, then it would be absolutely right.
There are various types of plagiarism like self-plagiarism, accidental plagiarism, and intentional plagiarism.
Whether you are repeating your own words or copying someone accidentally, you are always found guilty of plagiarism.
It means that you have to face the consequences at the end of the day.
Plagiarism is considered the worst act in almost every field of life or business.
It does not matter whether you are a student or an online writer, you have to face trouble if you are copying someone's content without his permission.
The best to keep you safe from such conditions is to use a free plagiarism checker that will enable you to do a deep comparison of your content.
In this way, you can easily get a report of your content's uniqueness and eliminate any type of copied text to experience better outcomes.
All in all, this act will be a better escape to avoid all the complications that may come your way of a writing career.
Here is the list of the facts that you must know about plagiarism to distinguish whether you are copying the content or not.
Facts about plagiarism that you need to know
Most writers think that everything they are copying from the internet or a journal will be considered plagiarized. You must have to clear this confusion because not all content pieces are considered copied.
In the upcoming lines, we are going to give you a brief overview regarding facts about plagiarism. Let's have a look at the list we have made after comprehensive research.
Explaining ideas is not plagiarism.
Whenever you start writing, you need to do proper research about the topic first. When you love some arguments or comments written by the author, you always want to explore them in your writings.
Sometimes, a writer thinks that he will get plagiarism in his work even if he is not copying word to word from the source file.
You don't need to worry about this because you are not plagiarizing the content if you are just explaining the ideas to provide in-depth information.
So, you can fearlessly explain any idea or point from any source in your content. The only thing you have to keep in mind is not to copy and paste the content as written by the author.
Every source should be cited to avoid plagiarism.
Another factor that will take you towards plagiarism is inappropriate citations of the sources. It happens a lot when a writer thinks that the source has not had enough authority to be cited in his writings.
Being a writer, you should make sure that every source you are going to copy the information must be cited properly.
It will let you avoid plagiarism because Google will not consider your work as plagiarized after the proper citation.
Does not matter whether you are taking data from a public website or any other source, you should cite it properly.
Including general information is not plagiarism.
When you are writing on any topic, you might be having confusion while adding general information regarding your field. We are not talking about specific stats but the general information related to your topic.
In simple words, you can say that any type of information which is considered true universally will come in this dimension.
So, you do have not to worry about plagiarism if you are adding any kind of such general information in your writings.
The Internet is the main cause of plagiarism.
Whenever we are talking about plagiarism, the main question that comes to mind is why it has become common to copy others. Most people have a question related to the reason behind this issue.
At this time, the main cause behind plagiarism is the excessive data available on the internet.
If you search for a simple query on the internet, you will be able to get millions of web pages discussing the same topic.
So, it would be a hard task to write something that will not find any duplication with those pages.
Paraphrasing is not plagiarism.
It is a fact that paraphrasing is not an act of plagiarism. You should keep it in mind because it is common to have a condition where you need to rewrite the original content to make it unique.
Being a writer, you may have read that it is not an easy task to rewrite and you will always find plagiarism in your content. Keep in mind that you can do this task in a few steps using a using rephrase online.
It will enable you to get your content rewritten to make it unique and ready to publish over any platform.
Therefore, paraphrasing is not an act of plagiarism but is an art to modify the content and make it unique without harming the core meanings.
Being too creative is an open invitation to plagiarism.
Sometimes, you may be thinking about your topic in a different way to be more creative than others. It is good to have such skills but sometimes you may get over-confident and won't research the topic.
In such a condition, you may write something that will not be related to your topic or something that has been written on the internet. Due to overconfidence, you may not check it or compare it using a tool.
Therefore, it will be caught by the search engine under the plagiarized section.
General phrases are not considered in plagiarized sentences.
While writing on any topic, you may have to use some general English phrases, idioms, and other kinds of clauses. Many people think that it will also welcome plagiarism in your writings.
Keep in mind that it won't be considered plagiarism when you are adding such phrases in your writings. It will be ignored by the readers as well as the crawlers of Google.
So, you won't need to worry while adding any phrase to your content. For your safety, you can put inverted commas around such phrases. It will make the line prominent as well as dictate to Google that you are adding some phrases.
Final Wrapping
In the above blog, we have discussed 7 facts about plagiarism just to help you while writing any type of content.
You should keep them in your mind and follow the guidelines to check whether you are plagiarizing the content or not.
It will help you to present your work with confidence on the internet. Also, your business will not get penalized by Google or due to any copyright strike.