It's not enough that you have a website and social media presence. Your site needs to get noticed and for that, you need the services of a professional SEO company. That is easier said than done.
The global SEO industry reached a colossal size of $46.6 billion in 2020. It has risen at a breathtaking 16.7% annually every year since 2015.
Like any sunrise industry, SEO has drawn those who engage in chicanery and duplicitous practices. It was the same during the "dot com" boom in 2000 when everyone professed to be an IT expert.
How to choose the best SEO agency? We provide you with solid tips so that you don't fall for the deception.
Tips to choose the right SEO company for your business
1. Learn the basics of SEO before you employ an agency
One good thing about SEO is that it is not rocket science. You don't need to sweat to understand the Google Analytics dashboard. With a bit of time and effort, anyone can learn the basics of SEO. And this gambling SEO guide by James Dooley is a great place to start learning the basics.—
(Unfortunately, it is also the ease of understanding the basic precepts that have led to fraudsters posing as SEO experts.)
Most of the SEO practice is aimed at Google search rankings. Of course, we do not mean that social media such as Facebook and other search engines e.g. Bing are completely out of the picture. But without a doubt, Google developed the market that others are also tapping into.
The tech behemoth from Mountain View, California has kept the process as simple as possible.
That is why you can learn basic SEO jargon (who, what, where, when, how, and why) in a few days.
Note: we said you can learn basic SEO jargon not basic SEO – there is a large difference.
There are splendid YouTube videos that offer free courses that are hours long.
Type in "SEO techniques for beginners" into Google and you will find a plethora of material from Neil Patel, Semrush, and others.
Search Engine Land's Guide To SEO is particularly detailed and teaches quite advanced SEO techniques.
What is the advantage? No one can outfox you by saying you have to spend more to get your click-through rate or CTR high. You can ask them for impressions versus CTR versus lead conversion ratios!
2. Look for experience and ask about past successes
The biggest problem with choosing an SEO agency is that everyone thinks they can do it if they take a three weeks Udemy course in digital marketing.
Nothing can be further from the truth.
The SEO industry did not develop in a day.
Most veterans here have been learning the craft for a decade.
It's easy to learn the terminology, but performing well with SEO in real life is a really difficult task. Why?
Because Google likes to keep all the cards close to its chest. They don't officially confirm or deny any ranking factor.
One understands their point.
If we knew what affects the algorithms they use, everyone would try to game the result.
When SEO experts first figured out about backlinks, they resorted to linking farming (generating several thousand backlinks from worthless sites they control).
And same when they figured out keywords (placing keywords the same color as a background on a webpage and later on getting slightly sophisticated and using keyword stuffing).
The  Panda update (2011), Penguin update (2012), and Hummingbird update (2013) stopped these black-hat practices.
More recent updates are subtle and can figure out an unreliable domain from an exemplary one quite successfully.
Unless an SEO expert has years of experience, they cannot get you to rank for any but the most obscure keywords.
3. Find bespoke services tailored for your business
SEO is highly individualized.
It depends on your business, its nature, and the market it wishes to address.
Two rival businesses in the same sphere will not have the same SEO strategy.
Tesla and BMW are both manufacturers of passenger vehicles. BMW posted sales of 2,213,795 units in 2021 (including 31,179 electric vehicles) while Tesla sold 936,000 units.
But BMW.com has a domain rating of 82 and 38,158 referring domains, whereas Tesla.com has a domain rating of 89 and 111,039 referring domains.
Elon Musk is one of the most popular icons of our time. Trying to catch up with his company in backlinks and referring domains is impossible when millions of newspaper articles link back to his business.
Yet BMW is almost as good in domain rating! That is the magic of customized SEO.
What to look for? If an SEO expert promises you a place in the top 10 search results for a major keyword without first learning about your business, it is a red sign.
SEO is a process with a lot of pitfalls and missteps. No one in their right mind would make a promise to rank a business on the leading page of Google.
4. If they promise you quick results, run
SEO is painstaking.
The site has to be audited. Then it has to be fixed.
A lot of steps are involved:
1. Review the site architecture
2. Find relevant keywords with medium competition
3. Add meta descriptions to pages
4. Create H1 tags that have keywords
5. Audit the existing content/blog
6. Plugin suitable number of keywords in existing content
7. Plan new content and blog articles
8. Have a content writer create new content and blog articles
9. Publish new content and blog articles
10. Set up a plan to earn backlinks
… and much more.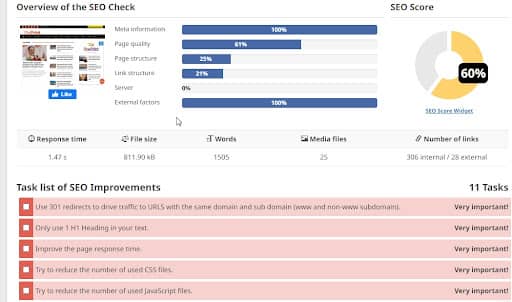 It will take months to accomplish these.
Google is in no hurry to improve your domain ranking. They monitor and rank several million sites and it will happen when the algorithm is satisfied.
5. Be wary if they push too many tools
Most SEO firms are honest. But there are some that will push plugins and ask you to sign up for pro versions.
They might even want to create a whole new website from scratch because the old one has too many flaws.
Now we shall not outright claim that plugins are ineffective. Many of them, like Rank Math, help a site improve its SEO.
But there is a problem when a site has too many and a few of them have overlapping functions.
Every time the SEO agency suggests a plugin, have them tell you exactly what they wish to accomplish.
A kitchen sink approach would hurt your rank further.
In a similar vein, changing a theme is fine, but to scrap the site and build a whole new one? Not unheard of, but have them detail the flaws of the current one and the benefits you get from spending on developing a new one.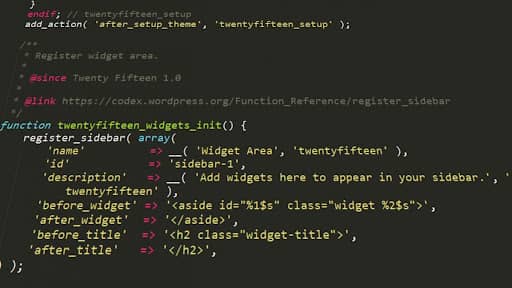 6. Audit the SEO agency on a weekly basis
We understand you don't fully know about SEO.
But that does not stop you from asking for granular reports. What to look for? Here is a sample:
1. Have they changed H1 tags?
2. If so, for how many product pages?
3. Have they provided a spreadsheet with old and new URLs?
4. Have they created new content?
5. What are the best keywords to rank for?
6. Is the content grammatically accurate and informative?
7. Does it contain related keywords inserted subtly?
8. How does a free app such as Hemingway score the new content?
9. Are you reading plagiarism reports daily?
10.Where does your traffic come from?
11. Is it mostly SEM or mostly organic?
12. Is the SEM/organic ratio changing four months into the SEO process?
Unless you keep them accountable from the beginning, things are bound to spiral out of control quickly.
By no means are we saying that SEO is a fool's errand. It is a significant exercise that improves your digital footprint. Employ a top-notch SEO agency.
That might cost a few dollars more, but it will compensate you adequately in the long run.