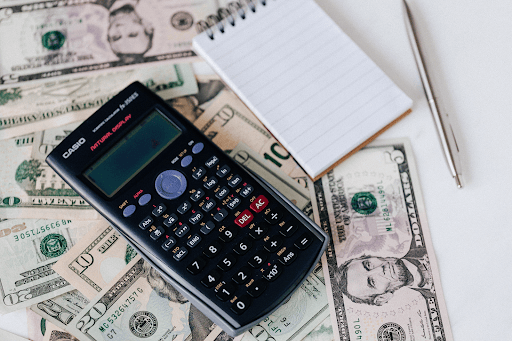 Don't you hate it when your utility bills become more than what you have expected them to be in the first place? We know that sometimes paying the bills on time can be challenging.
Unfortunately, it happens to everyone at a certain point in life. So, if you are worried about your bills, the first thing we would suggest is to relax and then think of the right game plan!
Electricity (power), water, and gas are the biggest contributors to the utility bills.
These are the essentials without which one can do absolutely NOTHING! The most important thing for most people is electricity. So, you have to take care of your electricity bills in the first place.
To limit the costs of the electricity, you have certain options to go for. The most convenient option here is comparing electricity prices in your area.
There might be several electricity providers in your area that can provide you with a better deal on your electricity expenses according to your daily usage.
Listed a few practical solutions for you to cut down your
bills
below:
Prioritize Your Needs
Humans tend to pay a lot for unnecessary things. It is human nature, and no one can blame you for it.
Certain factors play an important role in how you are spending on the things that you don't need. But here, we will not go deeper into the reasons.
You must know the difference between your needs and wants! Needs are the things without which a human cannot function properly.
The first thing for you to do is list the expenses that are not avoidable, utilities being one of them, and forgo other luxuries, such as eating out or beauty treatments.
Once you know what comes under your needs, only then you can start avoiding the things that are not as important. You may have to let go of the things that are not important for your survival for some time.
Search for Cheaper Options
Once you have a clear idea about what is important, you can search for cheaper suppliers to cover your needs.
If we talk about electricity, then the best power company options can only be determined according to the specific usage of electricity for your house.
Just like your electricity provider, you also have to search out cheaper suppliers of other utilities i.e., gas and water.
The suppliers usually are considerate towards providing users with customized plans. But even if they are not, you might still be able to find a cheaper deal than the current one.
Limit the Usage
We know that we cannot forgo the utilities, but we can limit the usage to get the bills under control.
You are lucky if you don't experience a power outage in your area. But even if you don't experience it from your provider, you can still practice some downtime during your day.
To save energy, you can create some rules to limit the usage and make your family follow those rules.
Here, to limit electricity usage, one great idea is to make all your family members go out for a walk every day and turn off all the unnecessary devices for that time.
You can do the same for your home's gas and water usage. Not only would it lower your utility bills, but it will also lead your family to a healthier lifestyle.
Peak vs Off Peak
Some utility companies offer rates that have peak and off-peak hours. If yours does, make the most of the off-peak times and use appliances that use lots of power, such as the dryer and oven.
This could mean doing your laundry at a certain time of the day, or batch cooking meals in advance to use the oven less frequently.
Decide a Payment Plan with Your Supplier
You can only change your supplier to a cheaper one once you have already made all the due payments to your current supplier.
Have a meeting with your supplier and explain your current financial situation. Ask your supplier if you can pay off your debt in installments.
If you opt for an installment plan, then you will have to pay the supplier a fixed amount for a specific (mutually decided) period. This means that you will be paying what you can afford at the moment.
The supplier might consider the following while creating a payment plan according to your situation:
How much you can afford:
This will be calculated according to your current income, expenses, debts, and personal circumstances.
How much you use:
This will be calculated according to your past usage. You might have to provide them with your regular meter readings as well.
Be More Vigilant in The Future
Once you have paid all your utility bills and completed your payment plan (if any), you must be more careful about your usage in the future.
Keep practicing the measures you have taken to limit the usage even after you have completely paid off all your utility bills.