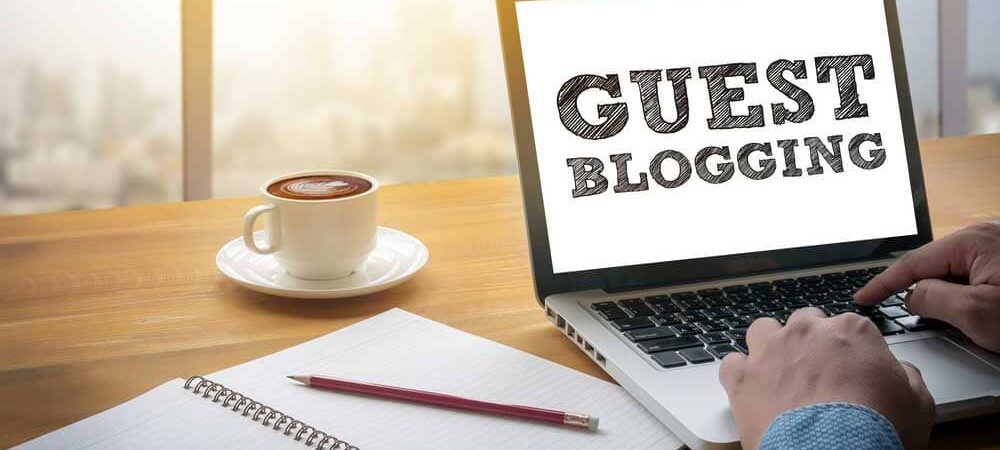 Guest posting is one of the main parts of SEO and is one of the popular practices among content creators. It allows them to increase their reach and visibility while providing valuable content to their target audience.
Through this article, we're going to provide some tips on how to make your guest posting articles better and ensure they are of the highest quality possible.
Strategies To Make A Guest Post Article Better For Audience
Research your audience
Just like creating any other content, a guest post also requires prior research. Here you need to research your audience: Who are they? What do they want to read? What information are they looking for? Etc.
To go about this, you can use Google Adwords or any other keyword research tool to find out what queries people are searching for relevant to your guest post.
This will help you develop ideas for articles that are likely to be popular with your audience.
Another way is to look at the comments on recent posts on the website. What questions are people asking? Or what problem are they struggling with? It will give you some insights into what people are interested in.
Also, look at the website and see what type of content the author publishes to get a good idea of what topics are appropriate for your guest post.
Define your goals
To make your guest posting articles better, knowing your goals are essential. What do you want to achieve with guest posting?
Are you looking to increase traffic on your site? Or You want to build relationships with other bloggers. Or you're just looking to improve your writing skills.
Once you are clear with your goals, you can easily create a plan to achieve them. For instance, if you want to increase traffic on your site, you should find the popular blogs in your niche and pitch them a guest post idea.
Or, if you want to work with other bloggers and build relationships, you can reach out to them and offer to collaborate on a project.
If you're taking the help of a guest posting service, share your goals with them so that they can help you create a good plan and strategy.
Optimize your content
Make your content search engine friendly. This means using keyword-rich titles and paragraphs and ensuring your articles are easy to read and comprehend.
Writing content according to SEO rules doesn't mean writing for robots only; focus on quality too.
Guest posting is all about collaborating with other bloggers and providing value to their readers. So don't stuff the article with keywords and links unnecessarily.
Additionally, don't forget to promote your guest post on your social media and other forums where your target audience spends the most time.
Use links strategically
When it comes to links in a guest post, be strategic. Don't just link to any website; make sure the websites you're linking are an authority in the niche, are of high quality, and are relevant to the article topic.
Don't go overboard with links; save yourself from linking your guest post to inappropriate or irrelevant content.
Remember, a few or no links are better than bad links. If you are not sure whether or not a link is appropriate, it's perhaps best to leave it out.
Track the metrics
For a successful guest blogger, measuring the success and monitoring the progress are important. By tracking your metrics, you can identify what's working and what isn't and make necessary adjustments to improve your results.
Among many, below are a few key metrics you should focus on:
Traffic:
Check the website analytics to find out how many people read your guest post.
Engagement:
Likes, comments, and social shares can help determine whether people interact with your post.
Leads:
Are your guest posting efforts useful in generating leads? You can find that by tracking how many people sign up for your email list or contact you after reading your article.
Sales:
If you're thinking of selling your products or services with your guest posts, track how many sales come directly from someone reading one of your guest posts.
Summary
No doubt, guest posting articles is an important marketing tactic for any company. With the above tips, you can ensure that your guest posts are effective and engaging to the reader.
Not only does it help to promote your website, product, or service, but it also helps establish yourself as an authority in the industry.