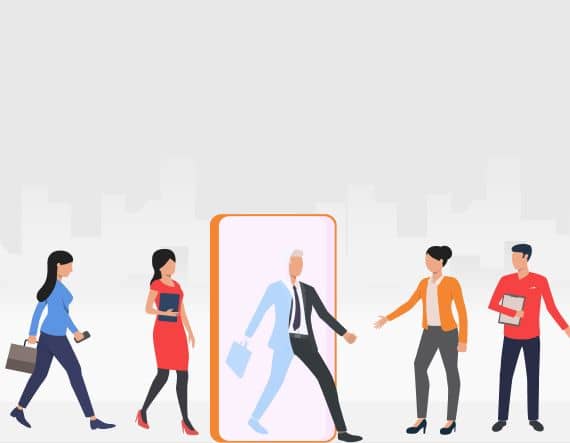 Smart recruiting can help you fill available positions with outstanding candidates. Still, organizing resumes based on each paper's content?
If so, you may be doing it wrong. Smart recruiting involves abandoning conventional hiring procedures and adopting intelligent solutions like Haterace.com  to overcome some stress. Interested? Good. Let's see how it works.
Tell Them What You're All About
The best way to recruit new employees is to show them what you're hoping to accomplish. An organization with enticing goals attracts more members. Incorporate your company's vision into your workplace communication strategy and use it to entice potential employees.
The most effective strategy to motivate your staff and potential hires is to clearly communicate the goals of your firm. If you want to get the candidate's attention, you should tell stories about your vision.
Try Using Short-Term Contracts
Employers are using this tactic to their advantage. Hire on a trial or freelance basis if you can't find the right people for your firm right away.
It is a risk-free method of evaluating potential employees for a particular post. For example, you could hire temporary workers or freelancers to fulfill a single or minor task with the goal of establishing a long-term relationship.
This method makes it easier to evaluate their abilities and talents. Do not be afraid to extend the employment offer to someone who is doing a good job and is a good team player. You can also employ them on a long-term basis.
Your recruitment costs will be reduced, and the people who best fit your company's culture and work environment will be hired when you use temporary employees. To find the best freelancers, you can use freelancing websites.
Trial basis recruitment, on the other hand, necessitates that you apply and adhere to particular guidelines. Among other things, you must pay them the appropriate amount for the work they do. Don't expect them to perform anything more than what they've been allotted.
Headhunt From Niche Sites
In order to attract the best individuals, you might trawl through well-known job boards like LinkedIn. Do they meet all of the qualification requirements?
Finding the appropriate applicant at the right time is tough when these job sites are inundated with job vacancies and applications from various businesses.
If you're a small firm, it's much more difficult to stand out on these job boards, and the vast majority of HR professionals say they're having trouble finding new employees.
It's a good idea to look for specialized job boards where you can advertise your opportunities. If you're seeking temporary employees, for example, look for websites that specialize in temporary work.
Smaller niche employment boards can allow firms to more clearly define their capabilities and needs. Your job posting will also stand a better chance of getting seen because of the smaller crowds on these sites.
There is no need to fully abandon other websites. It's still possible for you to post job openings on these sites. However, if you're looking to fill the position quickly or save time, specialist employment portals are the way to go.
Referral, Referral, Referral
Soliciting the help of current employees can help you find the best applicant as quickly as possible. This is the best strategy for speeding up the hiring process and securing the top personnel.
Ask your most trustworthy employees if they know of any former coworkers with the right talents and expertise that they can recommend. Referrals from current employees can provide some assurance that the applicant will perform well.
When you hire someone from outside your organization, however, you have no idea what to expect in terms of their abilities and work ethic.
Presenting a referral bonus scheme to current employees is the best approach to encourage them to suggest their colleagues. Anyone who recommends an excellent applicant who is successfully hired by the company will be compensated.
Invest in Proper Tech
Every firm must keep up with technological changes to achieve better results and business success. As one of the most important company procedures, recruiting should be supported by technology.
Use innovative technologies like recruitment tools and digital video interviews to speed up the process of finding the right employees and stay ahead of your competitors.
Employees enjoy working in an environment where they have access to cutting-edge technology that makes their jobs easier.
Most office workers around the world believe that technology aids them in their work. It's also a good idea to have the most up-to-date technology, devices, tools, or software available in the workplace.
Conclusion
If you want to be successful in your hiring decisions, use these strategies to hire wisely. It's important to stay on top of new technology and recruiting trends in order to stay ahead of the curve in any industry.