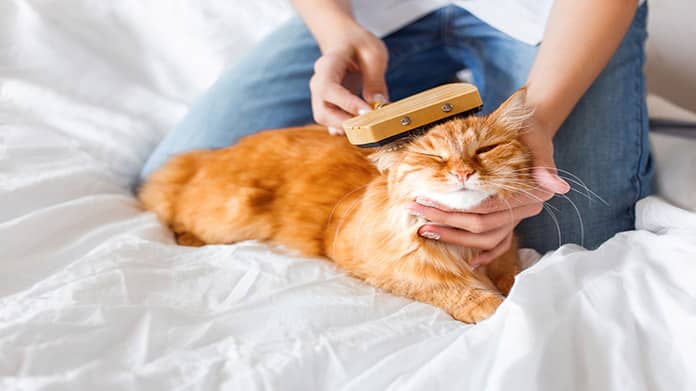 Starting a pet grooming business can be an incredibly rewarding venture, both personally and professionally.
Not only will you have the opportunity to work with animals, but you'll also be providing an essential service to pet owners within the community.
However, starting a new business comes with its unique set of challenges that must be addressed from the outset for your business to succeed. In this article, we'll outline the steps necessary to launch your own pet grooming company.
Necessary Steps To Launch Your Own Business For Pet Grooming
Create a Business Plan
Creating a business plan is an important step in launching a pet grooming business. This step assists in identifying and defining the goals of the company, outlines strategies for achieving those goals, and provides a roadmap for success.
A well-crafted plan includes information on marketing, operations, finance, and management. Crafting a comprehensive business plan is essential to attract potential investors or lenders who may be willing to fund your company's growth.
By taking the time upfront to create an effective business plan, your pet grooming enterprise is in a better position for success.
Creating an effective business plan can be daunting, but there are plenty of resources available to help you get started. For guidance, you can use this pet grooming business plan pdf.
Choose the Right Location
Choosing the right location for your pet grooming business is essential to its success. Location plays a major role in determining how well the business will do and can even dictate whether customers will choose to patronize it.
When selecting a location, consider factors such as visibility, accessibility, parking availability, competition from nearby businesses, and zoning regulations that may affect operations.
Research local demographics to know what type of clientele you'll be serving. Additionally, you'll want to consider the local competition when selecting a site and any zoning regulations that can affect your business operations.
Acquire the Necessary Equipment
When starting a pet grooming business, acquiring the necessary equipment is one of the essential steps. This includes clippers, brushes, shampoo and conditioner, combs, and scissors.
Other items may be towels, aprons, and protective eyewear for staff members. Additionally, you'll need cages or kennels to keep pets secure during their grooming session.
Investing in high-quality products can help your business stand out from competitors by providing superior services at an affordable price.
By taking the time upfront to acquire the right tools for your pet grooming business, you can set yourself up for long-term success.
Hire Trained Employees
Hiring trained employees is a critical step in launching any pet grooming business. Having knowledgeable and experienced staff ensures that customers receive the highest service quality with each visit.
Not only can employees assist in keeping pets safe and comfortable, but they can also provide advice on proper grooming techniques and offer suggestions for products or services that may be beneficial for their animals.
When hiring employees, look for individuals with experience in the field and an understanding of customer service principles.
Additionally, having a team of professionals familiar with different breeds and coat types can enhance the customer's experience when visiting your establishment.
Taking the time to hire qualified personnel from the start will improve customer satisfaction and increase employee morale, while helping your business reach its full potential.
Advertise Your Business
Advertising your pet grooming business is essential to reach potential customers and get the word out about your services.
There are various ways to promote, from traditional print and radio ads to more on-trend strategies like social media campaigns or search engine optimization (SEO).
Additionally, offering discounts or promotions can be an effective way to attract new clients while retaining existing customers.
Whatever method is employed to advertise the business, create a consistent message that resonates with your target audience and accurately reflects the quality of service they will receive when visiting your establishment.
By taking the time upfront to craft an effective advertising strategy, you can ensure that your pet grooming business will have a steady stream of customers for years to come.
Opening a pet grooming business requires careful planning and execution. From selecting the right location to acquiring the necessary equipment, hiring trained employees, and advertising effectively, there are many steps to be taken for your business to succeed.
By following this guide when starting up your pet grooming business, you can set yourself on the path toward success while providing quality services to customers and their furry friends.