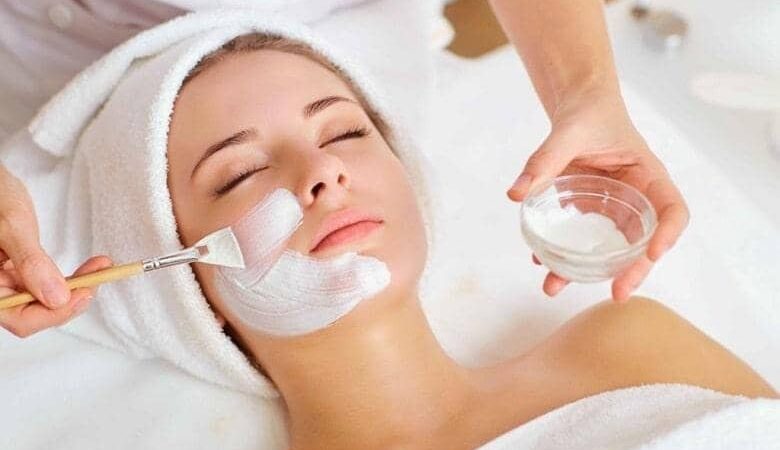 Facial treatment is a true delight for your skin. It feels refreshed and is brightened up.
This is why facial treatments like dermabrasion, microdermabrasion, laser resurfacing, dermal fillers, and chemical peels are getting popular rapidly.
People actually want to see a difference in a quick turnaround time. With cosmetics and creams, it's merely a dream. Or, you have to settle with an okay-ok facelift.
Besides, the facial in beauty salons proves expensive because you have to visit there over and over for getting a desirable glow, which does not come for free.
You have to pay out for this service as many times as you visit the parlor. For skin lovers, in-clinic facial treatments as in Cosmetic Clinic Coolangatta are the best.
They allow your skin to look fresh, even, and much younger. Simply put, your skin feels its best. So, here are all benefits of facial treatment.
Benefits of Facial Treatment to Your Skin
The facial treatment is a combination of multiple steps, including cleansing, exfoliation, steaming, extracting, masking, treating, moisturizing, and massing.
Each step has a special role in enhancing the condition of your surface, like tanning, breakouts, uneven skin tone, dullness, etc.
Treat Skin Conditions
There are people who suffer from skin conditions. They want to see improvement in their problems, which can be any of the following:
1. Acne
2. Scarring
3. Redness
4. Wrinkles
5 .Discoloration
6. Inflammation
With these treatments, one can ensure relief, improvement, and prevention of common skin concerns.
The skin specialist delivers a customized experience, which starts making a difference. A bit of transformation starts appearing right after the first treatment.
Reverse the Effect of Aging and Prevent
The signs of aging like wrinkles, crows' feet, and fine lines can be managed and fixed to a certain extent. With dermabrasion and laser resurfacing, your surface is exfoliated and cleansed deeply.
Your wisdom lines minimize. It is simply because of the regular pampering and care of your skin.
The facial like the vampire facial or PRP can re-boost collagen-production inside of the skin, which makes it more attractive, tighter, and firmer. You look younger than your own age in the late 40s or more.
This is challenging, but advanced cosmetic treatments make it easier and really impactful. With laser beams, the patient's skin starts producing collagen.
The collagen & elastin (proteins) offer adequate support & hold it taut from the inside. The penetrated heat warms it up, and the blood starts circulating into the skin.
To see the real impact, you require a certain level of expertise. It can be possibly achieved with a certified skin specialist. He is able to fix skin conditions correctly.
Cleanse and Exfoliate
People want deeply cleansed and exfoliated skin. With chemical peeling, dermabrasion, & microdermabrasion, one can easily get rid of dirt, oil, and impurities from the skin. The healthier skin pops up in a go.
The best thing with these facial treatments is that you need not have them every month. You may have it quarterly, or as per the suggestion of your doctor.
Another positive point is that these procedures are performed by certified doctors or nurses, but not by any uncertified professional. This typically results in faded scars, and a more even skin tone.
Better and Maintained Skin
These cosmetic facial procedures are personalized as per skin condition, sensitivity, and type of skin. For instance, microdermabrasion or chemical peels can bring a visible difference in just a week or two.
Besides, your skin remains healthy for years to come, not just a day. The peel itself exfoliates your skin, which does not require scrubbing and massaging the skin.
The skin-friendly chemical reacts and dissolves the glue that attracts dead cells together. It leads to cell turnover, which reveals more glowy, radiant, and fresh underneath.
There are three different types of peels, including superficial peels like mandelic acid, medium peels such as glycolic acid, and deep peels that have a high percentage of TCA and phenol chemicals.
All of these are prescribed and used as per skin type that the skin specialist can identify.
Bring Relaxation
Certainly, these treatments bring many big differences that can be visible. In addition, there are some unseen differences associated with these procedures. Your skin feels at peace and relaxed completely.
The gentle massage using various aesthetic devices during the facial relieves tension. The blood circulation improves, which strengthens your facial muscles.
It's no less than a healing ceremony for your surface that wants a break from routine rushes and hectic. You may also find mental relief and the stress bursts out.
Make You More Confident
Looking good makes you feel wonderful. Facial treatments are able to reduce and remove skin concerns.
Your look transforms, which automatically reflects your attribute. You feel your best, which boosts your confidence. It improves your attitude also.
It's a Full Skin Treatment
Foraging skin, a facial is a complete treatment in itself. It stimulates circulation and flushes out excess water and toxins.
Your skin gets hydrated and collagen production restarts, especially if combined with red light therapy beds and microdermabrasion.
The oxygen-infused treatment penetrates a hyaluronic serum via an airbrush directly into the skin. It heals and plumps, making it look fresh. Just a single session is sufficient to maintain the result thereafter in one or two months.
This therapy compensates for the lack of exposure to sunlight. Lacking it may cause depressive muscles with seasonal patterns.
With phototherapy, a lightbox or lamp will be near you, emitting a bright light. It is the imitation of natural sunlight. But, it's not a home-based therapy. You have to consult a doctor before getting it done.
Summary
There are a number of benefits associated with facial, especially when you get it from an aesthetic doctor.
The personalized treatment is provided through chemical peels, dermabrasion or microdermabrasion, or dermal fillers. It helps in healing scars, reversing wrinkles, and maintaining the glow and health of your skin.