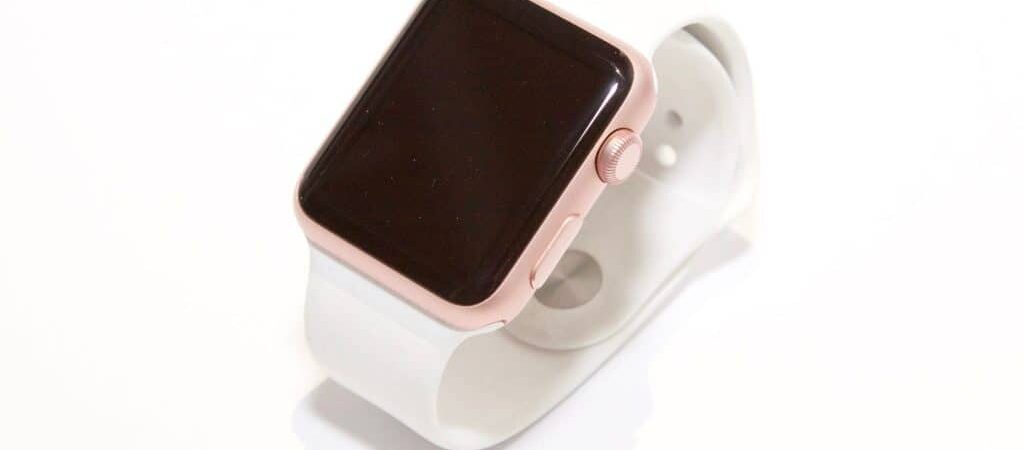 Have you ever thought, "Why won't my apple watch connect to my phone"? The functionality of the Apple Watch is drastically reduced when it isn't connected to your iPhone.
You may still check the clock and record workouts, but your watch won't display notifications or incoming calls.
The best part is that pairing troubles with the Apple Watch can typically be resolved in a few minutes. Simply adhere to the directions listed underneath to attach your devices.
Why is your Apple watch unable to connect to your phone?
The "iPhone not connected" indicator at the top of the Smartwatch face is the most obvious indication that anything is amiss.
It typically appears when your phone is out of range of your Watch and is a red icon that resembles an iPhone with a line through it.
Sometimes it manifests itself right next to them. Services that depend on your iPhone, such as push notifications or internet-based requests, will also experience difficulties.
If you're experiencing problems with one app but not another, such as receiving Messages notifications but not Facebook notifications, this is most likely an app-specific problem.
When the "not connected" symbol is absent, or your phone lists your Smartwatch as a connected device under Settings > Bluetooth, the problem might get more perplexing.
Ways to troubleshoot the issue
Ensure that Airplane Mode is not active.
All wireless transmissions on your iPhone, including Bluetooth, are disabled when in Airplane Mode. While traveling, Airplane Mode can be quite beneficial while travelling, but it is less effective when connecting to Bluetooth devices.
If Airplane Mode is now active, that may be the cause of your inability to pair your Apple Watch. Open the Control Center on your iPhone to see if Airplane Mode is enabled.
Switch Bluetooth back on your iPhone.
If your Apple Watch is a new accessory or has recently detached from another device, your iPhone might not be able to pair with it.
Sometimes, resetting your iPhone's Bluetooth will solve minor connectivity issues. This simple patch might be all you need if your phone is still experiencing connectivity problems with your Apple Watch.
Navigate to Bluetooth in Settings. After that, tap the Bluetooth switch to make it inactive. To reactivate it, tap the switch again. Reset your Bluetooth from the beginning, restart your Bluetooth, and then attempt pairing your Apple Watch.
Bring both devices closer together.
Your phone may be in a bag or drawer obstructing a clear signal, or it may simply be situated too far away from the Apple Watch.
Proximity is important because the phone and watch are paired through Bluetooth. So move them nearer together again and check if it helps.
Verify the settings on both gadgets.
They won't be able to link if one of your devices is in Airplane Mode or if Wi-Fi or Bluetooth on your phone is disabled. To facilitate the connection, ensure that all settings are configured appropriately.
On the iPhone, the Control Center allows you to verify this rapidly. Make sure Wi-Fi and Bluetooth are turned on, and Airplane Mode is off by swiping down from the top-right corner of your screen. Swipe up from the bottom of the Apple Watch screen to reveal the Control Center.
Update your phone as well as watch
Ensure that the software is up to date if your iPhone and Apple Watch won't link. Your devices may only be able to pair with each other if either one or both are still using an outdated operating system.
First, connect your iPhone to a Wi-Fi network and plug it into a charging cord. Then go to Settings and select Software Update under General. When an update is shown as being available, select Download and Install or Install Now.
Restart both these devices
Restarting your iPhone may assist if it won't connect with your Watch. It is frequently possible to resolve minor software issues that could prevent pairing by restarting your devices.
This can assist in resetting any settings that might have contributed to the connection problem. Your Apple Watch's side button should be depressed till the power off slider emerges.
After swiping it to switch off your watch, push and hold the side button one more until the Apple logo appears.
Your phone's power button must be pressed and held down until the power off slider appears. After swiping it to switch off your phone, tap and hold down the power button one more until the Apple logo appears.
Delete Every File And Setting From Your Apple Watch
The final step is to fully erase your Apple Watch's content and settings if you've tried each tip up to this point and your iPhone still won't pair with your Apple Watch.
Any Apple Watch software issues stopping you from connecting your devices should be fixed by doing this.
On your iPhone, open the Watch app and select General -> Reset -> Erase All Content and Settings. Your iPhone will need to associate with your Apple Watch like it did when you originally unboxed it after the reset is complete.
The Conclusion
Apple Watches are the perfect tools for productivity and managing our lives, but sometimes connectivity issues can arise.
Have you ever experienced a problem when your Apple Watch fails to connect to your phone? If so, you've probably been frustrated that Apple Watch isn't working as promised.
Some common problems users experience include getting an error message when trying to pair their Apple Watch with their iPhone or the connection failing.
Whatever connectivity issue you're having, it's worth finding out the causes and how you can quickly fix them.
In this article, we have discussed why your Apple Watch won't connect to your phone and offered easy fixes so that you can get back up and running quickly.