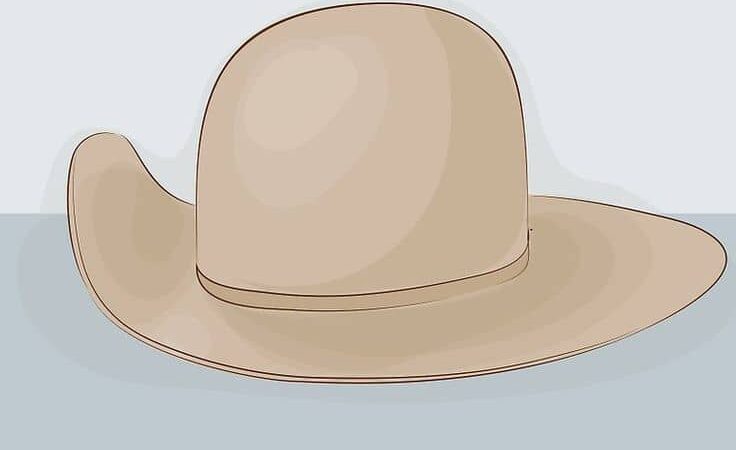 Every hat owner knows challenging it is to shape your straw hats. There is nothing like a perfectly shaped straw hat that can add additional beauty to your looks.
In addition to shaping the hat itself, there are actually other ways to make your hat or your overall look look even better. Have you ever tried to decorate your hat with pins? If not, maybe you haven't found the pin you want. At GS-JJ.com, you can design your own beautiful pins as you like. Don't worry, the process is not a hassle at all. All you need to do is go website and upload the image you want to make into a pin, then choose the material, size, etc. according to your needs. Then, the rest of the work will be done by a professional team. The pins are not only can be pinned on the hat for decoration, on clothes, bags and other uses will be found by you.
However, this simple-seeming task is not always easy. It is quite common for straw hats to lose shape after repeated use.
Due to repeated wear and tear, both crown and brim of straw hats lose their shape, which kills the aura of your hat.
Straw is a material that can be shaped easily. The straw material is also something that needs delicate handling.
However, you need to ensure that you are doing it in a sophisticated way. However, to save your day, there are several methods that you can try to shape your straw hats.
If excessive force or pressure is applied, it could cause permanent damage to that hat shape. If you are looking for the perfect way to shape your straw, then take a look at the five best methods here to shape your straw hats.
5 Top Methods For How To Shape Your Straw Hats:

 
1. Shape The Hat After Shaping The Crown Only
For everyone with doubts about how to shape a straw cowboy hat, this is the most basic method of shaping your hat using your hands.
Consider the crown of your hat first before working on the body of that hat. This is because you will better understand how you want to shape your hat.
Measure and mark the points that you do not want to be completely reshaped on the crown of your hats.
Use a marker or pen to make those popularly called "Indicators." After making those indicators, place that crown in your fingers and shape it into the desired shape.
After shaping, remove those indicators and then allow them to stand for some time to dry out in the perfect position. This way, you are sure that those points will remain in the right position even after shaping it again.
2. Shape The Body Of The Hat
It is also possible that you can shape your straw cowboy hats by shaping both crown and brim simultaneously. However, this way is not recommended because it may cause permanent damage to your hat.
Therefore, instead of choosing this method, it is better to shape first the body of your hat then work on the crown only. In addition, it allows you to better understand how you want your hat to be shaped.
There are several chemicals available in the market that helps in letting you reshape or form a new shape to any object made with straw material, including hats, without causing any permanent damage or effect on its material or form.
This method is quite easy as compared to the rest of the methods. The fact is that you can get chemicals from your local market or even online.
3. Use Steam To Reshape The Straw Hat
Steam is already used in various procedures and techniques to reshape or move objects. Therefore, it is not surprising that it can also be used to reshape your straw hat without causing damage or effect on its shape.
The best thing about this method is that you do not need any kind of chemicals. All you will need is a bowl full of water, a few strips of cotton cloth, a rubber band, and plain water.
In addition, you can use a rubber band to hold two ends of your strip of cloth together.
4. Shape The Brim With Hat On Head
This method of shaping straw hats is quite common among women who wear and shape their hats at home without help from a professional hat maker or storekeeper.
This way of shaping is quite interesting because it allows you to feel the crown and brim's exact contour and shape together.
When shaping, always make sure that you are not putting too much pressure on the crown so that it does not lose its original form that you had after making it for the first time.
You can also use a special wire on your finger, which presses out any shape you want into the brim.
5. Use A Straw Block Hat Shape To Reshape Your Hat
This method is unique and involves using a special block hat shape. Certain straw blocks help in shaping and reshaping any straw material, including hats.
These blocks are made from either palm or rattan. There are also blocks available that are made from synthetic materials as well.
Different blocks are available in different shapes based on the complete shape of the hat.
These blocks can easily be shaped to any shape you desire, and then you can use them on your straw hats to get them their original shape back. While picking a block hat shape, see if it is designed for your hat shape or not.
These were some useful ways of shaping your straw hats without causing any permanent damage or effect on the form, material, or structure of those hats.
However, different shaping methods vary depending upon the material used in it. So, whatever you choose, make sure to follow the guidelines completely to do not with damaged hat material.