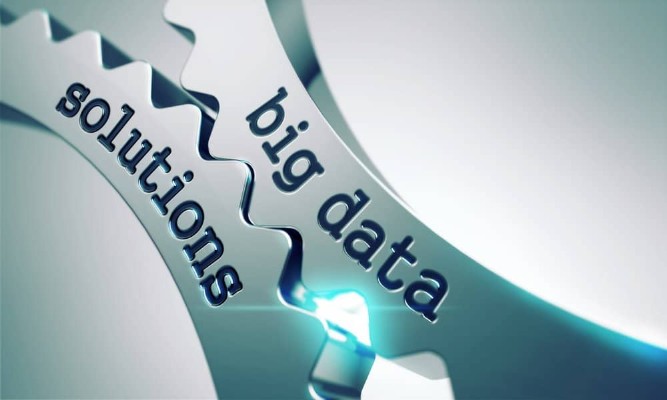 The recent advancements in technology have massively transformed business operations. Now you can subscribe to reliable Internet plans like Cox Essential package and access any of the work and learning tools.
Besides this, you can also use AI and big data to achieve higher customer satisfaction levels.
This guide will discuss all the ways big data and AI can enrich the customers' experience. This, in turn, will help you to achieve more growth in your business.
Read on to know about all these ways in detail:
Personalized Services
 AI and big data analytics can help you to personalize the shopping experience for customers.
Whenever the customer searches for a particular item online, AI-based systems can track his/her activities.
They can then show personalized ads to the customers now and then.
These systems and big data analytics can also monitor a range of other activities.
These include how much time the customer has spent on a particular website and what kind of forms has he filled in the past.
They also monitor what kind of items the customers have bought in the past.
 Companies can then sort this information. And they can use it to determine the needs of various kinds of customers.
After that, they can come up with the right products to cater to their customers' needs.
They can also use this information to improve their products and boost sales. In this way, customer satisfaction rates also go up.
Better Understanding
The massive amount of online data can help business experts to understand the customers in a better way.
This becomes possible because AI-based algorithms and big data can provide unique insights related to customer behavior.
 In this way, you can use these insights to predict future behavior and market trends extra.
You can also use them to alter and shape your marketing campaigns according to customer expectations.
In this way, the chances of the campaigns being successful will increase.
You will also be able to come up with the right products and services through these analytics. This will help you retain the customers and build a great brand rapport.  
Different Kind of Engagements
AI and big data analytics can help you to analyze the sentiments of the customers.
Whenever they write a review, ask a question or talk to a representative, you can monitor their tone and emotions.
So, with these tools, you can understand your customer in a better way.
This, in turn, can help you to change the voice, tone, and message to suit the customers' needs With better and quality responses.
The customers will feel valued and your overall customer satisfaction levels will greatly increase.
So, AI and big data analytics are very powerful tools that can help you in engaging with customers in a better way.
Such kinds of engagements will ensure better customer support and improved ROI for your business.  
Better Preparedness of the Representatives
In B2B marketing and sales, the representatives have to be especially prepared.
This is because the customers can quickly lose interest if they feel that the representative is not prepared. With the introduction of the Internet and social media, the amount of available information has also increased greatly.
You would think that this information should facilitate the representatives. But this is hardly the case.
This much information can make the representatives feel confused. But with AI and big data analytics, companies can come up with software and tools.
These software and tools, in turn, can help the representative in sorting out the relevant information. They, in turn, can communicate with the customers and convince them in a better way.
The customers also feel valued and heard because of this kind of effective communication.
Better and Timely Responses
In the past, providing customers with timely responses used to be very costly.
This was because companies had to invest money and other resources in the training of the representatives. But AI has facilitated companies in this respect as well.
Companies can come up with smart tools and software that can communicate with customers automatically.
Cumul.io, for example, offers an alternative to static reporting – data is visualized using interactive dashboards with snazzy and attractive analytics. 
These can answer general queries like providing information about a certain product and communicating the operational timings extra.
This is not the only area where AI-based software and tools can prove to be useful. They can also detect unusual and difficult questions.
Then, they can transfer the call or the message to the representative. Another area where AI-based software can prove to be useful is the responses to the customers.
AI-based software can distill the relevant information and provide it to the representative within seconds. In this way, the customer experience can get greatly enhanced.
So, these are all the ways in which AI and big data can enhance the customer experience.
Just make sure that you subscribe to a reliable Internet service provider – personally, the Cox bill pay phone number is always on my speed dial for instant payments while business hours. This will allow you to make the most of these tools and software to grow your business.