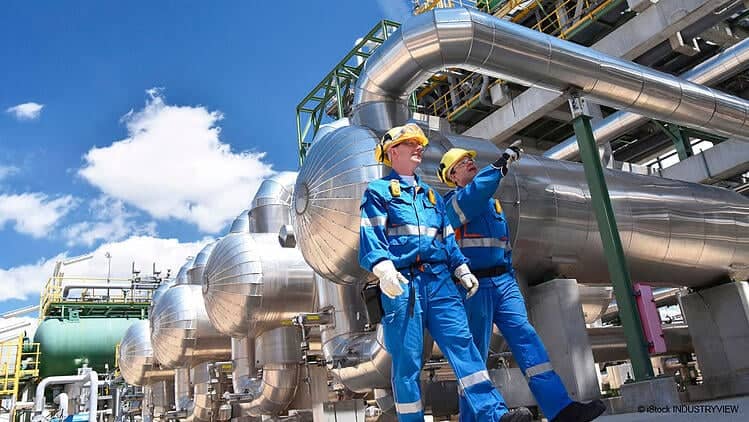 In India, there is a huge buzz about startups among the youth, as they mostly want to create something on their own and not work under anyone.
They are seeking ideas every day to build something and create money for themselves in the initial stages of their career. They are already set to take risks.
In the chemical industry, the actual process is the transformation of raw materials into a wide range of useful products. The potential for growth and excellent returns in the chemical industry is enormous.
In the past ten years, it has advanced at a rapid rate. We use several chemicals on a daily basis without even realizing it. It affects people's lives in a number of different ways.
Chemical businesses have big export potential and are extremely profitable. The GDP contribution of the chemical sector in India is in the range of 6–7%.
Many potential entrepreneurs are currently keen to launch their own businesses. With numerous other downstream industries like textile, food processing, and automotive, the chemical industry has major connections.
The question arises- which path to take for the secret to a successful chemical business? Every day, there are more people who think they have an excellent idea that can become a business start-up. The first thing you should do is evaluate whether that idea is really viable.
Currently, there are many chemists who graduated from various universities, who could have many good ideas, but have not had a good guide in relation to how to implement those ideas, that is, start their venture.
Here are some tips to help you in deciding your path as a chemical graduate to owning your own chemical business and making it successful.
How Entrepreneurship Can Be Promoted As An Alternative For
Chemistry
Graduates
Some entrepreneurs and government programs are helping graduates of chemical careers by promoting seminars such as innovation and entrepreneurship where the possibilities for starting ventures as chemistry professionals are evaluated.
There are many points of view on this, including Mr. Sumit Agarwal, MD of MLA Group of Industries, who believes that in order to be a successful entrepreneur, you must first have some business training.
There are arguments that universities do not promote chairs in which the necessary tips are given so that students can start a company when they graduate.
They need to know how to do things, to be able to turn ideas into profits and thus improve their economic status.
Addressing the issue
Currently, it appears that job opportunities for chemists have a slow increase as compared to many other sectors.
Being a chemical graduate of IIT Kanpur, Mr Agarwal believes that this is because, despite the fact that many ideas are emerging, most of the graduates are unable to transform these ideas into products that can be sold.
In order to have good answers to all these questions, the entrepreneur must have developed business skills, or failing that, have people to help him with this.
The entrepreneur must go through the delicate process of thinking about whether what he is going to create is really necessary for the target audience, how much time he must spend to obtain a manufacturing patent for his company, and, above all, how much it will cost him to obtain it.
For this reason, Mr Agarwal believes that it is necessary to make agreements between universities and companies, in order to channel the research concerns of students.
This will allow a good flow of money to be invested in the development of new products, which will give a new impetus. to entrepreneurship in the area of ​​chemistry.
Although the offer of jobs in the chemical area is not numerous, the opportunities are unlimited.
What is needed is the development of these brilliant ideas to turn them into products placed on the market, although we know that forming a company is not as simple as it seems.
Think about it, not even as simple as starting a business in the garage of your home, since it involves a series of aspects that must be seriously considered, in order to be sure of being able to fully enter the market.
As advice for entrepreneurs
The best way to learn is by doing, but it is convenient that if you have already graduated, first start working in a small company, where you can observe the development of all the aspects that the operation of a company needs or follow a training course.
If you are still studying, take advantage and learn about business and its opportunities, look for classes related to the subject at your university or on the web.
Enrol in a program that certifies you in business, you can take these classes in the summer, at night or on weekends. In this way, you will be ensuring the success of your venture.