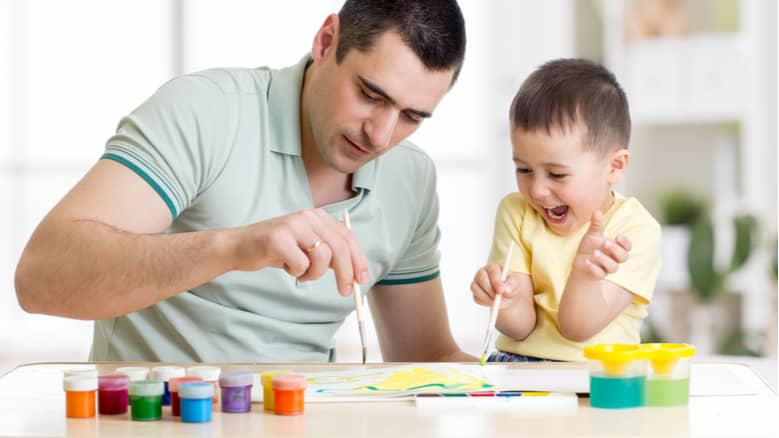 Are you tired of stopping your child from using phones? Being a parent, one of the biggest struggles is to manage what your child is looking at and how much time he/she is spending on mobile phones or tablets.
Especially after the outbreak of coronavirus, this problem rose drastically. Children are being exposed to screens almost half of the time, which stresses their eyes and also weakens their concentration.
And the worst part is that you cannot keep track of what they are surfing on the internet.
The creative minds of children are so active that even if you close one device, they will find alternatives to turn it on the other one. The question now is how you can keep a check on your child's surf history.
You can either sit and talk with them, explaining the harmful effects of excessive use of the internet, or force them out of this.
In any of these ways, your child might just roll back to using these applications again. So, we have introduced some cool tips and tricks which can help you access parenting control for your android.
9 Cool Android Tips and Tricks for Parenting Control in 2022
To ace out the possibility of your child accessing private data and deleting it, you must make your android secure.
Kids can unknowingly book an escape room, delete files, or do transactions from their phones which can cause much trouble for you. So, here are some tricks which you could include to make your phone secure.
1. Create different User Profiles for Children
One amazing feature that androids allow is that it gives you the accessibility to make multiple profiles. So, you can make a user profile easily for your child and give them its accessibility.
You can do this by navigating through settings to users and accessing the add user profile option.
This option allows you to see different user profile types or create a restricted account. You can make this restricted account for your child and give access to selected apps to them.
2. Block the access to in-app purchases in the Play Store
You can see many downloads on your phone, which might be done by your child. To remove the access to these downloads, you can go to the play-store and restrict the in-app purchases option from your phone. To access this:
1. Go to the Play store.
2. Navigate to settings.
3. Go to user control and restrict the media-based restriction there.
You can also restrict the app purchases from this setting.
3. Turn off Installation from Unknown Sources
Many downloads are made from unknown sources, which can prove to be extremely harmful to your phone's privacy.
One easy way to stop this installation is by going to the security in setting and unticking the unknown sources option from there.
This will keep your phone safe from any outside sources and protect it from security threats.
4. Use the Lock applications
There are many applications available on the Play store, which puts a lock on the applications. This restricts your child from accessing those applications and hence protects your data.
These child locks also come with colorful backgrounds and attractive sounds, which helps in diverting your child and keeping them entertained. You can also teach color and shapes to the little mischiefs through this application.
5. Put Lock on apps using different apps
There are many available options in the play store which are safe and protect your child from accessing the locked apps. One such solution is App Lock Android, which can be downloaded easily from the Play store.
6. Keep a check on your phone's activity
There are options available in android which give you access to check how much time has been spent on each application.
These options will help you in keeping track of how much time your child is spending on applications and granting a lock on those.
7. Lock your phone all the time
For removing access to your child using your phone without your permission, make sure that you create a lock on it.
8. Install Antivirus
As a safety measure, one of the best ways to protect your device is by installing an antivirus. This protects your phone from getting disrupted by viruses. So, the next time keep the antivirus ready as a precautionary measure.
9. Parental control apps
These applications are available on your Google Play store and are great to make your phone safer for kids.
1. Google Family Link for Parents:
This is an application that helps you keep track of time spent by your child and reminds them to keep it away.
You can set an overall screen time limit and bedtime hours which restricts you from using the device during a particular hour.
It also gives the parents direct access to approve or deny any requests to install any application from the Play store.
2. Kids place:
This is yet another application that helps you in controlling your child's activity and setting screen time for your children. It also restricts app purchases from the play store.
3. Safe Family:
This application helps you in knowing the history of the app usage and blocks purchases from the play store. It is a great cell phone tracker which also gives you detail about the location of your child.
These are some of the best tips and tricks which you can use to protect your phone and data from the reach of your child. These applications will help you keep track of which applications are being downloaded by your child.
Children are exposed to phones and the internet most of the time. And hence, you must keep your data and app payments secured from them.
The internet world is a huge immersive circle, and hence you must keep a check on what your child is consuming online. Keeping a check on the browsed history will keep your child safe from any bad influence.